Chris Cuomo Finally Breaks His Silence On Andrew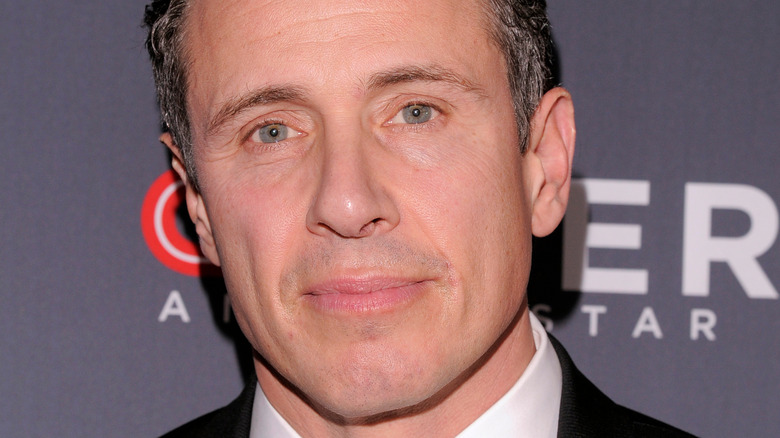 Ron Adar/Shutterstock
Andrew Cuomo announced the end of his decade-long run as Governor of New York on August 10 when he resigned from the role amid "a barrage" of sexual harassment allegations, according to the Associate Press. Per CNBC, he denied the accusations, but apologized to any woman he may have offended. "In my mind I've never crossed the line with anyone," the politician explained. "But I didn't realize the extent to which the line has been redrawn."
"Given the circumstances, the best way I can help now is if I step aside and let government get back to government," Andrew continued. "And therefore that is what I'll do, because I work for you, and doing the right thing, is doing the right thing for you."
Now, one week after Andrew announced his resignation from office, his brother Chris Cuomo has finally addressed why he decided to stay quiet amid the controversy. Scroll ahead to read the CNN anchor's statement, in which he claims he "urged" Andrew to resign.
Chris Cuomo claimed he never influenced CNN's coverage of Andrew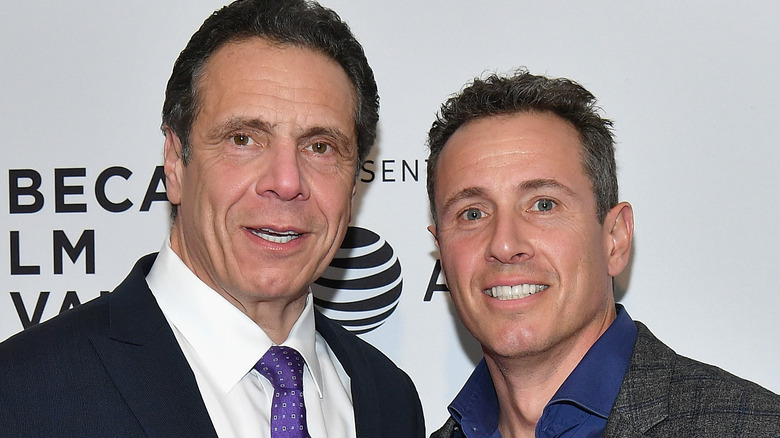 Dia Dipasupil/Getty Images
Chris Cuomo broke his silence regarding Gov. Andrew Cuomo's scandal on CNN's "Cuomo Prime Time" on August 16, revealing the real reason he decided against speaking out about his brother's resignation and sexual harassment allegations. After admitting he "can't be objective when it comes to my family," the TV anchor added, "So, I never reported on this scandal, and when it happened, I tried to be there for my brother."
He continued, "I'm not an advisor. I'm a brother. I wasn't in control of anything. I was there to listen and offer my take. And my advice to my brother was simple and consistent: 'Own what you did. Tell people what you'll do to be better. Be contrite. And finally, accept that it doesn't matter what you intended. What matters is how your actions and words were perceived.'" The longtime CNN host added, "While it was something I never imagined ever having to do, I did urge my brother to resign when the time came."
Chris went on to say that he "never attacked nor encouraged anyone to attack any woman who came forward," as well as "never influenced or attempted to control CNN's coverage" of his family. He said, "It was a unique situation being a brother to a politician in a scandal and being part of the media. I tried to do the right thing, and I just want you all to know that ... This will be my final word on it, and I appreciate you giving me the opportunity to do so."