The Real Reason Rosie O'Donnell Left The View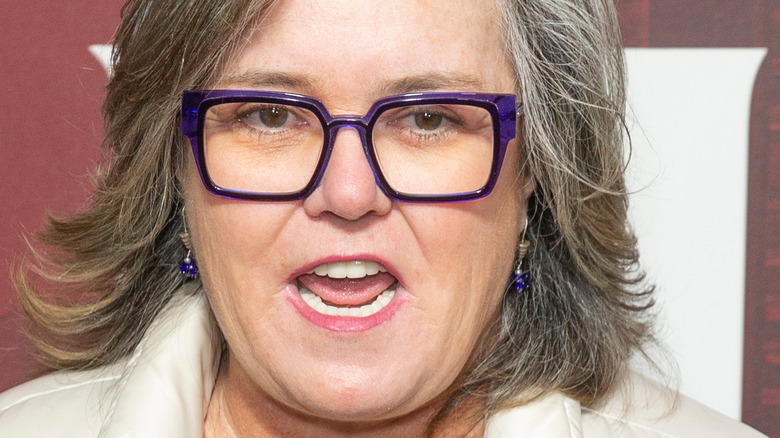 lev radin/Shutterstock
At the height of her career, Rosie O'Donnell was an actor, comedian, and television host that called people like Madonna and her former "The View" co-star Whoopi Goldberg some of her closest friends. She starred in movies such as "A League Of Their Own" and "Sleepless in Seattle" and was also known for her successful stand-up comedy routines.
In 2006, O'Donnell joined the daytime television gabfest known as "The View" to weigh in on daily hot topics in political and entertainment news, while also interviewing prominent figures and celebrities. Of course, the series is known for having women represent different points of view — hence the title — which means there are frequent disagreements. Sometimes things get heated. But it was one explosive on-air fight with her co-host Elisabeth Hasselbeck that got so heated that the producers decided to do a split-screen with the two women for the first time on the show ever. 
While a lot of people believe that it also led to O'Donnell's decision to leave the show, she did come back — just to quit again. Here's why.
Rosie O'Donnell's battle royale with Elisabeth Hasselbeck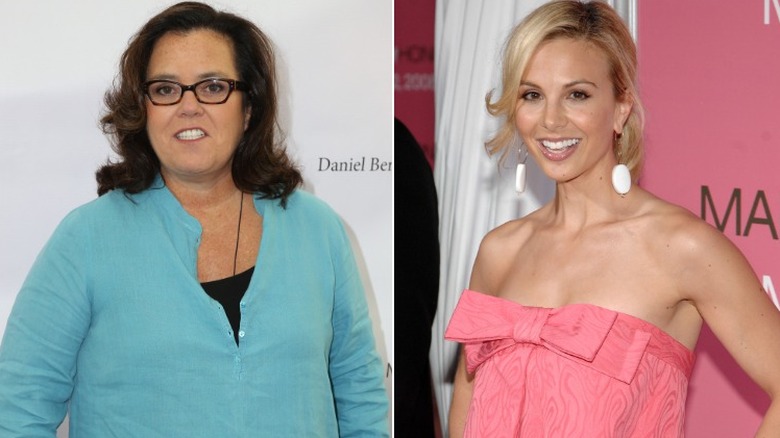 Shutterstock, Rob Loud/Getty Images
Rosie O'Donnell and Elisabeth Hasselbeck's on-air fight on "The View" in 2007 went down as a historic celebrity battle royale. It all began when fellow co-host Joy Behar produced a written list of issues with then-President George W. Bush. Behar also claimed that Democrats couldn't get anything done regarding the Iraq War because of GOP congressmen, in which Hasselbeck responded (via Page Six): "They stick by him for not demanding a pullout date for our troops, which is essentially saying to our enemies we don't have any team out there."
That's when things got fired up. O'Donnell fired back at Hasselbeck: "You just said our enemies in Iraq. Did Iraq attack us?" Hasselbeck explained that she meant Al-Qaeda specifically, and the two went back and forth. O'Donnell quickly knew right there that she didn't want to get into an on-air clash because she felt it would get distorted by the media as: "Rosie — big, fat, lesbian, loud Rosie — attacks innocent, pure, Christian Elisabeth." O'Donnell said, "I'm not doing it." Well, as much as O'Donnell didn't want to argue it out with Hasselbeck, they did anyway — for several uninterrupted minutes. 
O'Donnell then quit one month before her planned departure and later said that she felt like a "foster child" during her stint on the show. At the time, Page Six reported the split-screen with Hasselbeck was her final straw. However, O'Donnell ended up coming back to "The View" in 2014 just to throw in the towel again, but for a different reason.
Rosie's battle with her other co-host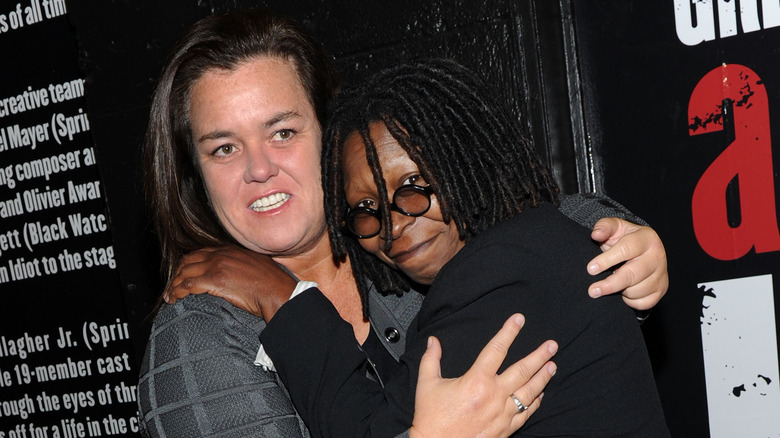 Jason Kempin/Getty Images
Though there's still some bad blood between Rosie O'Donnell and Elisabeth Hasselbeck, it appears as though O'Donnell had a hard time getting along with her other co-hosts, too. By 2014, O'Donnell had returned to the show, only to leave after one season. 
In 2015, Variety reported that O'Donnell left after less than a year, as her second attempt at co-hosting the show also didn't work out in her favor. O'Donnell hinted at the time that she wanted to spend more time with her family and that there were some work logistics that she didn't feel comfortable with along with the pressure-filled environment on the show. O'Donnell reportedly refused to wear an earpiece, battled it out with producers, and her relationship with Whoopi Goldberg apparently became strained as a result of some of the show's morning meetings.
In 2020, O'Donnell confirmed some of the rumors when she told Howard Stern why she wouldn't be returning to "The View" anytime soon. She said, "I think we all agreed ... that it was better for everyone. Whoopi really didn't like me." Since then, O'Donnell has kept a rather low profile in the entertainment world and for the most part, has kept her "views" private.