Maddie Ziegler Dishes On Friendship With Sia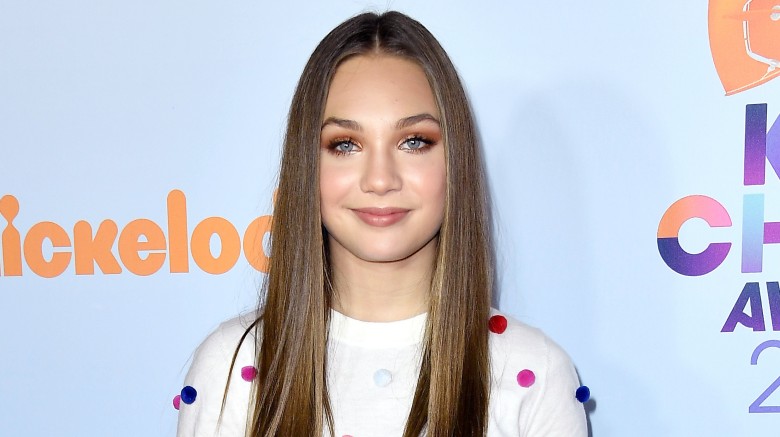 Getty Images
Maddie Ziegler is Sia's number one fan.
The young dancer, who often stars in the singer's music videos, spoke with People about her unlikely relationship with the wig-wearing music icon. And, while you may think Sia is as serious and sad as her songs, you'd be dead wrong.
"She's the goofiest person I've met," Ziegler, 14, told the magazine. "She's giggling all the time. You can't ever really take her seriously when you're with her."
Ziegler, who's currently on tour with the "Chandelier" singer, admits that Sia's even given her dating advice. The teen shared that the artist encouraged her to "just [be herself] and not try to impress the boy."
Ziegler also revealed that there's a movie in the works–a Sia biopic. And, of course, Ziegler's involved. "We do have a movie," she stated. "We put it aside for a little bit because we've been on tour and stuff, but things will be happening in the future."
Ziegler would likely play a young Sia, as mentioned in her memoir, The Maddie Diaries.
This isn't the first time that Ziegler's opened up about Sia. In September 2016, she credited Sia, 41, with helping her "feel comfortable in [her] own skin."
"She always reminds me to stay true to myself," the new So You Think You Can Dance: The Next Generation judge explained.
She went on to say, "Even though she might be older than me, we are best friends. Sometimes she is like one of my closest friends, and I know I'm 13, so it's really weird to say, but it's true."
Sia seems to feel the same way about Ziegler, if the young girl's engraved necklace, which reads "Sia [hearts] Maddie," is any indication.
We guess friendship knows no age.