This Is How Far Kris Jenner Got In School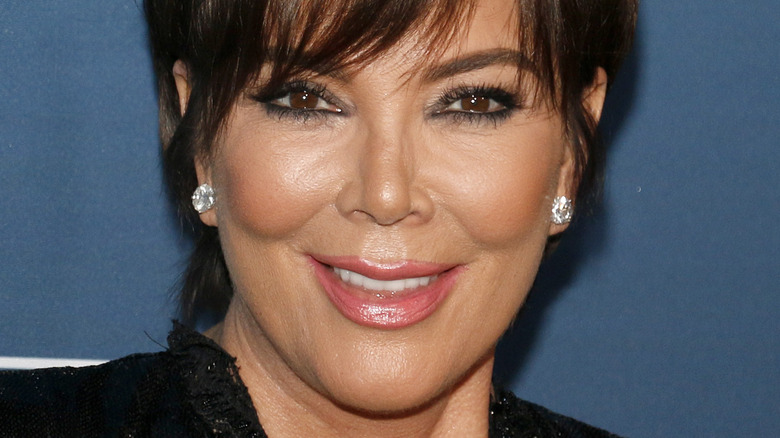 Shutterstock
Kris Jenner has gained a reputation over the years for being a tough-as-nails, business-oriented "momager" who has successfully become both the matriarch of her family and one of the biggest names in the entertainment industry. The reality star, presenter, businessperson, and television producer is known for turning her family's franchise into a family empire thanks to their clothing, skincare, fragrance lines, and of course, their show "Keeping Up With The Kardashians," which also happens to be one of the longest-running reality television series, per Insider.
But Kris didn't always live a glitzy and glamorous lifestyle. She grew up in San Diego, California, where she was raised by her mother after her parents split, as detailed in "Dirty Sexy Money: The Unauthorized Biography of Kris Jenner." Kris' dad later died at 42 due to injuries he sustained in a car accident, according to Screen Rant.
But even before the world knew her name, Kris knew that taking the traditional route in life — especially when it came to her education — wasn't for her. Here's what we know.
Kris didn't need school to reboot Caitlyn Jenner's career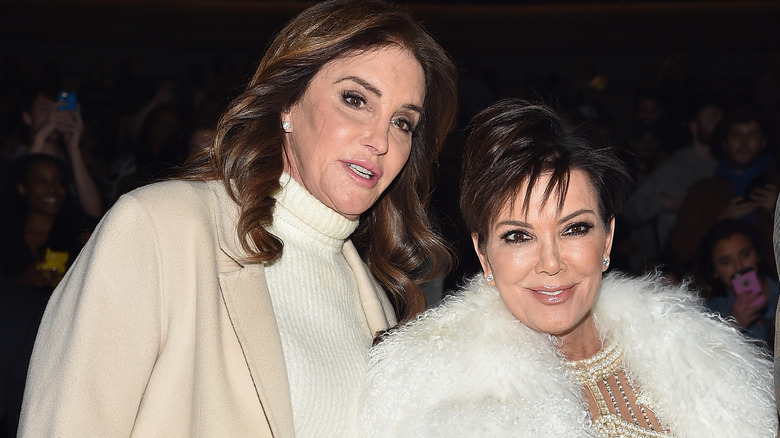 Dimitrios Kambouris/Getty Images
For someone who is known to be business savvy, Kris Jenner doesn't have a college degree. In fact, college wasn't even in the picture for her as she went straight to work after graduating from Clairemont High School in 1973. Kris went on to marry and divorce both Robert Kardashian and Caitlyn Jenner and have six kids.
During the early years of Kris' relationship with Caitlyn, the former Olympian had an empty schedule. While on the "Never Before" podcast, Kris said she did something about it and helped Caitlyn achieve renewed financial success. She explained, "I saw this incredible potential, and he wasn't doing anything. Nobody was booking him for speeches. Nobody was sending him out on the road. I thought, Wow. You should be this incredible public speaker." She started sending out press kits, and eventually got him speaking gigs with Visa and Coca-Cola. That's pretty impressive, considering Kris didn't attend business school.
After opening up a small boutique in Calabasas called Dash, Kris worked a deal with the E! Network in 2007 to have her family star on "Keeping Up With the Kardashians." That contract, according to The Hollywood Reporter, got renewed in 2017 and supposedly was in the $150 million range. Kris said told Interview about the show's success, "You know, it's like so much that goes on in any family, but it's magnified and dramatic, because that's who we are. So I think everyone can look at us and go, 'Wow! I can relate to them."
Kris helped Kendall and Kylie find their stride in school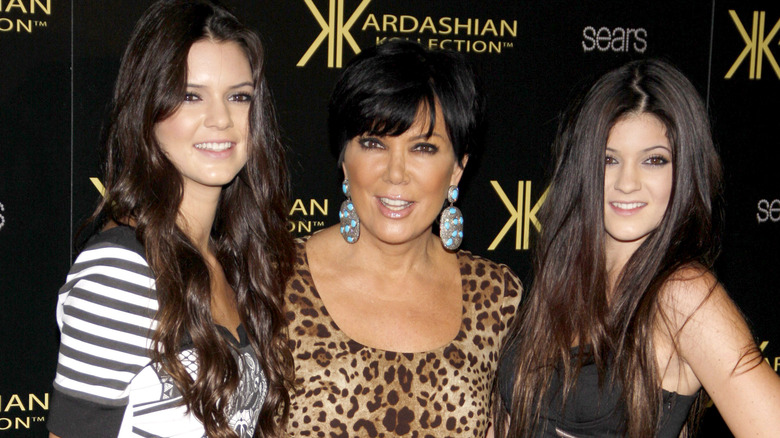 Tinseltown/Shutterstock
Kris Jenner might not have a college degree, but she's certainly given her children a rich education in both the celebrity and business world. "My general motto in my life for years has been, 'if somebody says no, you're talking to the wrong person,'" Kris told Kourtney for her lifestyle site, Poosh. "And I think that there's so many times in life that I have taken no for an answer, and have regretted it later." Seeing how Kris has an estimated net worth of about $170 million according to Celebrity Net Worth, we'd say that is some pretty sound advice. That's not bad for a San Diego gal who didn't step one foot inside a college classroom.
With that said, Kris still emphasized the importance of getting a solid education for her children. When she saw that her daughters Kendall and Kylie were feeling unmotivated in their traditional school setting and that their careers were hurting their attendance record, that's when Kris decided to homeschool them. In a press release for Novel Education, per People, Kris explained, "Kendall and Kylie were able to not only choose the courses they wanted to but also create a schedule that fit with their busy lifestyles."
All in all, it sounds like Kris has done just fine without college — but it doesn't mean she isn't a proponent of traditional education.