The Real Reason David Spade Hated Shooting Bachelor In Paradise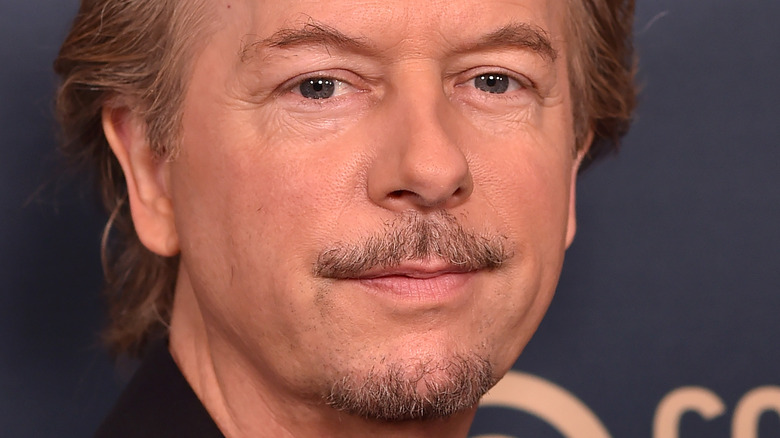 DFree/Shutterstock
ABC's "Bachelor" summer spinoff series, "Bachelor in Paradise," has returned for its seventh season, after taking a hiatus last summer due to the pandemic. Although the show is back on the air, a lot has changed since 2019 — including the departure of franchise host Chris Harrison. Taking Harrison's role of guiding a bunch of singles on the beach is former "Saturday Night Live" cast member and comedian David Spade.
Spade, who had been an avid "Bachelor" fan, was already recapping seasons of the show on social media. He was announced in June as the first of the celebrity guest hosts for "Bachelor in Paradise" — along with Lil Jon, Lance Bass, and Tituss Burgess. However, not all the fun in the sun goes smoothly for the hosts either. In a video uploaded to Instagram, Spade shared a "monologue" of things he didn't like while shooting the reality show. Keep reading to hear what he had to say.
David Spade was scared while filming on the beach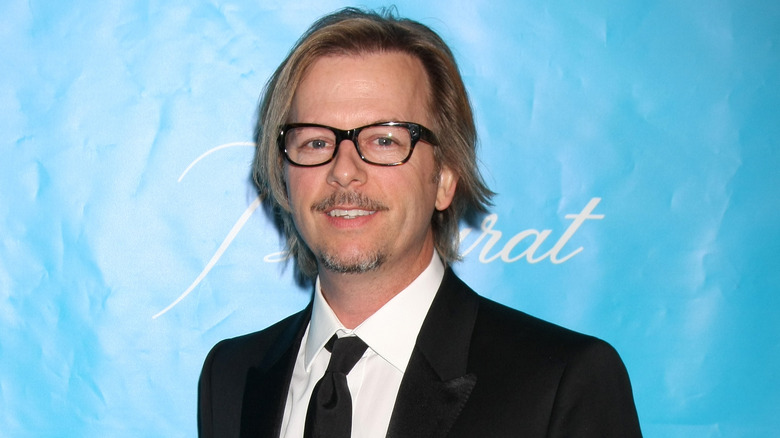 Kathy Hutchins/Shutterstock
The first celebrity guest host of "Bachelor in Paradise" Season 7, David Spade, revealed in a new Instagram video what he disliked most about his time on the show — the sea creatures on the Sayulita beach. "Dump is a strong word. It's not a dump. It's not... It was a really nice room, but the problem is everything doesn't seem nice when there's crabs everywhere," he said.
"They're sickening, when you see a lot of them," Spade continued. "These crabs, they're big. They're fat ones like the ones you see in movies... They're not like 'The Little Mermaid' nice ones. They're on the prowl, and they want to kill — and they're in my room... I go, 'You gotta get rid of these crabs,' and they go, 'Oh, it's crab season.' I go, 'I don't give a f––.' I don't want crabs in my room. I had at least six in my bedroom at all times. In my bedroom!"
David Spade was a mystery to Bachelor in Paradise contestants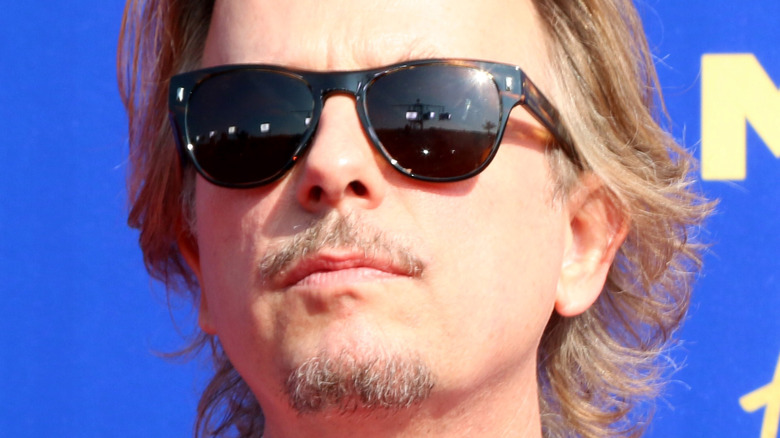 Kathy Hutchins/Shutterstock
Although there were several contestants on the premiere episode of "Bachelor in Paradise" who didn't know who David Spade was, even confusing him for fellow comedian Dave Chappelle, the "SNL" alum has been recapping the "Bachelor" franchise for several seasons. In January, Spade provided commentary to episodes from Matt James' season, which is still uploaded to his social media platforms. Spade also appeared on "Jimmy Kimmel Live!" in March of 2020, just before the pandemic hit, to share his thoughts on Peter "Pilot Pete" Weber's "Bachelor" season.
"[Madison] dumped him twice and Hannah Ann's only crime was she was nice and normal and no drama. Of course, he was the other way. So, he proposes to her and then a month later he's like, 'Can I have that ring back?' It's so weird," Spade said. "[Barb], Peter's mom, clearly wants Hannah Ann and she didn't get her. He goes, 'Mom, I guess it's gonna be Madison now.' And she goes, 'Wait, what?' She wasn't even hiding it. And he's like Napoleon Dynamite going, 'Mom, quit yelling at us. That's my girlfriend.'"