The Real Reason Poppy Harlow Is Leaving CNN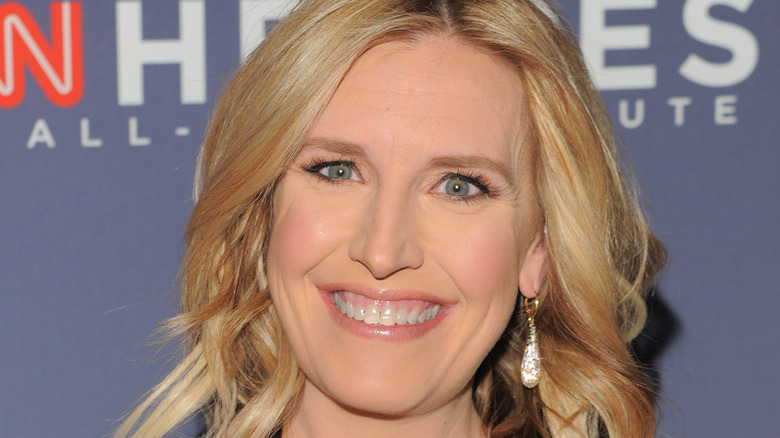 Ron Adar/Shutterstock
Since 2008, CNN journalist Poppy Harlow has kept the world informed by covering a number of hard-hitting topics, including former President Donald Trump's administration and the ongoing COVID-19 pandemic. The table of network anchors is about to look a little different, though, following the news of Harlow's leave of absence. The Minnesota native revealed she was "taking a break" from her work as a journalist during the August 17 episode of "CNN Newsroom" (via CNN).
After sharing the update of her temporary departure on live TV, Harlow took to social media to confirm her hiatus. "A little something new for me this fall ... but I won't be too far and you'll see me back here on @cnn very soon! Thank you to our incredible @cnnnewsroom team who [is] the magic of this show!" she tweeted. Harlow reiterated her gratitude via Instagram, writing, "Thank you to the always supportive @jimsciutto and our wonderful @cnn team! I adore you all! (Especially @anniehcohen & @noraneus and they know why)."
Despite her unexpected exit, CNN Worldwide president Jeff Zucker showed nothing but support for Harlow. In a statement to Variety, Zucker said CNN "could not be more" excited for Harlow to pursue other passions. "We all wish her the best of luck," he shared. Harlow's last regular day on CNN will be August 20, but she's going to be quite the busy bee upon her departure. To find out the real reason Harlow is leaving CNN, keep scrolling.
Poppy Harlow is taking a leave of absence from CNN to go back to school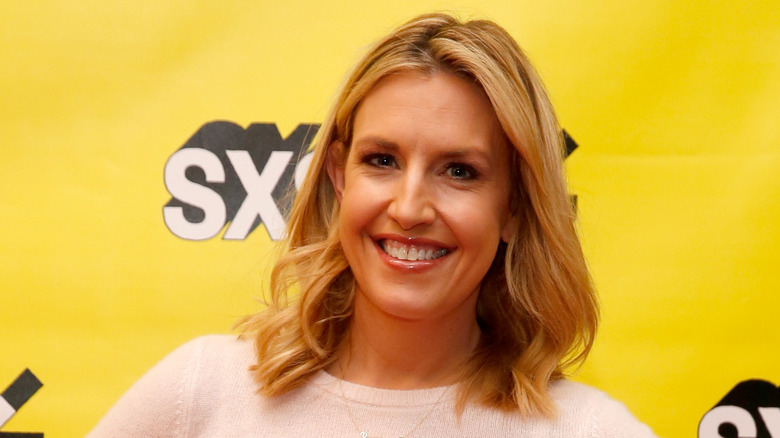 Sean Mathis/Getty Images
Is Poppy Harlow trading in her cue cards for a courtroom? While announcing her leave of absence from CNN on August 17, the journalist revealed she was saying goodbye to her seat at the network to pursue a one-year Master of Studies in Law program at Yale Law School. "Starting next week, I will be taking a break from being with you every morning on this show so that I can go back to school. Yes, school!" she marveled (via CNN). "It's something I've wanted to do for a long time. And if this year and a half has taught me anything, it is, why not try!"
Harlow echoed her sentiment while chatting with Variety, saying she always "wanted to learn more about the law" and what goes down in the courtroom. "I really felt that over the last year and a half," Harlow stated in an interview published on August 17. Fortunately for CNN fans, Harlow's exit is only temporary. "I'm here to stay for good as a journalist," she added, revealing she'll continue to fill in on the network on rare occasions, like when she "[doesn't] have class," as well as "every single holiday." The "CNN Newsroom" co-host said, "You will see me filling in wherever they need me." According to Harlow, she plans to return to CNN next spring after she finishes her law program.
Poppy Harlow credits her late father and Ruth Bader Ginsburg for inspiring her to pursue law school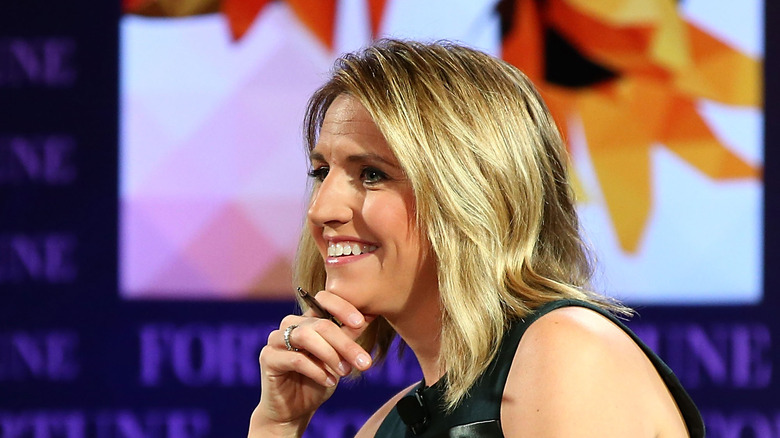 Joe Scarnici/Getty Images
Poppy Harlow always wondered what her life would be like if she took some time off to pursue a law degree, and she can thank her late father, James Lee Harlow, for inspiring her career jump. Crediting him for instilling a passion for law, Harlow recalled how, "as a little girl," she would watch in amazement as her dad worked as an intellectual property litigator. "I would sit with him at the kitchen table and he would take apart a camera or a printer and say 'Look, Poppy, this is where they infringed a patent. This is why we're going to court,'" Harlow remembered of her father during the August 17 episode of "CNN Newsroom." Per CNN, Harlow's father died when she was just 15. 
As she looked back on her journey to law school on live TV, Harlow said the death of Ruth Bader Ginsburg was another reason she was so encouraged to get her degree. Recalling the time she interviewed the late Supreme Court Justice in 2018, Harlow said she was blown away by Ginsburg's ability to juggle work, parenthood, and other responsibilities. "I remember her saying, 'You can't have it all at once, but you can at different times,'" the anchor shared. It sounds like Harlow is following in some inspiring footsteps!