The Real Reason Kelly Clarkson's Estranged Husband Was Extremely Jealous Of Her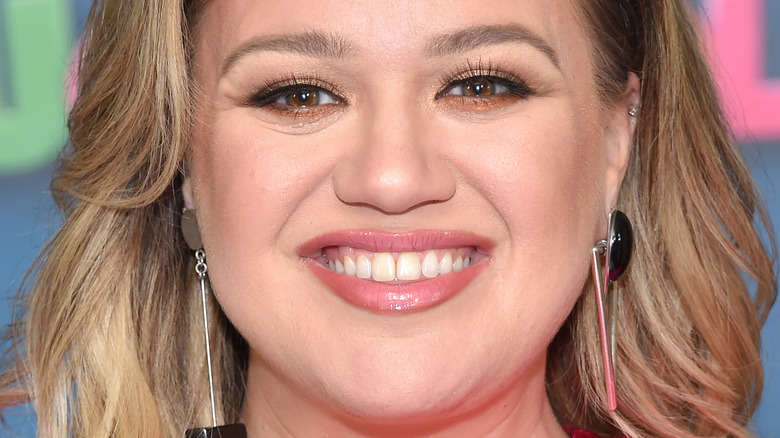 DFree/Shutterstock
Kelly Clarkson and Brandon Blackstock got married in Tennessee in October 2013, according to Hello! magazine. The former "American Idol" winner looked stunning in a white gown designed by Temperley London that featured a lace overlay as she exchanged vows with the man she thought was the love of her life. The then-couple went on to have two children together; a daughter named River in 2014 and a son they named Remington in April 2016, according to Us Weekly. And while Clarkson seemed to gush about her husband whenever she was given the opportunity, their marriage hit a major rough patch. In June 2020, Clarkson filed for divorce from Blackstock, citing the ever-popular "irreconcilable differences," Us Weekly reported at the time. 
Although the split was surprising, a source told Us Weekly that Clarkson and Blackstock "clashed on so many levels, and being in quarantine together heightened their problems to the point of no return." The source went on to say that "everyone thought Kelly and Brandon had the perfect marriage, but they definitely didn't." Digging a bit deeper into the cause of their split, sources say that Blackstock was actually incredibly jealous of Clarkson, according to Us Weekly. Keep reading to find out the real reason why.
Brandon Blackstock was reportedly very jealous of Kelly Clarkson's success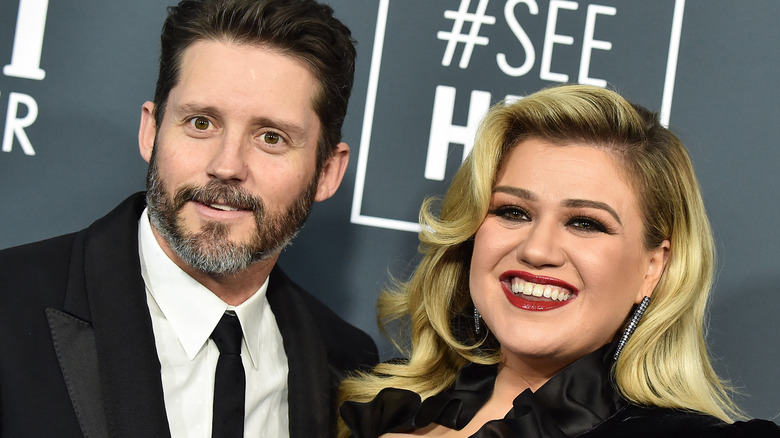 DFree/Shutterstock
For several years, Brandon Blackstock worked as Kelly Clarkson's talent manager. One would presume that as her husband and as her manager, Blackstock would be so proud and supportive of his wife's success — but that may have not been the case. While the two seemed to have it all, sources now reveal that Blackstock was actually extremely jealous of his wife's success. "The relationship had been on the rocks for a long time. She was the high-income earner with a wildly successful talk show, and is the star of another hit show 'The Voice.' Brandon was extremely jealous of it and made her know it," a source told Us Weekly. The source suggested that Blackstock made Clarkson feel "ashamed" of her success, which she can now "enjoy" without that negativity. "Kelly doesn't take credit for her success but shares it with the team she works with. It's just who she is," the source shared.
Clarkson has had wild success in her life from her music career to her daytime talk show. However, as her professional life continued to prove lucrative for her, Clarkson's marriage completely fell apart. "The marriage was really, really awful at the end. ... Kelly felt that she could no longer trust Brandon. She had a lot of questions that he just couldn't answer, Us Weekly's source said, adding that there was "tremendous resentment" between Clarkson and Blackstock, and that ultimately caused Clarkson to end things.
Kelly Clarkson's divorce proceedings rage on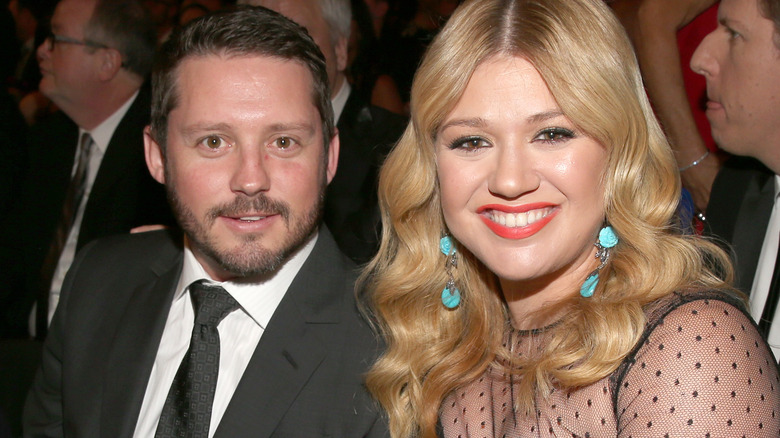 Christopher Polk/Getty Images
Kelly Clarkson and Brandon Blackstock's divorce proceedings have gotten messy over the past year — and things still aren't finalized as of August 18, 2021. Although they have a prenuptial agreement, Blackstock has been fighting it, according to Page Six. In November 2020, Us Weekly reported that Clarkson was granted primary custody of her two kids, River and Remington, though the former couple shares joint physical and legal custody of the children. Two months later, Clarkson filed a petition in court claiming that Blackstock "acted illegally as her manager for years," according to Today. In July, The Blast reported that Clarkson was ordered to pay Blackstock $200,000 per month in child and spousal support.
However, on August 12, TMZ reported that the judge overseeing the divorce proceedings decided to uphold the former couple's prenup, which is a huge win for Clarkson. The outlet predicts that any loose ends will be tied up shortly, and Clarkson and Blackstock's divorce should be finalized in the coming days. This will undoubtedly be a relief for Clarkson, who reportedly celebrated the judge's latest ruling in the case with a celebratory scream on the set of "The Voice," according to TMZ.