Why Kelly Clarkson Originally Didn't Want A Talk Show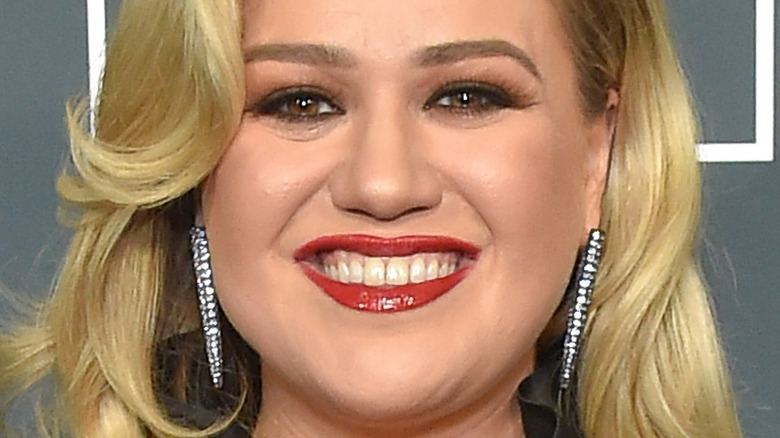 Shutterstock
On the heels of the premiere of her talk show "The Kelly Clarkson Show" in 2019, Kelly Clarkson sat down with veteran daytime talk show host Ellen DeGeneres and said, "I'm just going to do me, and it'll work or it won't." And boy, did it work!
"The Kelly Clarkson Show" first premiered in September 2019, and quickly shot up to be "the most-watched new daytime talk show in seven years," according to The Hollywood Reporter. The outlet reports the singer's talk show averaged 1.31 million daily viewers. Clarkson's success in daytime television led her to be the perfect person to take over Ellen DeGeneres' coveted daytime headliner spot once "The Ellen DeGeneres Show" comes to an end in 2022. "The Kelly Clarkson Show" has also been renewed through 2023, per THR.
But despite fans tuning in to watch the former "American Idol" winner every day, Clarkson herself was hesitant to join the likes of DeGeneres and Oprah Winfrey as a daytime talk show host, revealing on "The Ellen Show" that she "actually said 'no' the first couple times." Read on to find out why.
Kelly Clarkson's ex-husband encouraged her to do The Kelly Clarkson Show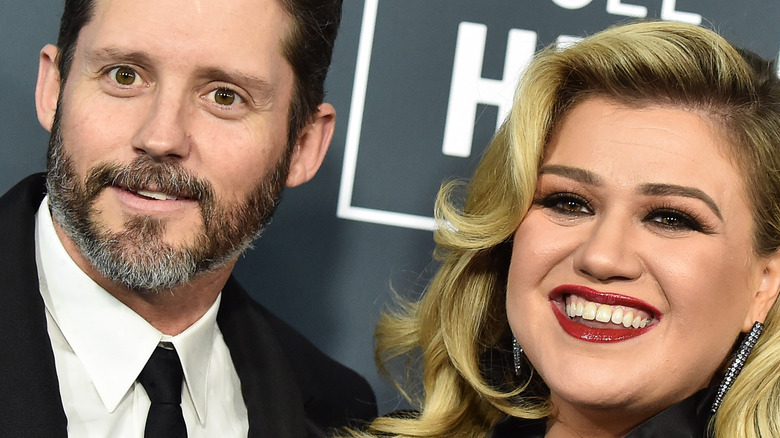 Shutterstock
Sitting down with PeopleTV, Kelly Clarkson opened up about how she finally came around to committing to daytime TV, thanks to her now ex-husband Brandon Blackstock, who was her manager.
"My husband is a really good salesman," Clarkson said, adding, "I totally was like 'no,' because I didn't think I would be good at that." The "Because of You" singer continued, "then we shot the pilot, and it was like second nature." Clarkson thanks her ex-husband for pushing her "out of [her] comfort zone."
Accepting "The Kelly Clarkson Show" meant Clarkson and her family made a big move from Nashville to Los Angeles so the Grammy-winning artist could shoot the first season. Clarkson further explained to Ellen DeGeneres that after realizing "all the good" that they'd "be able to do" with a talk show during divisive times, the singer was up for the task, but not before making a few specific requests.
Kelly Clarkson wanted to be herself after moving to Hollywood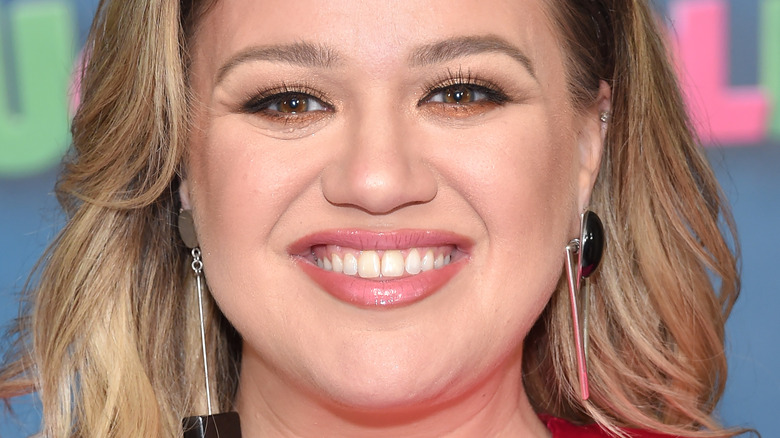 Shutterstock
Kelly Clarkson's career first began in 2002, after the pop singer won the first season of "American Idol." From then, Clarkson would go on to record eight studio albums, take home a few Grammys, and join the cast of judges on "The Voice" to find the next powerhouse voice to come from a competition series. Oh, and did we mention she's a talk show host?
So, how has Clarkson managed success in virtually every area of entertainment? The star stays true to herself. "I've worked so hard in my musical career to be myself and not have to adhere to a pop star standard of what you sound like, what you look like, what you say, what's okay to talk about, what's not okay — I hate that!" said the artist to iHollywoodTV in September 2019. 
By remaining true to herself, Clarkson was able to take her show from a test-run to the top daytime slot on NBC. "Normally, pop stars don't do this," continued Clarkson, who proved this pop star could.