The Real Reason Anthony Weiner Quit His Job As A CEO Of A Glass Company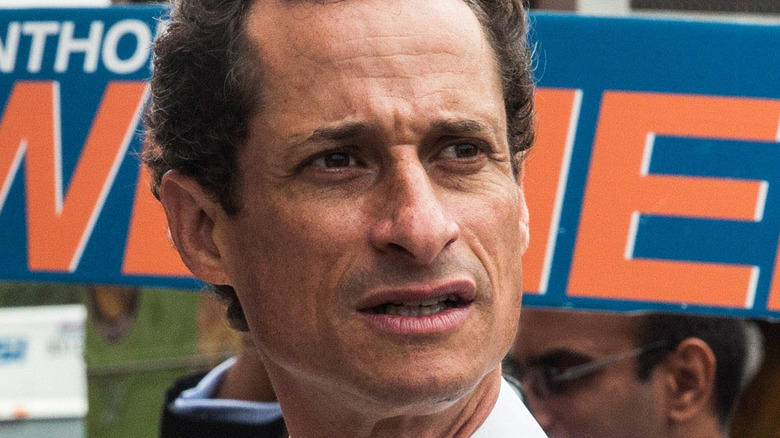 Andrew Burton/Getty Images
Disgraced politician, former congressman, and convicted sex offender Anthony Weiner got a fresh start following his 2017 sexting scandal when he was hired as the Chief Executive Officer of IceStone in May 2020, according to his LinkedIn account. It appears his time at the Brooklyn-based recycled glass company has come to an end, though, as Weiner announced he was stepping down from his role after more than a year in August.
Sharing a lengthy message on his professional networking page, the ex-New York Democratic congressional leader fondly reflected on his time with the company, which he said "makes beautiful and sustainable solid surfaces for countertops, vanities and outdoor kitchens." More importantly, he credited IceStone for being "a laboratory for showing how a smart and socially conscious American small business can do big things by treating its workers as partners and as members of its family."
Weiner praised the culture and leadership at IceStone, as well as the company's commitment to "providing a living wage" for everyone. As the website states, IceStone's founding idea is to give people "second chances" by hiring "the homeless, refugees and ... the formerly incarcerated" to ensure those have "access to subsidized health insurance and a voice in the company." So what drove Weiner to leave the brand? For the full scoop on the politician's exit from IceStone, keep scrolling.
Anthony Weiner says he won't be needed as CEO after IceStone becomes a cooperative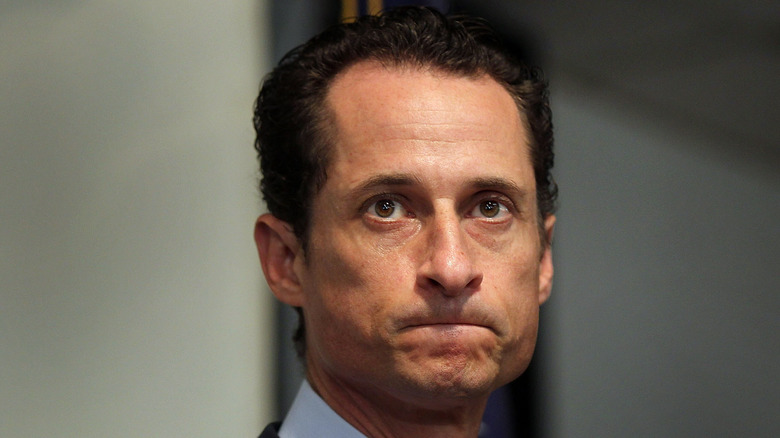 Spencer Platt/Getty Images
Anthony Weiner is leaving his position as the Chief Executive Officer of IceStone after 14 months, citing the company's move to become a cooperative as the reason for his exit. The New York native announced he "stepped aside" as CEO of the recycled glass brand via a LinkedIn post on August 13. "I [will] turn my seat over to the men and women who will now be making the decisions," Weiner wrote, revealing, under new leadership of co-managing partner Dal LaMagna and president Lisa Bowen, IceStone is "becoming a cooperative that is run by its workers."
"Being a worker's cooperative is exactly how it sounds — a company that is managed from the factory floor up and not the top down," Weiner explained. Though the "workers cooperative will not happen all at once and right away," he noted as the transition begins, "one thing it does not need is a Chief Executive Officer." While the former U.S representative shared his plans to take a back seat, he cleared up he's not leaving the company entirely. "(I will be keeping my IceStone hard hat. That may come in handy)," Weiner clarified, concluding his post, "I am still available to talk to anyone who will listen about this amazing company and its products!"
Hopefully, Anthony Weiner can make the most of his second chance following 2017 sexting scandal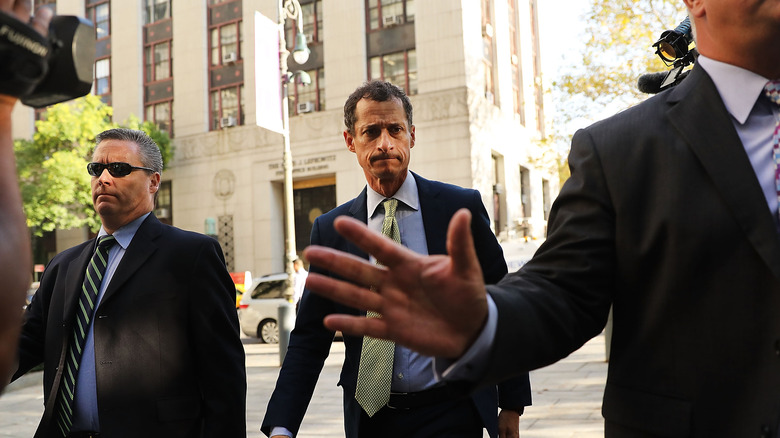 Spencer Platt/Getty Images
Anthony Weiner's expertise may no longer be needed at IceStone, but it seems the disgraced politician's exit couldn't be on better terms. Speaking with the Daily Mail about the company's transition, new leader Dal LaMagna said he considered Weiner to be a good employee. "He turned around our website and made a lot of good contribution," Dal LaMagna shared. "He showed up every day, which was last year during the pandemic, and it was very needed."
Dal LaMagna, who has worked for IceStone since 2011, per LinkedIn, also stated Weiner will still be involved in some aspects. "Obviously a worker's co-op doesn't need a CEO... He'll advise us and advise me when I need it, but we're taking it to the workers," he shared, praising Weiner for being an "example" of why they "hire people who need a second chance."
Weiner first became a controversial public figure in 2011 when he accidentally shared an explicit photo of himself on his official Twitter page at the time he held a seat in New York's 9th congressional district. After stepping down and taking a hiatus from politics, Weiner ultimately returned years later, only to be accused of exchanging lewd texts and pictures with minors. Per The New York Times, he was sentenced to 21 months in prison for sexting with a 15-year-old girl in February 2017, but he was released three months early in May 2019.