What Really Happened Between Nick Carter And Paris Hilton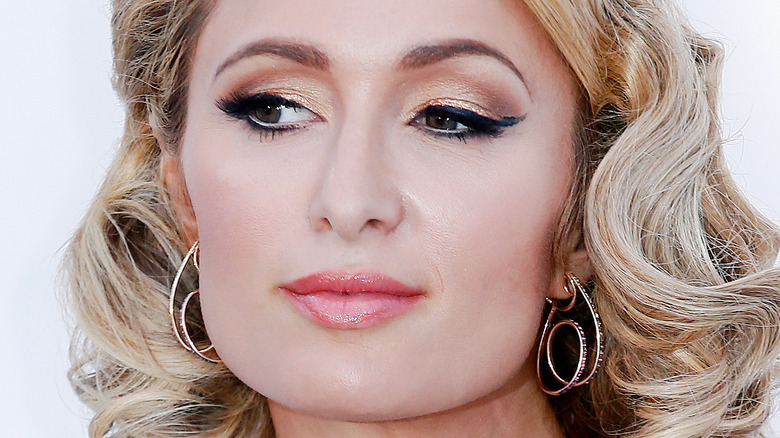 Shutterstock
Nick Carter and Paris Hilton pulled the plug on their short-lived relationship back in 2004, but even today no one knows exactly what happened between the two and what led to their split. Paris was one of the biggest reality television stars of the time, thanks to her appearance on "The Simple Life," while Nick was riding high on his fame with The Backstreet Boys. Both were well-known, well-connected, and super successful celebrities who were on the cover of most tabloid magazines and gossip blogs.
However, it didn't take very long for the couple to realize that things just weren't meant to be. According to Page Six, there were allegations of assault at the time, with photos of Paris sporting a swollen lip and bruises up and down her arms. However, it was later alleged that S&M photos, and not Nick, were the reason behind Paris' bruises, per the singer's attorney, Marty Singer, according to MTV. If that weren't enough, Nick also hinted that there were some serious trust issues between them from the very start.
So, what exactly happened between Nick and Paris? Keep reading below to find out.
Nick Carter and Paris Hilton's relationship was rocky from the start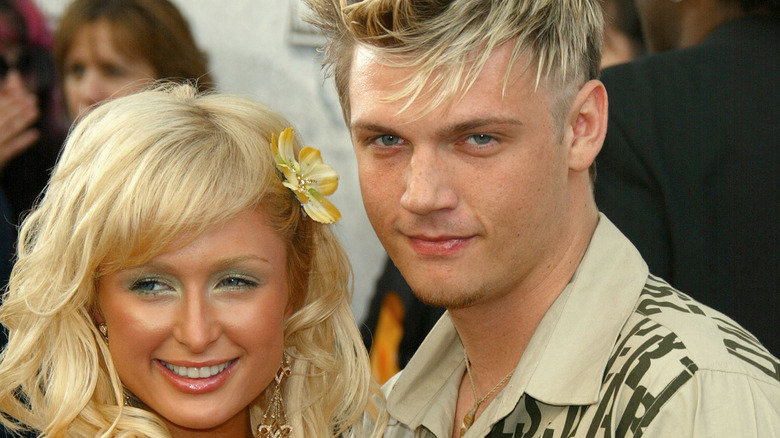 Shutterstock
Nick Carter was the first to speak out about their breakup, telling People that their "relationship was totally based on distrust." He said that the couple met through Paris Hilton' bodyguard, who was a friend of his at the time. While the couple spent a lot of time partying at some of Hollywood's hottest spots, Nick hinted that the two of them weren't always on the same page when it came to their relationship. When asked about the reports that suggested they cheated on each other, Nick said at the time, "The only comment I'm going to have to that is that I'm loyal to those who are loyal to me."
If that weren't enough, Nick also suggested that Paris was a bad influence on him in his 2013 book, "Facing the Music and Living to Talk About It." He wrote (via Cosmopolitan), "Paris was the worst person in the world for me to hook up with. [She] fed my worst impulses as far as partying."
Paris was forced to defend herself, telling Access Hollywood, "I don't believe I was a negative influence on Nick, we dated for a very short period of time almost 10 years ago and when we met he was already a successful pop star, I'm pretty sure that was the only thing influencing him at the time." But there was something else from their brief romance that left a lasting mark on both Paris and Nick.
Nick Carter's not-so-permanent regret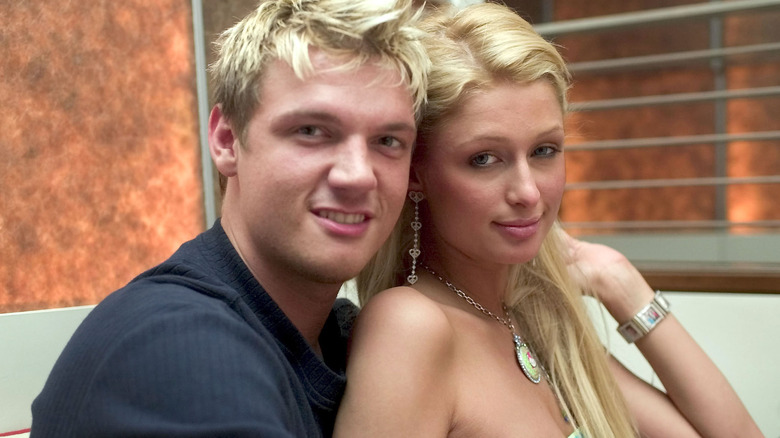 Blair Bunting/Getty Images
Nick Carter told People that three weeks prior to their break up in 2004, they got tattoos together. Nick got "Paris" imprinted on his wrist, while it's still unknown what kind of tattoo Paris Hilton got to honor her boyfriend at the time. At this point, Paris has still refused to confirm or deny ever getting a tattoo on her body with Nick's name on it. 
While Nick did say that he didn't regret the tattoo because he still "loved" her and that Paris would "have a place in my heart, always" several months later he covered it up with a skull-and-crossbones tattoo at a Marathon, Florida tattoo parlor, as detailed by People. Even underneath that tattoo, there's still a reminder of what was perhaps one of the most turbulent celebrity relationships to happen between a pop star and a reality star in the early 2000s. At least they broke up before they had to worry about deleting each other from their social media accounts, a true sign of a turbulent breakup these days.