Angelina Jolie Gives First Guest Lecture At London School Of Economics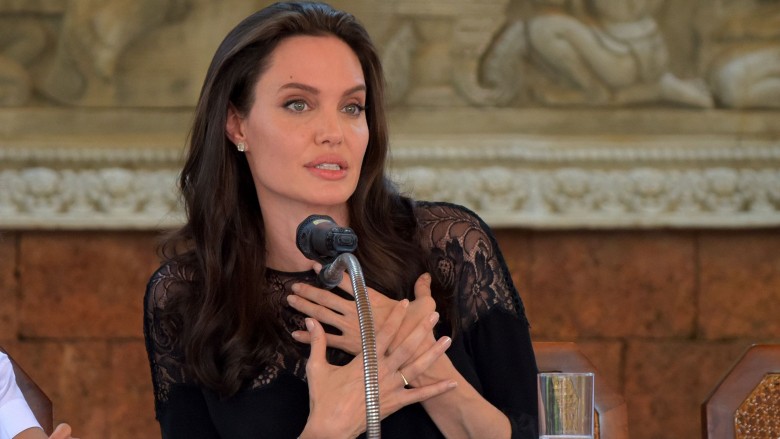 Getty Images
Angelina Jolie gave her first guest lecture at the London School of Economics on Tuesday, March 14, 2017.
Insiders told People that the actress spoke about women's rights and sexual violence in war zones and refugee camps, as well as how statelessness and displacement puts women and girls at a higher risk of sexual violence than women and girls in stable regions.
"Angelina Jolie spoke to a class of students taking the postgraduate course 'Women, Peace and Security,' as part of her role as visiting professor in practice in the Centre for Women, Peace and Security," a spokesperson for the school told People. "Miss Jolie spoke about her experience and what has motivated her work as UNHCR special envoy and as co-founder of the Preventing Sexual Violence Initiative, and took questions from the class."
Jolie, 41, announced in May 2016 that she would become a visiting professor at the London School of Economics.
"I hope other academic institutions will follow this example, as it is vital that we broaden the discussion on how to advance women's rights and end impunity for crimes that disproportionately affect women, such as sexual violence in conflict," she said in a statement. "I am looking forward to teaching and to learning from the students as well as to sharing my own experiences of working alongside governments and the United Nations."
Jolie's guest lecture was her first, and she'll continue her teaching from September 2017 to May 2018 as a visiting professor. The LES website states that the Academy Award winner will teach about "the ways in which women and gender are understood in relation to, and affected by, regional, national and global peace and security processes in conflict and post-conflict setting."
Though Jolie will have a teaching stint across the pond, sources say she has no intention of relocating to London permanently. An insider told People, "The rumors are nonsense. She isn't moving to London." A second source explained, "America is her home, it's where her family lives. She has been traveling around the world for her work for 16 years. Nothing has changed."