Who Is Van Jones' Ex-Wife, Jana Carter?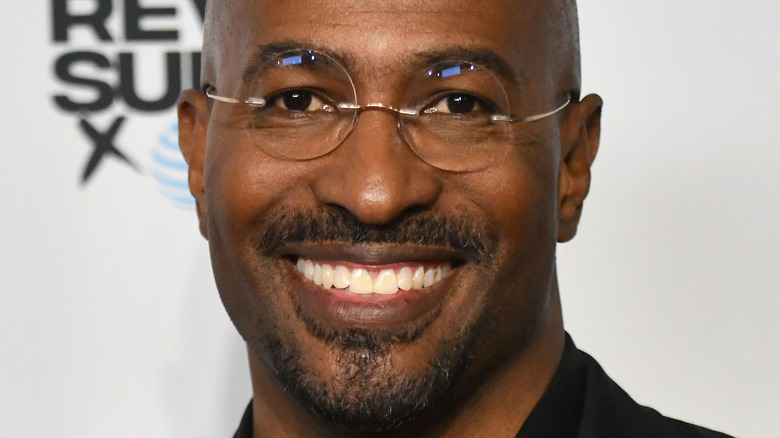 Scott Dudelson/Getty Images
Van Jones is known as an outspoken television personality, political commentator, and activist who often speaks his mind about a lot of sociopolitical topics. And while he certainly does like to analyze what's going on in the White House as much as what's going on in the world, if there's one thing that Jones doesn't like talking about, it's his personal life. Even though there was some speculation that he and Kim Kardashian were possibly dating, Jones is not one to talk about what goes on behind closed doors. 
That's why there's so little that is known about his ex-wife, Jana Carter. The couple was married to for 14 years, but Jones rarely spoke about it, according to Page Six. In fact, Jones is so protective of his ex-wife and their family that he couldn't help but get upset during an appearance on "The Wendy Williams Show" when the host tried to dig up some details about his separation. When Williams noticed that Jones was still wearing his wedding ring, even though he had already separated from Carter, he shot back with, "You got something on your hand, too, so I ain't talking about that. I'm just saying ... we can talk about your man."
So, exactly who is Jones' ex-wife and what should fans know about her? Keep scrolling below to find out!
Van Jones' very quiet marriage and separation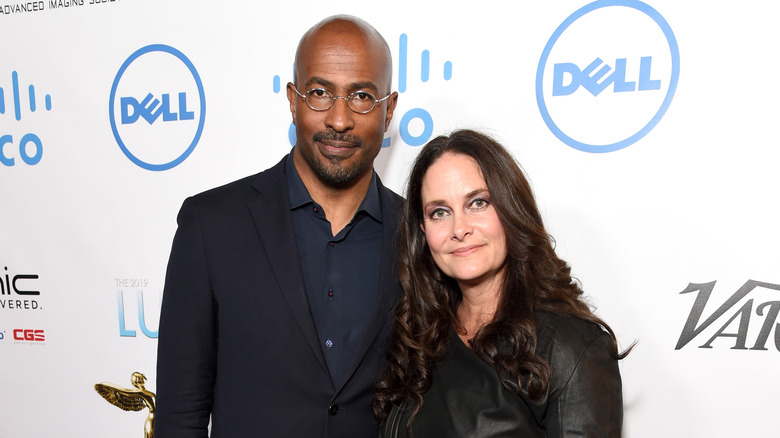 Michael Kovac/Getty Images
Van Jones and Jana Carter were together for more than a decade before the San Francisco-born attorney filed for separation back in 2018, as detailed in The Sun. While Jones and Carter did attend formal red carpet events and have rubbed elbows with the likes of Kamala Harris in the past, they've mostly kept their private life out of the spotlight. However, it's been reported that the mother-of-two is also the niece of former President Jimmy Carter, per Legit.
The site also says that before marrying Jones, Carter was the Director of Research for Common Ground's USA Racial Healing program and was also a seminary student at Bethany Theological Seminary. And while Jones is best known for his political commentary on CNN, Carter has never made an appearance alongside her ex on the network.
And while Jones and Carter might have gone separate ways, they are still committed to co-parenting their two children, Mattai and Cabral. Jones famously told the world just how meaningful fatherhood is to him when he talked about how he was going to break the news to his sons that Donald Trump had won the presidency back in 2016. "It's hard to be a parent, tonight, for a lot of us. You tell your kids, don't be a bully. You tell your kids, don't be a bigot. And then, you have this outcome. How do I explain this to my children?" he said at the time, according to CNN.
Van Jones is protective of his family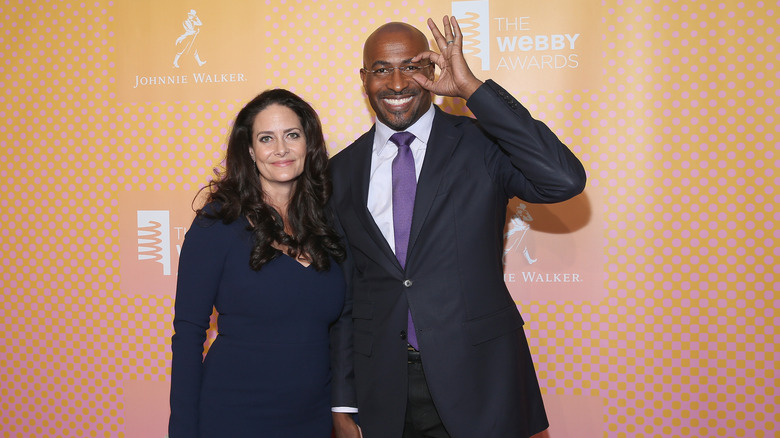 Bennett Raglin/Getty Images
In their separation statement, Van Jones and Jana Carter made it clear that their family comes first, and unlike many other high-profiled splits, there is no drama between them. While their marriage might not have worked, they want to continue being the best of friends and partners. "We will continue raising our kids together, running our businesses together and supporting each other's growth. There is no beef or drama — just evolution," the couple said in 2018, per People.
With that said, Jones also told Wendy Williams that his ex-wife continues to be one of the most important people in his life. He explained, "Jana was my best friend 20 years ago, she's my best friend today. We're raising these two boys together ... We're going to keep on doing good. Just because one thing changed doesn't mean everything changed." 
Now that sounds like the best bipartisan deal out there, with no political bull.