How Kim Kardashian Helped Van Jones' Dating Life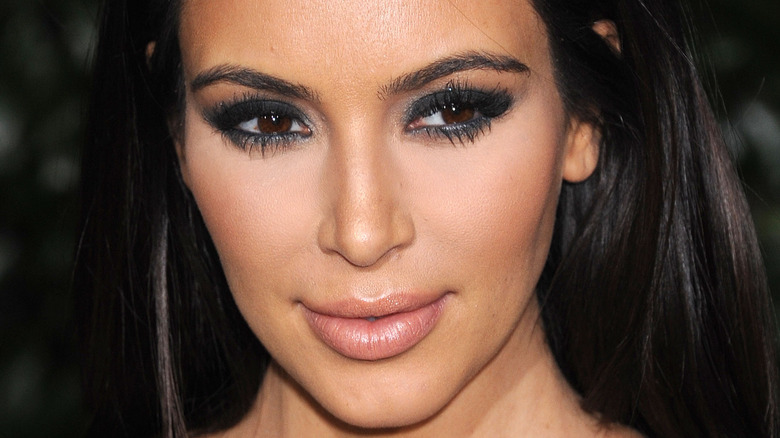 DFree/Shutterstock
When Kim Kardashian pulled the plug on her six-year marriage to Kanye West, one of the first things a lot of her fans wondered was who the reality star would end up dating post-divorce. After all, as one of the biggest names in the celebrity world, Kardashian often gets a lot of attention for her personal life as she does her professional one. And while the mother-of-four was reportedly "fine" with seeing her ex move on and begin dating again, according to People, Kardashian hasn't made any significant moves in her own love life. But there was a lot of internet chatter suggesting that the "Keeping Up With The Kardashian" star should hook up with another single television personality out there: Van Jones.
For some critics this might seem like an odd pairing, seeing how one is a reality star and the other is a political commentator, but the internet overwhelmingly believed they would be an ideal pair. And according to Jones himself, all of the speculation about him and Kim has certainly helped him a lot in his own personal life, but in a different way. Here's what he has to say.
Kim Kardashian and Van Jones' working relationship and history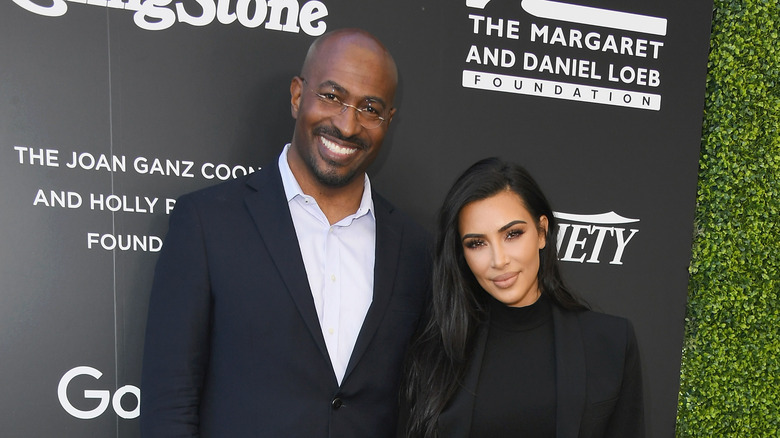 Jon Kopaloff/Getty Images
Van Jones has made it no secret that he is one of Kim Kardashian's biggest fans. In the documentary, "The First Step," Jones and Kardashian worked together before meeting then-President Donald Trump to talk about prison reform, a cause that the reality star is very passionate about. According to The New York Times, Kardashian has used her celebrity status to help people like Alice Marie Johnson, who received a life sentence for a first-time drug offense, get pardoned. "I can also be a silent partner. I think it's knowing when to speak out and when not to, and when to privately call," the reality star said about her new role in her life. "People think you need to shout it out on social media and shame people into making decisions, but that's not how it is."
Jones, meanwhile, is in awe of what Kardashian can do, despite the fact that she is better known as a celebrity than a political activist. "Van was blown away by Kim's poise and persuasiveness in such a critical meeting with Trump," said one insider to Page Six about the duo's meeting with the president. "That moment truly solidified their relationship and laid the groundwork for them to keep working together to reform the criminal justice system."
So, what does Jones think of all those dating rumors between the two of them? Keep scrolling below to find out!
Is there a future for Kim Kardashian and Van Jones?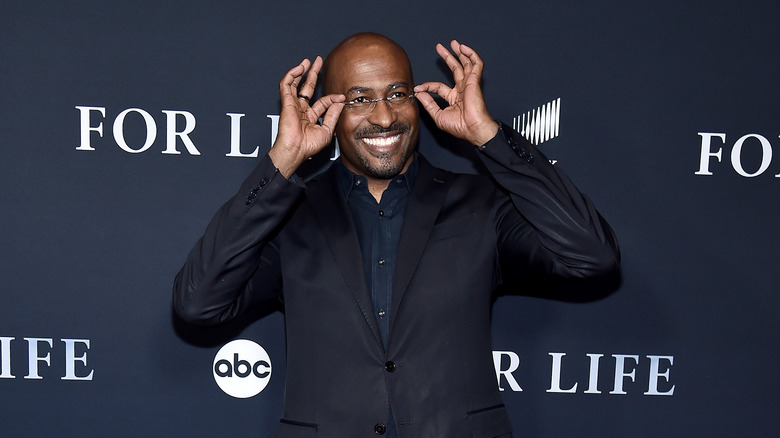 Steven Ferdman/Getty Images
Even though Van Jones and Kim Kardashian work together on a professional level, neither one has hinted that they want to take things to the next step. But that doesn't necessarily mean the chemistry between them isn't there. During a post-episode "Keeping Up With The Kardashians" interview, Kardashian told host Andy Cohen that all of the dating rumors between them have done wonders for Jones' personal life. "Van texted me and was like, 'this rumor has gotten me so many dates and I'm so grateful, so I owe you,'" she laughed, per E! Online.
And while both Jones and Kardashian remain reportedly single (even though there are a lot of takers, apparently), there's always a chance that something might spark between them later on. After all, Kardashian did work with her ex-husband Kanye West on a Star Wars-themed gig back in 2008, several years before she realized she was in love with him and the two entered into a relationship. Watch this space — there's a decent chance this won't be the last that we'll be hearing of these two together.