Van Jones Speaks Out About Kim Kardashian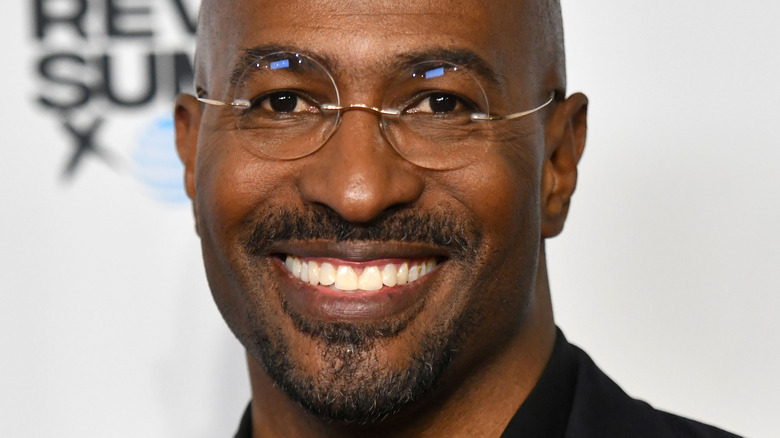 Scott Dudelson/Getty Images
Rumors have been flying about Van Jones and Kim Kardashian's relationship for months, but now the lawyer and political commentator has spoken about Kardashian during an appearance on "The Ellen DeGeneres Show," where he was promoting his new documentary, "First Step."
The pair started moving in the same circles when Kardashian decided to study law in 2019. They both attended Variety and Rolling Stone's Criminal Justice Reform Summit in 2018, participating in the same discussion about reforming the prison system. Jones then interviewed the "Keeping Up With The Kardashians" star on his CNN show, where she spoke about her efforts on behalf of nonviolent offenders. He even praised her on Watch What Happens Live in April 2019, telling Andy Cohen that Kardashian is "brilliant."
In April 2019, Kardashian gave the CNN host a shout-out in an Instagram post explaining how her law degree was progressing. "Last year I registered with the California State Bar to study law. For the next 4 years, a minimum of 18 hours a week is required," the reality star told fans, sharing that she would be taking "written and multiple choice tests" on a monthly basis. "I want to thank Van Jones for believing in me and introducing me to Jessica Jackson," Kardashian continued, describing how she had been mentored while working as an apprentice at Dream Corps JUSTICE, a criminal justice reform non-profit started by Jones, per E! News.
Now, Jones is speaking out about Kardashian yet again.
Van Jones says Kim Kardashian is 'doing amazing'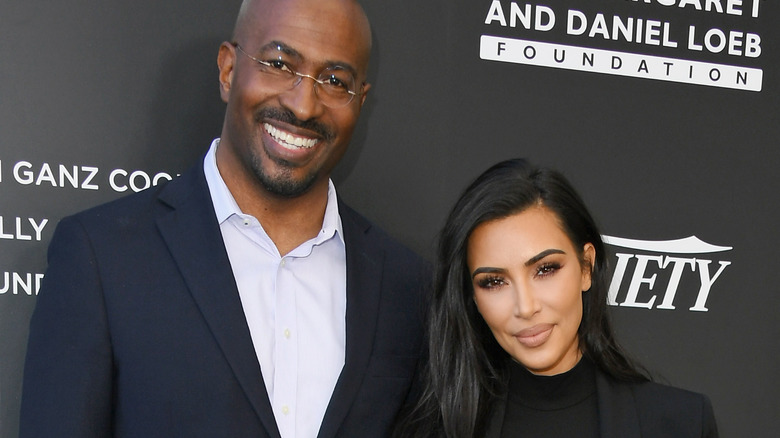 Jon Kopaloff/Getty Images
In April 2021, Page Six reported that the pair was rumored to be dating following Kim Kardashian's divorce from Kanye West. And although neither of them has commented on the speculation, Van Jones showered Kardashian with praise on a May 24 episode of the Ellen DeGeneres show.
"She's doing amazing," he told Ellen DeGeneres on May 24 (via the Daily Mail), discussing how the reality star's journey to becoming a lawyer was going. "I think she has used her platform to help people behind bars." And Jones isn't the only one supporting Kardashian on her mission. Kris Jenner also bragged about her daughter's studying in an April interview on Today With Hoda & Jenna, telling the hosts that the star was "doing great" amid her divorce proceedings. "Kim is really focusing on her legal studies. She's trying to pass the bar and so she does that every day," Jenner explained.
Jones also spoke with DeGeneres about why Kardashian's late father was a significant influence on her ambitions. "Her dad was a lawyer and she always wanted to be a lawyer," the author and commentator continued. "Once she got a taste of what she could do using her platform, using her brain, she hasn't let up, so I think she's going to be an unbelievable attorney. She's already, I think, one of the best advocates that we have in criminal justice."