What's Really Going On With Kim Kardashian And Van Jones?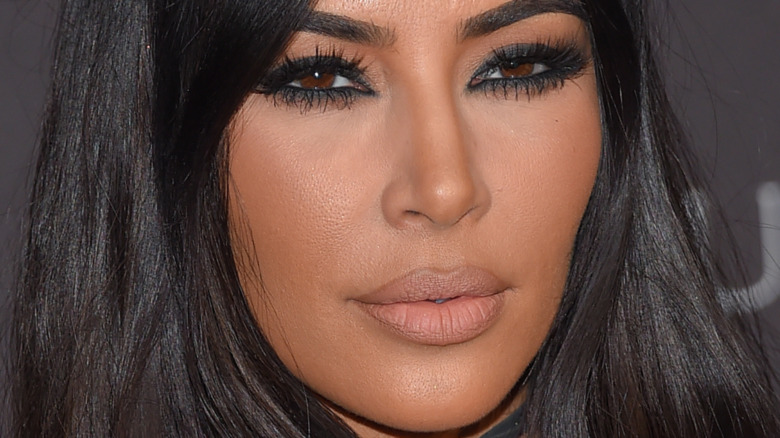 Shutterstock
The dating rumors are back in Kim Kardashian's life after it was reported in February 2021 that she'd filed for divorce from rapper Kanye West after around seven years of marriage. Though the two have yet to officially speak out about their split themselves, Kardashian and West endured months of rumors suggesting their relationship had been over for a while. 
People cited a source who claimed Kardashian filed papers to put an end to their union on February 19, 2021 after a separate source claimed in January 2021 that the two were "just not on the same page when it comes to their future as a family." They added that "Kim is okay with it."
It was really only a matter of time before Kardashian was romantically linked to someone new, though E! News reported in February 2021 that the "Keeping up with the Kardashians" star supposedly wasn't "ready to date and is not focused on dating yet." The insider added she knew her friends would want to set her up, but said she supposedly wanted "to focus on herself and her kids right now" after a "rough year." 
However, it seems like all that may have changed as rumors are swirling that Kardashian could potentially have a new man on her radar in the form of CNN's Van Jones. Read on for all the details.
Kim Kardashian and Van Jones sparked dating rumors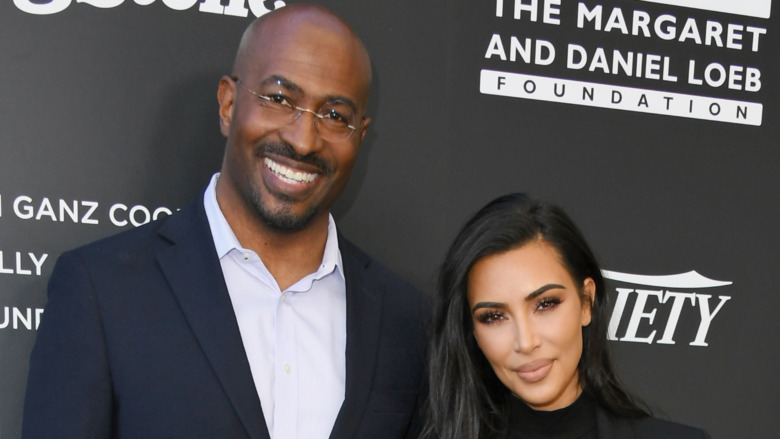 Jon Kopaloff/Getty Images
Kim Kardashian and Van Jones were linked in April 2021 when Page Six columnist Cindy Adams noted there's been "dating rumors" that are only "continuing to spread." Adams reported Jones has "maybe even influenced [Kardashian's] politics" and "maybe even has ties to show business types," but claimed if they really do have a romantic connection that Jones' inner circle would keep things quiet. Jones and Kardashian were seemingly first linked in July 2020, via a Lipstick Alley blind item.
Kardashian and Jones have stayed quiet amid the rumors, though The Sun reported in January 2021 that fans urged them to date after her imminent split from Kanye West was reported. An @itsconpiracyseriously TikTok video also got attention that month for pointing out Kardashian is studying to become a lawyer, which the CNN host already is. The user claimed Jones had been like a "mentor" to her.
In 2018, they attended Variety and Rolling Stone's Criminal Justice Reform Summit to discuss how the prison system could be reformed. That same year, Kardashian appeared on "The Van Jones Show" and Jones said on Watch What Happens Live in April 2019 that he thinks she's "brilliant." One month earlier, they appeared on "The Messy Truth" podcast together.
Jones was previously married to Jana Carter. The Blast reported they wed in 2005 and share two children together, but Carter filed for divorce in September 2018.
Looks like we'll have to wait and see what happens here!