Inside Jon Gosselin's Relationship With His Twin Daughters Today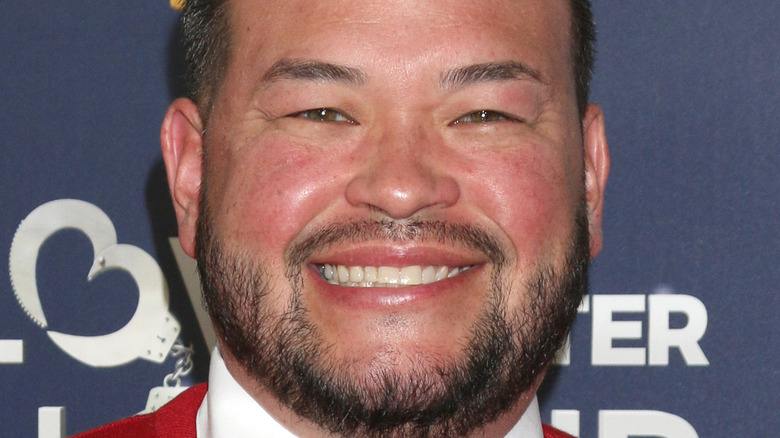 Kathy Hutchins/Shutterstock
Jon Gosselin has certainly seen his fair share of drama throughout the years. Ever since he and Kate Gosselin pulled the plug on their marriage back in 2009, things just haven't been the same for them and their eight children. The reality star admitted to having an "epiphany" when he realized that he didn't want his children on reality television anymore, according to Us Weekly. The fame and constant attention Jon was getting from the press was getting too much and he didn't want his children living under the pressure of always being in the spotlight.
Unfortunately, his relationship with his eight children broke down during the same time his marriage to Kate did. In 2016, Jon admitted that it had been several years since he got to see all eight of his three children in the same room together. That same year, he also told Entertainment Tonight that his twins Mady and Cara stopped coming to his home. "I was just like, 'Hey, do what you want, be with your friends' and then it just became, 'They're not coming,'" he recalled at the time.
And while Jon's relationship with his kids has certainly been rather complicated, many fans can't help but wonder how his twins Mady and Cara feel about their father today. Here's what you need to know.
Jon Gosselin believes there's an 'invisible wall' between him and his family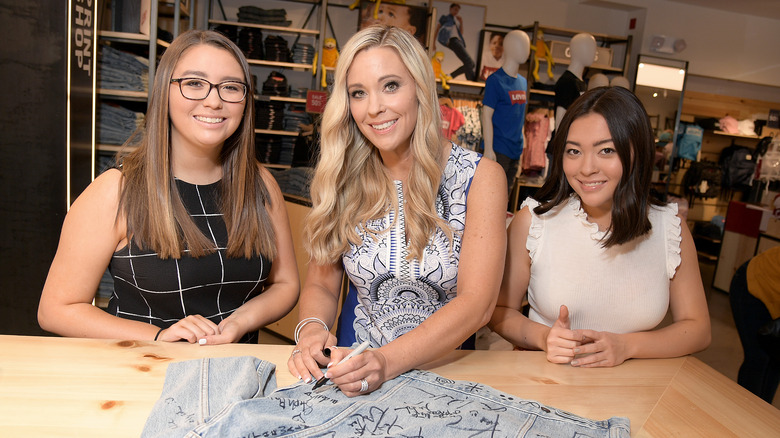 Michael Loccisano/Getty Images
Jon Gosselin is no longer living a life in front of the cameras. He's moved on from the celebrity world, and while he does share tidbits of his personal life on social media and occasionally grants interviews to different media outlets, his life isn't the same way it was back in the late 2000s. That, and his life as a father has certainly changed, too.
In an interview with Entertainment Tonight in 2020, Jon admitted that the only thing he wanted to see was all his kids together again, including his twins Mady and Cara. He also hinted that his ex Kate Gosselin might have put up an "invisible wall" between them and their eight children. He put it this way: "They should just be able to just get together. I mean, I have no qualms about it. If they wanna go meet each other, just go ahead. But I feel like it's more on the other side."
But now that Mady and Cara are over the age of 18, they certainly can see their father any time they want. But do they? Keep scrolling down to find out the truth.
Jon Gosselin's one wish revealed
The only two children that Jon Gosselin has regular contact with and who live with him full-time are his daughter Hannah and his son Collin, per Us Weekly. You can also see photos of the two on his Instagram page. As for his other children, Cara Gosselin doesn't have an Instagram account, but her sister Mady Gosselin does and often shares photos of the twins together, but with no sign of either one of their parents.
According to Screen Rant, it appeared as though Cara seemingly left off any reference to her father Jon in her biography for Fordham University. She wrote, "Daughter of Kate Gosselin ... Twin sister, Mady, attends Syracuse ... Has six younger siblings."
And while it doesn't appear as though Jon is having daddy-and-daughter dates with his college-aged twins, he hasn't lost out hope on one day reuniting with them. He told Hollywood Life in June, "I love my kids, all of them. Even though I'm kind of estranged from Mady and Cara, I hope one day that they just call me up and just talk to me." Only time will tell if someone picks up the phone.