Who Is The Real Dr. Death, Christopher Duntsch?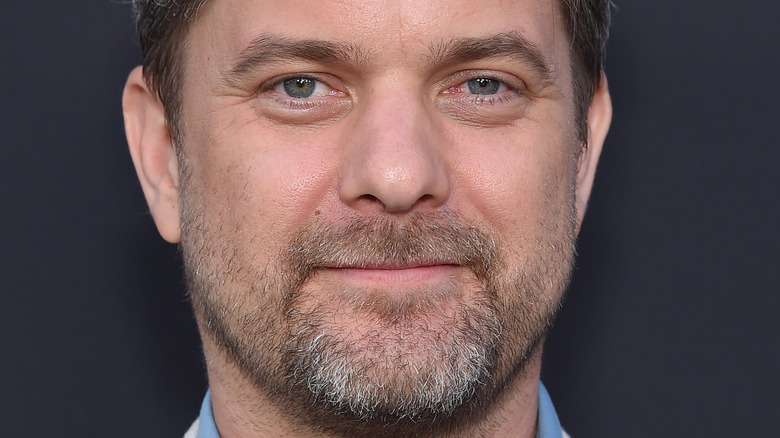 DFree/Shutterstock
Ever since "Dr. Death" aired on the streaming service Peacock, viewers were shocked and left wondering what, if anything, in the story is true. In the series, "Dawson's Creek" actor Joshua Jackson plays the real-life Dr. Christopher Duntsch — a surgeon who has one too many patients die in questionable circumstances. Alongside Jackson, actors Alec Baldwin and Christian Slater play two fellow doctors who join forces to put an end to Duntsch's terror, per IMDb. Peacock's "Dr. Death" was inspired by the popular Wondery podcast of the same name, which are both indeed based on the real life medical murder case. 
Jackson spoke to Variety about how he got into the mindset of Duntsch, a character far removed from his last major lead role in the early aughts. "[I] wasn't prepared to grapple with the idea that [the doctor] was anything other than a monster because what he did is so outrageously spectacularly bad and so evil," he explained. After being committed to the character, though, he realized Duntsch "believes himself to be the hero of his own story." He added, "And once I accepted that, everything else kind of flowed out of that."
"Dr. Death" centers around Duntsch's controversial career in Texas while also creating tension by chronicling Duntsch's downfall through coworkers Randall Kirby (Slater) and Robert Henderson (Baldwin). For both fans of the show and those who have yet to watch, here is what you need to know about the real-life man behind the nickname "Dr. Death," Christopher Duntsch. 
The real Dr. Death was convicted in 2017
Christopher Duntsch, now known as "Dr. Death," had his medical license revoked in 2013 (more on that below), per Pro Publica. He subsequently moved back in with his parents in Colorado and was about $1 million in debt. Duntsch had two sons with girlfriend Wendy Young, the second being born in 2014 — yes, in the wake of his crimes. Duntsch's life seemed to unravel in Colorado, as he was charged with a DUI in 2014 and was arrested for shoplifting in 2015. 
Then, after prosecutors tirelessly worked on his case for months, he was taken into custody in July 2015 for his medical malpractice. Duntsch's official trial started in 2017. He faced five counts of aggravated assault and one count of injury to an elderly person — although there were many injured and deceased patients who weren't represented in these charges. One strong piece of evidence used in the case was an eery email he wrote to a colleague in 2011. "You, my child, are the only one between me and the other side. I am ready to leave the love and kindness and goodness and patience that I mix with everything else that I am and become a cold blooded killer," he said, per Dallas Morning News.
To no surprise, Duntsch was found guilty and sentenced to life in prison, despite filing appeals, per Pro Publica. He has been held in a Texas prison ever since. His first chance of parole eligibility and potential release is in 2045.
Christopher Duntsch was stopped by fellow surgeons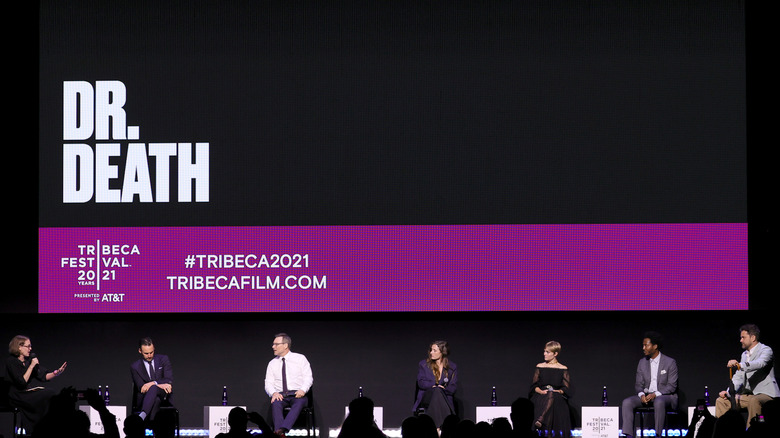 Dia Dipasupil/Getty Images
Christopher Duntsch may have never been caught if it weren't for his fellow surgeons, Randall Kirby from Baylor-Plano and Dallas Medical Center's Robert Henderson, per Cinemaholic. After seeing him commit such horrible malpractice and after attempting to remedy the harmful surgeries Duntsch performed, they joined forces to put an end to his medical career. In 2013, Henderson wrote a letter to the state's medical board and urged them to look into him. At first, Duntsch's license was only suspended.
Dr. Henderson opened up in a ProPublica feature published in 2018 about his fight to end Duntsch's medical violence. "I was terrified of that term, 'suspended.' I mean, that indicates that he might get it back at some point in time, and I was already aware of the fact of how glib Dr. Duntsch was, and how disarming he was, and how friendly and intelligent he appeared whenever he introduced himself to people that he wanted to impress," he said. "I was concerned that he would do the same thing in getting his license back whether it was six months later, a year later, two years later."
Fortunately, Kirby joined Henderson along with another doctor to complain about Duntsch together, and gave enough evidence to have his license revoked permanently.