What Tom Selleck Looked Like When He Was Younger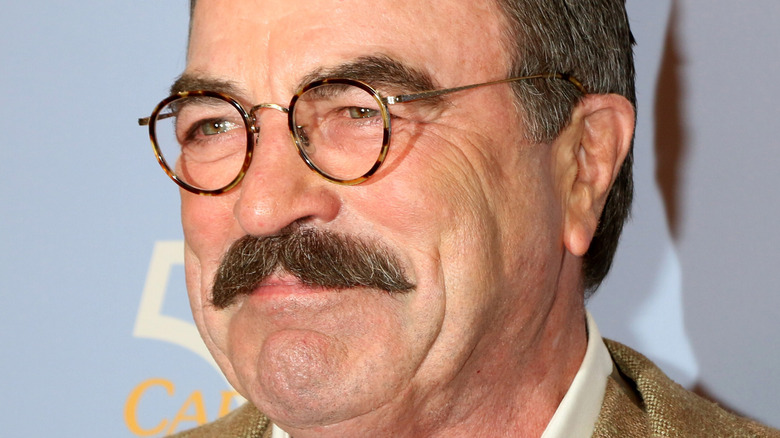 Kathy Hutchins/Shutterstock
Tom Selleck may now be in his 70s, as of this writing, however, he still seems to be just as charming as ever. On top of that, even as he's gotten older, the actor is still considered to be a crush-worthy celebrity. Even back in 2016, Sixty & Me asked if he was the sexiest man over the age of 60. A fair question, indeed.
Of course, along with Selleck's talent, his good looks are one of the reasons he's landed so many notable roles throughout his career. From films like 1987's "Three Men and a Baby" to 1997's "In & Out," according to IMDb, as well as parts on shows like "Friends" and "Blue Bloods," not to mention playing Jesse Stone in multiple made-for-TV movies, the star has been winning over viewers with both his performances and his presence for decades.
Frankly, TV Guide points out that "Selleck still has that compelling Magnum charm..." What exactly does that mean? Keep reading and we'll tell (and show) you!
Tom Selleck was 'the sexiest man in America' during the mid-'80s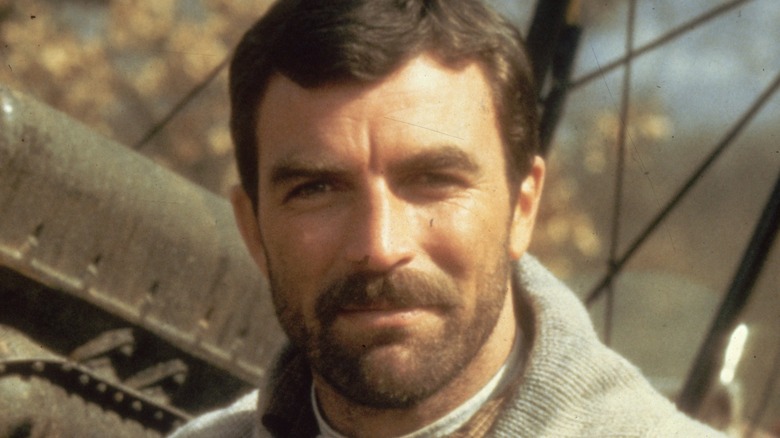 Hulton Archive/Getty Images
First landing an on-screen gig in 1969, per IMDb, Tom Selleck went on to appear in various shows and movies before landing the starring role on "Magnum, P.I." As a private investigator living and working in Hawaii, he usually turned up on each episode wearing short-shorts and a wide-open shirt (that is, if he was wearing a shirt at all). While fans were surely tuning in to see the crime-solving and action-packed storylines, some were also likely swooning over the star at the same time.
In fact, Selleck was so popular at the time, that those voting in a 1986 poll for Ladies Home Journal chose the actor as "the sexiest man in America" (via UPI). In response to the honor, the star admitted, "I haven't given myself that title, but as long as someone has, it's very nice and very flattering."
While Selleck may have been winning over fans with his looks for years, there's one particular aspect of his signature style that undoubtedly stands out.
Tom Selleck's mustache is just as iconic as the star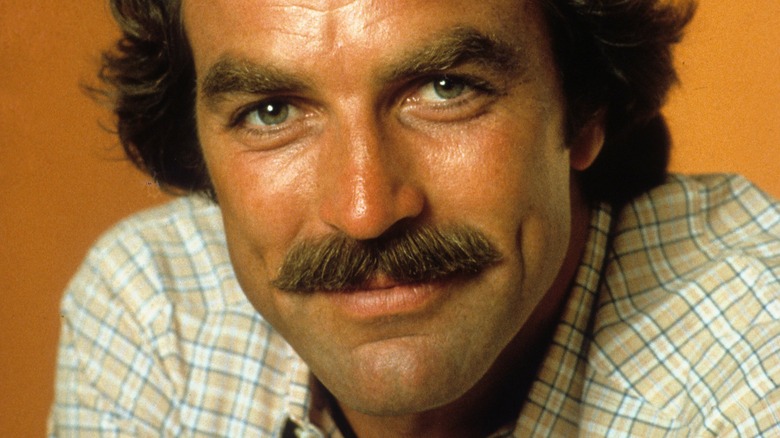 Donaldson Collection/Getty Images
If you imagine the way that Tom Selleck looks, you probably think about his dark hair, his cheeky smile, and his impressive height (he's six feet and four inches, if you were curious). Of course, you can't forget about his mustache. It's thick and always perfectly groomed, the shape suits him just right, and it is now a lasting part of his signature style.
Although Selleck has occasionally shaved off his mustache from time to time — even telling the Build Series in 2017, "I would recommend 'In & Out' as clear evidence that I have an upper lip" — he did acknowledge during the same interview, "After 'Magnum,' I think I went, 'Oh my gosh, I'm going to live with mustache questions [for] the rest of my life."
Selleck is definitely right about the fact that the attention around his mustache has never seemed to die down. GQ U.K. even published a piece in 2016 that breaks down 10 ways that "Selleck (and his mustache) are more manly than you." It's hard to argue with that.