What Simon Cowell Regrets About The Spice Girls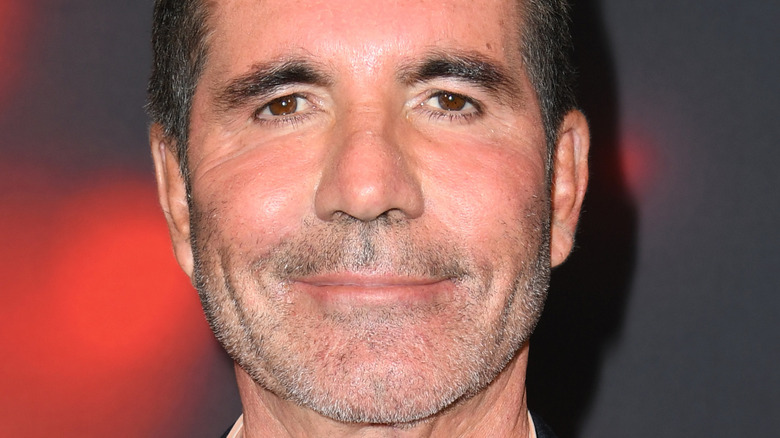 Jon Kopaloff/Getty Images
Simon Cowell has made a career of putting together some of the biggest musical acts in the industry. In 2010, when he appeared as a judge on "The X Factor," Cowell put Liam Payne, Niall Horan, Harry Styles, Zayn Malik, and Louis Tomlinson together. The group later became known as One Direction ... aka the hottest boy band since Backstreet Boys and *NSYNC. When Rolling Stone asked Cowell what he saw in the boys during their time on the show, his answer was spot-on.
"A combination of everything: some particular people who I didn't want to lose — Harry being one of them; the fact that the groups that year were actually pretty bad; there was actually a gap in the market for a group like them at that particular moment; and then doing what I always do since I've run a record label — you have to rely on your gut instinct sometimes to make this decision," Cowell said. His gut turned out to be totally correct and for that, we are thankful!
Not only did the guys achieve super-stardom as a group, but many of them have also gone on to have successful solo careers of their own. Just call it the Cowell touch. He's also hinted on Today that he could get the guys to reunite for a tour ... but we won't get our hopes up just yet. While he hit it big with One Direction, the Spice Girls were another story. Keep reading for deets.
The Spice Girls were the ones who got away from Simon Cowell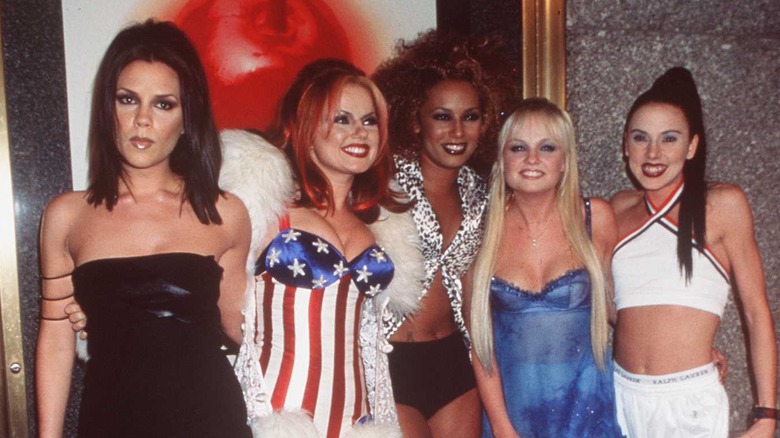 Brenda Chase/Getty Images
Simon Cowell may be one of the most successful and well-known music folks in the industry, but that doesn't mean he's lived his life with no regrets. And if we're honest here, that makes us feel a little bit better about ourselves. In an interview on "The Tonight Show" in 2013 (back when Jay Leno still hosted), Cowell admitted that the Spice Girls were his biggest mistake, per The Wrap.
"You passed on the Spice Girls?" Leno asked. "And that was a mistake? Maybe you're just ahead of your time." Cowell clarified his statements, saying that he "offered them a deal, but they didn't want to sign to me, and that kinda hurt at the time." Interestingly enough, Victoria Beckham had quite a different recollection of the events that transpired. In 2009, Beckham appeared on an episode of "American Idol" with Cowell, per Daily Mail. "He is the only man in the music industry who turned down the Spice Girls — and said we would never work," she dished. "I like that fact."
The Spice Girls later went on to become one of the most famous girl groups on the planet with hits like "Wannabe," "2 become 1," and "Say You'll Be There." In addition, the group sold millions of albums and they became a household name. While there's no doubt that Cowell is kicking himself over the pass, he's still remained close with some of the girls.
Simon Cowell helped Mel B and shaded Victoria Beckham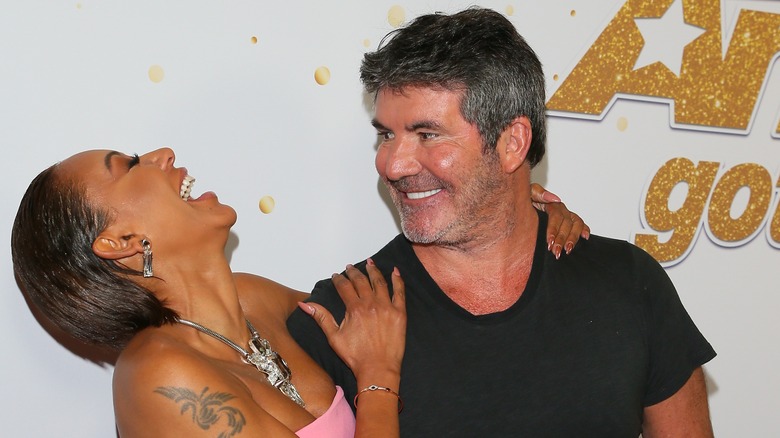 Jean Baptiste Lacroix/Getty Images
Simon Cowell and Mel B worked together on "America's Got Talent." The two music-industry powerhouses were members of the judging panel, and they formed a  friendship during their time there. In an interview with Access, Mel B even credited Cowell for saving her life. "I mean, he is my father figure," she said of Cowell. "He's always been there if not knowing what's going on, then there for support," she shared, adding that even though Cowell didn't always know what was going on, he still provided her with a shoulder to lean on. "He's always been very emotionally supportive, probably sometimes without even realizing it."
Mel also addressed the rumors that she and Cowell had a romantic relationship, stating that it was simply not the case. "We have a great deal of respect for each other," she said, listing of the opportunities that Cowell gave her on his shows. Not going to lie; this is a sweet relationship that we never knew we needed!
In turn, Cowell has slammed Victoria Beckham for using taxpayer dollars to pay her employee salaries amid the COVID-19 pandemic. "I don't like celebrities telling people what to do, and I know this is a hugely difficult time for so many — worries about family, health, jobs, paying the mortgage, and feeding their family are at the forefront of people's minds," he told The Sun. Ouch.