How Meghan And Harry Really Felt About Leaving Royal Life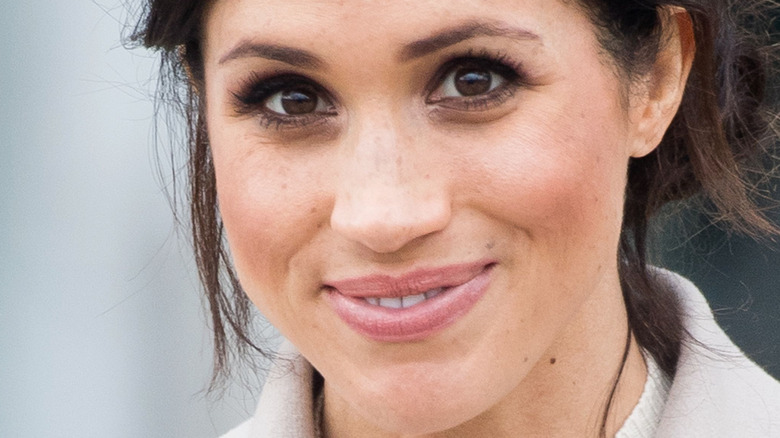 Naresh777/Shutterstock
Prince Harry and Meghan Markle made the decision to step down as senior members of the royal family sometime in 2019, with the decision going public in early 2020, according to BBC News. Since that time, the Duke and Duchess of Sussex have created a life for themselves in California, moving into a $14 million mansion in Montecito, per Page Six. The couple has welcomed another baby into the world, and seems content with things the way they are; a family of four living on their own terms. Meghan and Harry continue giving back in any way that they can, often donating money to charity or starting new initiatives — like the 40x40 project that Meghan announced on her 40th birthday. They make their own schedules, and do as they please, which is what they wanted.
Upon deciding to leave the UK, Harry and Meghan expressed some of the challenges they faced during their sit-down interview with Oprah Winfrey back on March 7, according to CBS News, but they didn't really get into how it felt to start that process of leaving their royal lives behind. In a new interview, Meghan's good pal Omid Scobie talked to People magazine about how the Duke and Duchess of Sussex really felt about the biggest decision of their lives — and what he had to say might surprise you. Keep reading to find out more.
Prince Harry and Meghan Markle had a hard time stepping down and moving away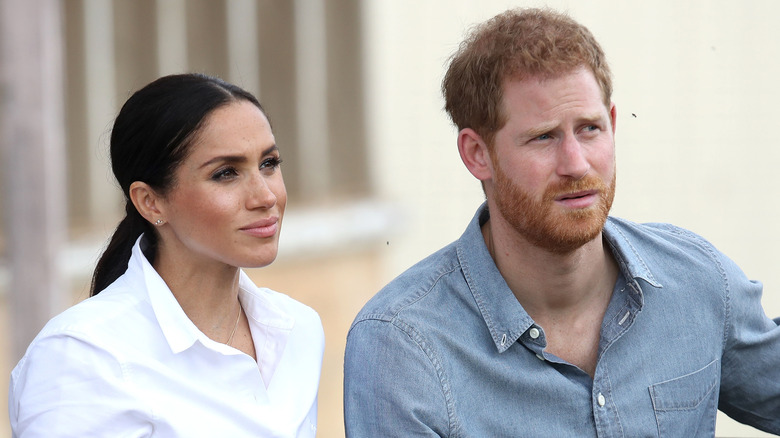 Chris Jackson/Getty Images
Prince Harry and Meghan Markle knew that they needed a change — this much was certain — but actually stepping down and moving out of the UK, the only home that Harry had ever known, was a huge deal. Omid Scobie told People magazine that the Duke and Duchess of Sussex had a very hard time "taking those initial steps away from their royal roles." He went on to tell the outlet that "that was harder than they would ever imagined." 
Scobie went on to explain that Harry and Meghan "knew that they had to change things, but what they had actually planned wasn't actually what was best. They tried to find a way to compromise, but would that have enabled them to have that level of happiness and security that they have today? Probably not. Those ties to the institution [of the monarchy] would have still been strong and there would have constantly been issues about financial endeavors and the business decisions they made," Scobie told People. 
Alls well that ends well, however. Scobie admits that things worked out "in the best possible way" for Harry and Meghan. "It's only now that they've found a life that supports their interests and enables them to focus on the things that are important to them," he told People.