Hugh Jackman Reveals What His Marriage Is Really Like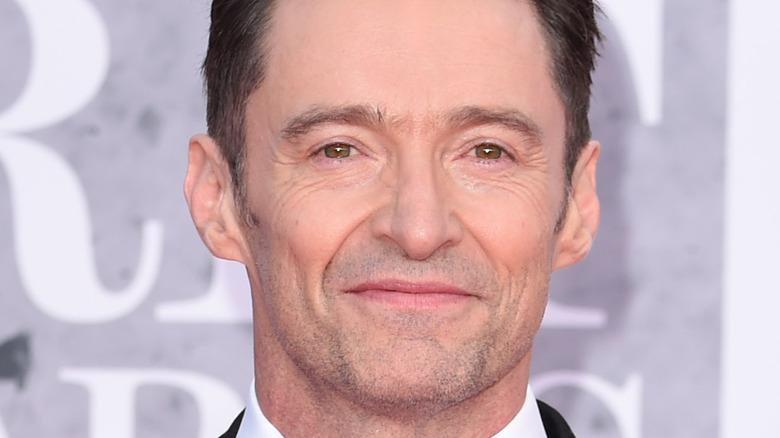 Featureflash Photo Agency/Shutterstock
Hugh Jackman has had a very long and successful career, having starred in a number of blockbuster films including "X-Men" and "Les Misérables." But as it turns out, he's also had a successful personal life as he and his wife Deborra-Lee Furness' marriage is one of Hollywood's longest-lasting relationships.
The couple, who celebrated their 25th wedding anniversary in April (via People), got together long before the actor became famous. Jackman and Furness met the set of her Australian TV series "Correlli" in 1995. One year later, they got married at a church outside Melbourne. The pair have two children together, a son named Oscar Maximilian and daughter Ava Eliot, whom they adopted in 2000 and 2005, respectively.
Over the years, Jackman has not shied away from expressing his love for Furness, sharing posts on their anniversaries, her birthday, and other milestone moments. He also often talks about his partner in interviews. Scroll ahead to read his recent comments regarding being married for such an impressive amount of time!
Hugh Jackman called his marriage 'the best thing in his life'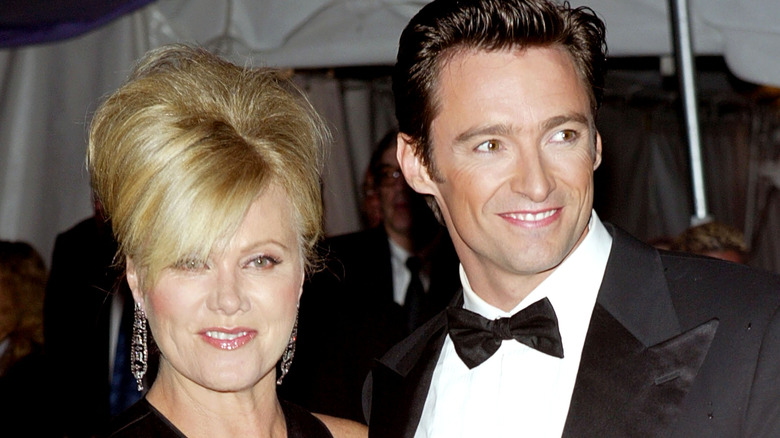 Everett Collection/Shutterstock
On August 19, Hugh Jackman got real about his marriage to Deborra-Lee Furness – AKA what it's really like to be with the same person for 25 years — with TODAY. Though others might say marriage has its ups and downs, according to the actor, it's been a walk in the park. "People often say, 'Oh my god, marriage is so much work.' There are some things you gotta live by, but it doesn't feel like that," Jackman told. "It's been one of the best things in my life."
Jackman went on to describe his wife, gushing that "Deb is the lightest, most optimistic person I've ever met in my life." He continued, "Like, if you ever want to play who's the happiest person in the room? Deb wins." This isn't the first — nor will it likely be the last — time Jackman has praised Furness. In fact, he loves to talk about the moment they met and how he knew she was the one he was going to spend the rest of his life with.
Hugh Jackman knew he was 'destined' to be with his wife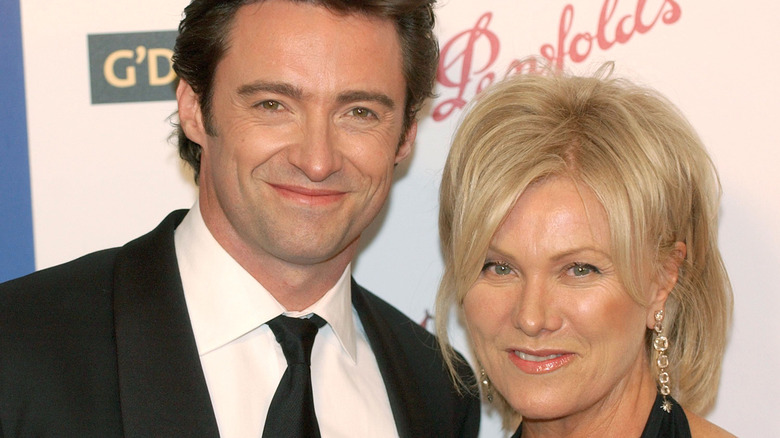 Everett Collection/Shutterstock
Hugh Jackman revealed he knew right off the bat that he and his wife Deborra-Lee Furness were destined to be together. "I knew two weeks into meeting Deb that we were going to be together for the rest of our lives," he told TODAY in 2018. "In the end, what do you want from your life partner? You want to be fully seen and you want to be able to fully see them for exactly who [they] really are. And Deb and I had that from the beginning."
The "Wolverine" actor echoed the same sentiments in a heartfelt Instagram post on April 11, celebrating the couple's 25th wedding anniversary. Jackman described being married to Furness as "as natural as breathing." He continued, "From nearly the moment we met ... I knew our destiny was to be together. In our 25 years — our love has only grown deeper. The fun, excitement and adventure more exhilarating; the learning even greater. I'm forever grateful to share our love, our life — and, our family together." He added, "We've only just begun. Deb, I love you with all my heart!" Here's to these two!