What Hugh Jackman Did For A Living Before He Was Famous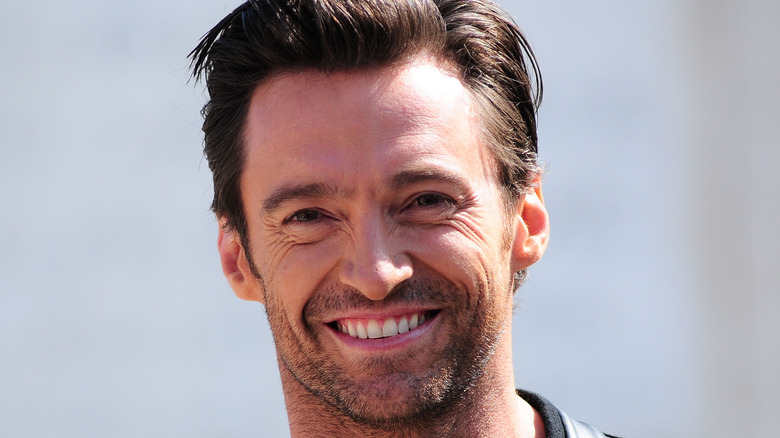 Shutterstock
For more than two decades, Hugh Jackman has been charming his way into audiences' hearts with his dashing good looks, megawatt smile, sexy accent, and his ability to make any character his own. Per IMDb, Jackman has acted in a variety of films, ranging from musicals to action films. Of course, who could forget his life-changing role as Wolverine in the "X-Men" franchise?
While Jackman has proven his versatility as a Hollywood actor, his road to success wasn't always so smooth. Before landing the breakout role of Wolverine, Jackman would take whatever roles he could get and appeared in a variety short-lived TV series (via IMDb) before becoming a musical theater star in Australia, where he was born, per Biography. However, acting was not the only talent Jackman had and relied on to sustain himself during his early days. Keep scrolling to find out what Jackman did for a living before he was famous.
Hugh Jackman had a teaching past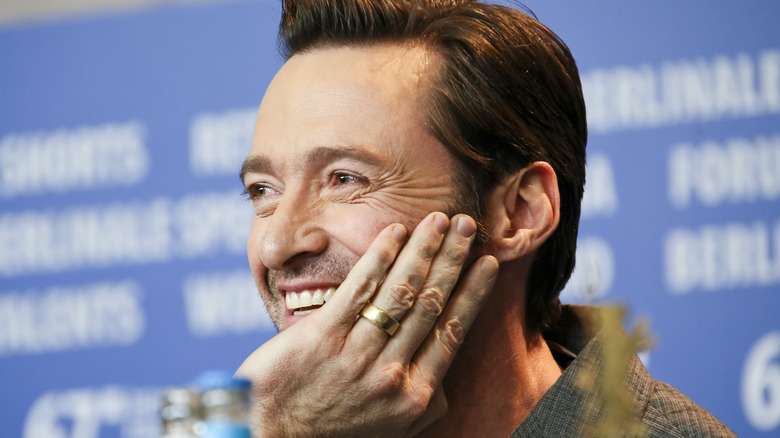 Shutterstock
Before Hugh Jackman became the famous movie star he is today, his athleticism as a young adult gave him the opportunity to become a physical education teacher in England. That's right, Jackman taught kids the importance of staying healthy and fit in school. He revealed his past job when he won the Golden Icon Award at the Zurich Film Festival in 2013, where his movie "Prisoners" was also screened, according to ZZF.com. On the red carpet, he ran into one of his former students from his time as a PE teacher, reported Business Insider.
Rollo Ross, the student, attended Uppingham School in England in 1987 where Jackman was his teacher. By 2013, though, he had long graduated and was working as a producer and reporter in Los Angeles. During the red carpet run-in, Jackman recognized Ross and immediately approached him to remind him of their time together, according to CBS News.
"Rollo, I'm sorry mate, but we go way back, I used to teach you at a high school in P.E., and I want to know how your physical education is progressing," Jackman joked with Ross. "It's very important to me."
Many celebrities would cringe at the media bringing up their past jobs, but not Jackman, who poked fun at his former job.
Hugh Jackman once auditioned to be a teacher in a skit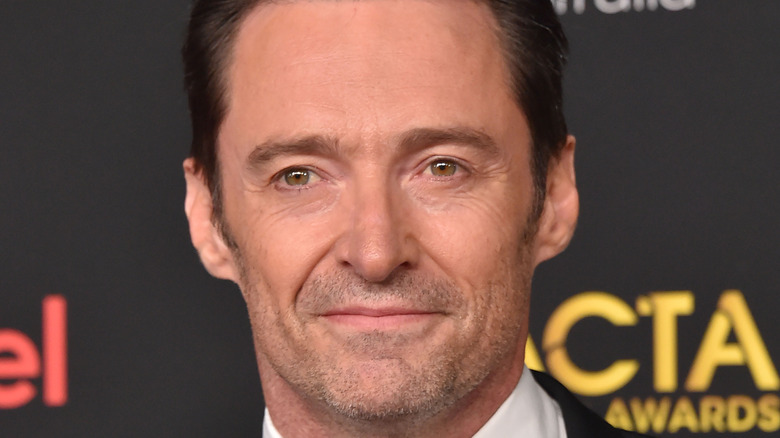 Shutterstock
In a case of art imitating life, Hugh Jackman auditioned to be a teacher in 2012 in a skit for College Humor. In the video, Jackman interviews for a "superstar teacher" position on the advice of Steven Spielberg. He then auditions for the job by acting a monologue before singing a song. The interviewer stops him to ask if he had any prior experiences that would make him qualified for the teaching role. "Of course, I worked at a school for three years," Jackman responded, before clarifying that he was actually referring to the school in "X-Men." The interviewer then tells Jackman that the spot has been filled and leaves the room while the "Les Miserables" actor showed off his pushup skills.
The skit, while meant to poke fun at himself, also highlights his willingness to put on a show. "We're in showbusiness, man!" Jackman told Gentleman's Journal in 2018 about his infallible energy while promoting films. "...As an actor, I'm always self-promoting. I have a small business — and it just happens to be called Hugh Jackman. So yes, part of the campaign is promoting Hugh Jackman because I hope he stays in business."
With such a likable personality, Jackman will surely have a long career ahead of him.