Is A Taylor Swift Music Streaming Service On The Way?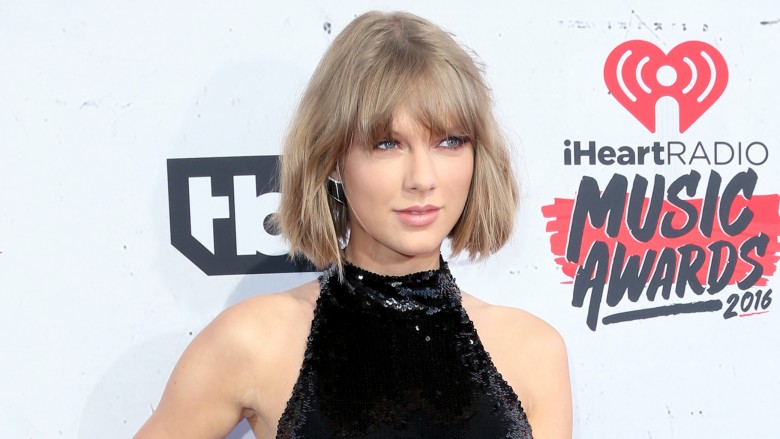 Getty Images
Taylor Swift's empire might be getting a whole lot bigger.
The "Shake It Off" singer, 27, is reportedly starting her very own music streaming service. According to TMZ, Swift is done with fighting for fair royalties with companies like Spotify and is ready to take control of her place in the music streaming market.
TMZ noted that Swift has filed documents that detail her plans to brand a website that would "[feature] non-downloadable multi-media content in the nature of audio recordings."
Oh, and she may be calling the website "Swifties."
As you may recall, Swift pulled all of her music off of Spotify back in November 2014 due to apparent payment disputes. Earlier that year, Swift had penned an op-ed for The Wall Street Journal (via Time), describing how the streaming service and other popular methods of listening to music had affected artists. "Piracy, file sharing and streaming have shrunk the numbers of paid album sales drastically," she wrote, "and every artist has handled this blow differently."
She went on to argue that musicians' work should never be free. "Music is art, and art is important and rare. Important, rare things are valuable. Valuable things should be paid for," Swift stated, adding, "It's my opinion that music should not be free, and my prediction is that individual artists and their labels will someday decide what an album's price point is. I hope they don't underestimate themselves or undervalue their art."
At the time, Spotify often paid artists less than one cent per play, according to information obtained by Time magazine. And while that number may have racked up to mean millions for stars like Swift, smaller artists aren't as likely to see a big payout.
But Swift's big business plans don't end at a creating a brand new streaming service. She reportedly has plans to release a line of music products as well, including instruments and accessories like guitars, guitar picks, guitar straps, and drumsticks. And if that wasn't enough, the "Style" singer may even start her own educational camps, retreats, and online courses.
So if you love Swift, you're in luck–her name will soon be everywhere. (As if it wasn't already.)