The Real Reason BTS Just Canceled Their Tour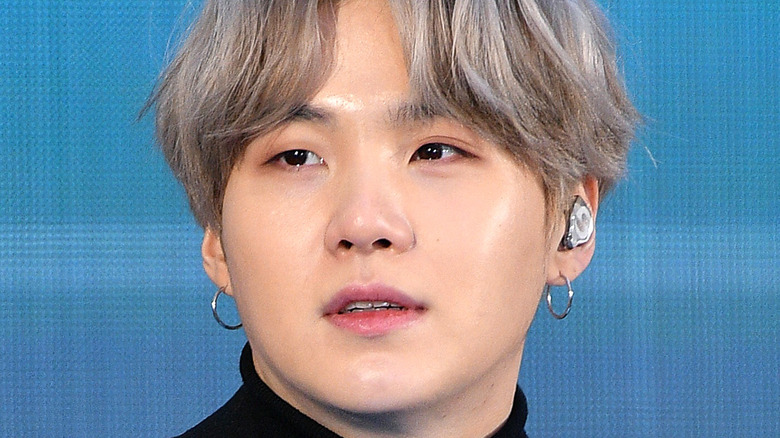 Dia Dipasupil/Getty Images
If there is anything to be said about South Korean boy band BTS, it's that they are one of the most impactful and successful music acts of today. With numerous hits and huge collabs with the likes of Halsey, Nicki Minaj, and Charli XCX under their belt, it's safe to say that their music has found success globally.
Aside from joining the likes of Backstreet Boys, One Direction, and *NSYNC as a boy band phenomenon, BTS are also known for their killer performances. These young men weren't only gifted with voices, they also have the moves. At the 2021 Grammy Awards, the "A Brand New Day" hitmakers wowed with their performance of "Dynamite," which has racked up more than 37 million views on YouTube. Unsurprisingly, BTS are no stranger to selling out tours and performing to thousands upon thousands of fans in venues all over the world. As previously reported by Korea Herald, they made history as the first Korean band to perform at London's iconic Wembley Stadium in June 2019.
2020 was a busy year for BTS. They released three albums — "Map of the Soul: 7." "Map of the Soul: 7 – The Journey," and "Be" — and had plans of taking their material on the road. Unfortunately, that hasn't been the case. Keep reading to find out why.
BTS' tour was canceled due to changing circumstances beyond their control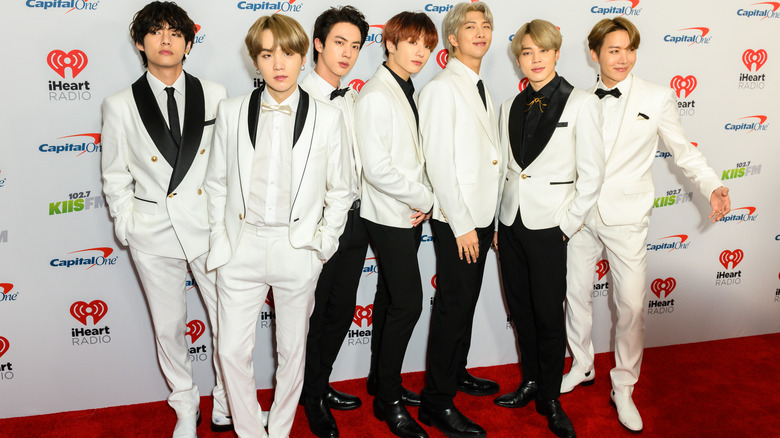 Silvia Elizabeth Pangaro/Shutterstock
Originally, BTS had plans of going on tour, titled "Map of the Soul," at the beginning of 2020. However, due to the coronavirus, they were forced to put things on hold. Now that live shows are starting to happen again, many fans would assume they would be going out on the road again soon. But sadly for loyal members of the ARMY this doesn't look like the case.
"Our company has worked hard to resume preparations for the BTS MAP OF THE SOUL TOUR, knowing that all fans have been waiting eagerly and long for the tour," their label, Big Hit, said in a statement, which has been translated from Korean to English per Music News. "However, due to changing circumstances beyond our control, it has become difficult to resume performances at the same scale and timeline as previously planned. Therefore we must announce the cancellation of the BTS MAP OF THE SOUL TOUR."
"Once again, please allow us to offer our sincere apology to all fans who have waited for the BTS MAP OF THE SOUL TOUR to resume," they continued. With that being said, they did mention they are trying to "prepare a viable schedule and performance format that can meet your expectations." Therefore, there is hope that BTS will be on tour in the near future.