The Real Reason Tara Reid And Carson Daly Split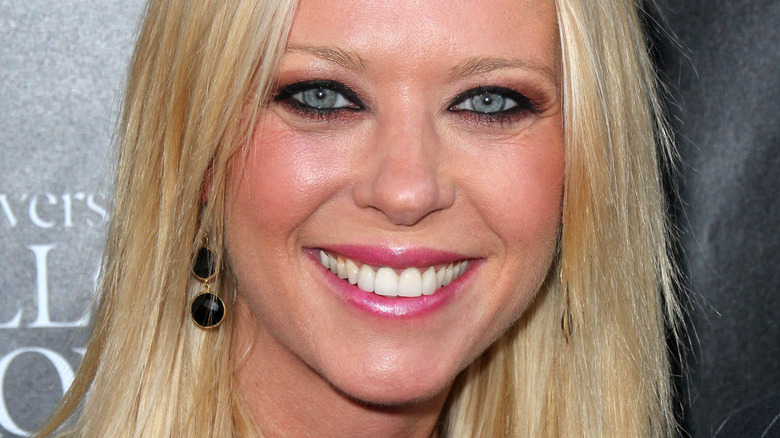 Kathy Hutchins/Shutterstock
There are tons of celebrity duos we completely forgot were together in the '90s and early 2000s, including Julia Roberts and Matthew Perry, Mila Kunis and Macauley Culkin, and Jessica Biel and Chris Evans. Another couple to add to this list is Carson Daly and Tara Reid, who dated for a year and a half (via People) and were even engaged at one point. According to ABC News, they met during MTV's "Spring Break" in Mexico in March 2000.
After his proposal, which took place in New York City, Daly told People he "swore I would never date another" actor because he "can't handle the drama and the games" — and he probably should have followed his gut since he and Reid split up in 2001 before ever walking down the aisle. "They're definitely split up, and they wish each other the best, and that's it," Shirine Coburn, Daly's publicist, confirmed at the time.
Scroll ahead to find out the real reason why Reid and Daly didn't work out despite being "inseparable" at the start of their romance.
Tara Reid was too much of a party girl for Carson Daly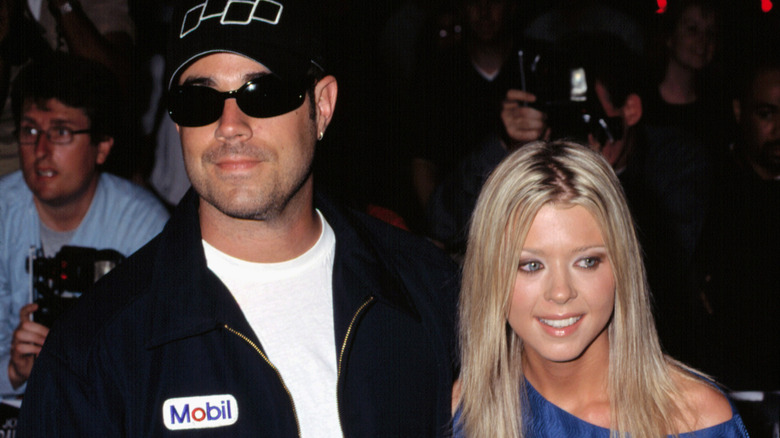 Everett Collection/Shutterstock
As it turns out, Tara Reid's party girl ways were one of the reasons she and Carson Daly didn't last as a couple. As he put in an interview with Elle in 2012, "I'm cursed with morals. I was raised a certain way. I wish I wasn't. I wish I was raised by wolves." This clearly clashed with the actor's lifestyle as she was living it up after finding fame following her roles in "American Pie" and "Josie and the Pussycats." Reid told Rolling Stone in 1999, "When I go out to drink, I really drink. I black out sometimes. I don't know how I manage my life when I black out, but I still function and just keep going."
Years later, Reid told "Access Hollywood" (per Us Weekly) that it's her "fault" people labeled her as a party girl. "I did it ... [but] it wasn't that bad what I did. At the end of the day, I really [just] had fun. I wasn't doing crimes. I wasn't getting in trouble like that."
Carson Daly said he 'dodged a bullet' by looking for someone with different values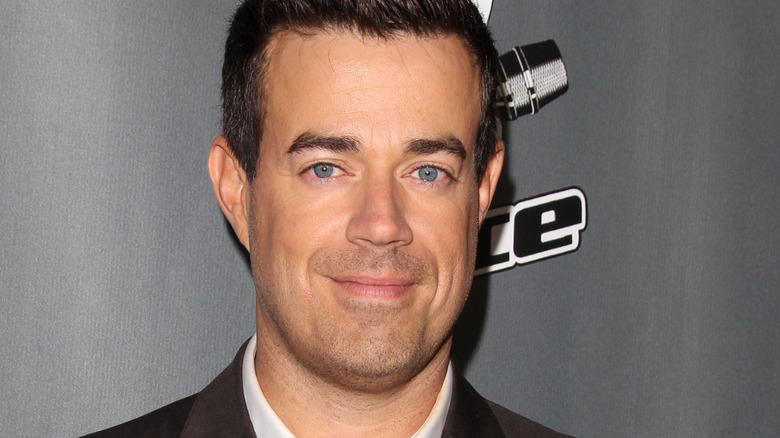 Kathy Hutchins/Shutterstock
In the same Elle interview, Carson Daly admitted that he "dodged a bullet" by ending his engagement to Tara Reid. The longtime television host explained, "I was getting serious about my career, and she wanted to shoot movies and just party in her time off. That didn't work for me." This made him come to the conclusion that dating someone in Hollywood just wasn't for him. "I realized I'd have more in common with a regular person than with a celebrity," he said. "There were values I was more likely to find in a nice, midwestern girl than one who was living on the coast, pursuing fame."
Ultimately, Daly went on to meet a woman who wasn't famous like the "Sharknado" star, however, she was someone who was a part of his world. Her name is Siri Pinter and they were introduced while she was serving as a writer's assistant on his late-night TV show, "Last Call with Carson Daly." Daly told Elle that they kept the relationship a secret until they were realized they were "in love" and that it was more than "just an office romance."
The two got married in 2013, per People, and share four children together — Jackson, Etta, London, and Goldie.