The Truth About Meredith Vieira And Matt Lauer's Relationship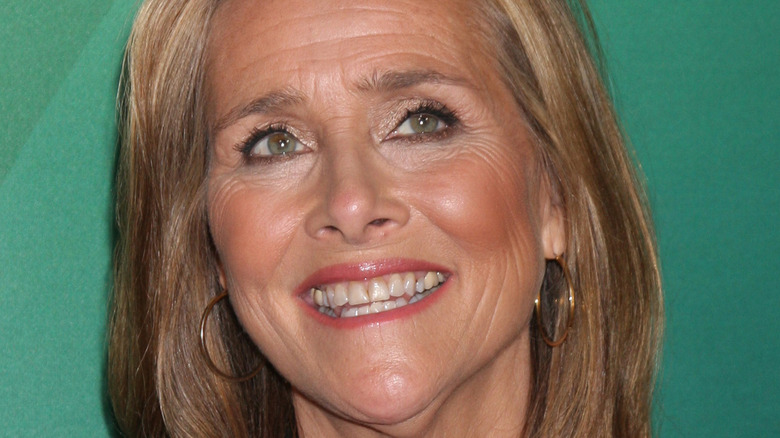 Kathy Hutchins/Shutterstock
Meredith Vieira is one of the most recognizable journalists on television and has earned a long list of credentials throughout her 46 years in the TV media industry. According to the Los Angeles Times, Vieira was the youngest correspondent ever hired by CBS' news magazine program "60 Minutes" in 1989. She worked there for two years before she went on to have her second child. Unfortunately, she was let go after then-producer Don Hewitt wouldn't allow her to work part-time — a decision she felt was unfair at the time.
"I don't think you could get away with it today. And also that was Don Hewitt. I mean, he was the king. '60 Minutes' was the crown jewel in the network," Vieira explained of the situation. "And so he could probably do no wrong. He was a very, very powerful man. And I made my peace with Don after." Though Vieira was unceremoniously let go from "60 Minutes," she quickly found her footing, becoming one of the original panelists on "The View" and then co-anchoring the "Today Show" with Matt Lauer from 2006 through 2011, per USA Today.
While starring on the show, Vieira and Lauer developed a solid rapport and friendship, and they were popular with viewers. However, after Vieira left the "Today Show," many viewers wondered if their personal relationship had been affected, especially after Lauer's firing in 2017 for allegations of sexual misconduct. Keep on scrolling to find out where the former co-anchors stand below.
Meredith Vieira and Matt Lauer were 'very close' friends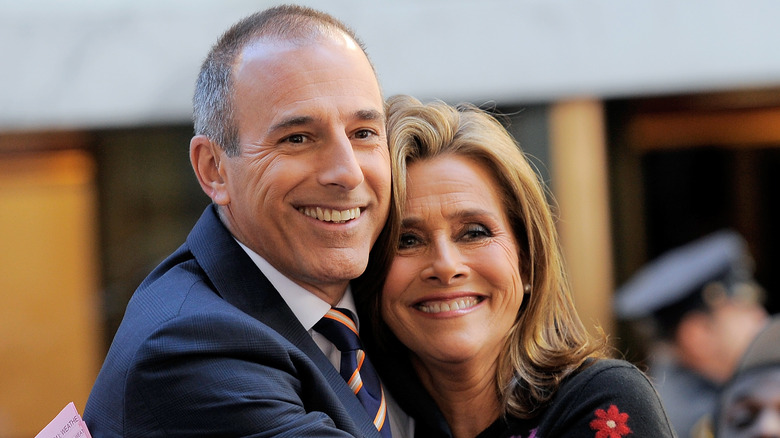 Jemal Countess/Getty Images
Meredith Vieira had a close relationship with Matt Lauer when they co-anchored the "Today Show" together, but that changed after the latter was fired from the show in 2017 for allegations of sexual misconduct. In an interview with People two years after Lauer was let go from the show, Vieira described how finding out about the sexual misconduct allegations against Lauer felt "like a gut punch."
"I was [in L.A.], and my phone started going off at 4 a.m.," Vieira recalled to the magazine. "I didn't know what to make of all of it." Vieira said the news was especially painful because of the supportive working relationship they had hosting the show. "Matt and I were very close," she added. "He was very kind to me. We both have similar senses of humor. We're both sarcastic."
Vieira went on to say that she never felt uncomfortable working with Lauer. "There was totally joking around. But I never took it as anything. We were like brother and sister," she said. "If somebody were a fly on the wall in any newsroom, they'd be shocked by the language, and by the gallows humor. You made a joke because otherwise you'd implode when you're covering something." Vieira declined to comment on the status of their friendship at the time, but did call the whole situation "just sad," while adding, "it's been rough in a lot of places with a lot of people."
Meredith Vieira is no longer friends with Matt Lauer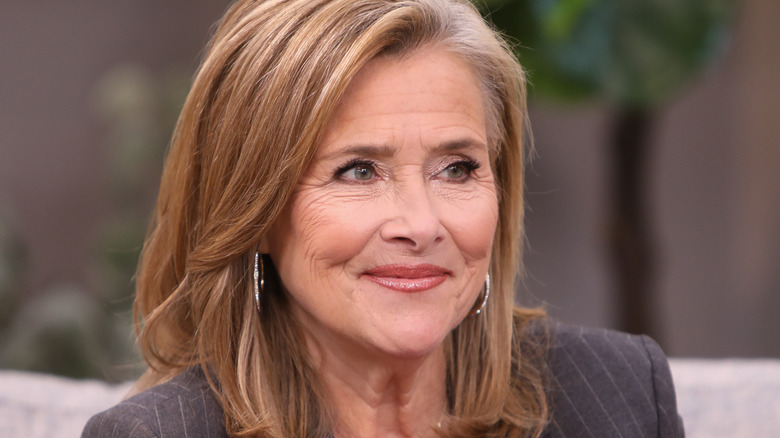 Paul Archuleta/Getty Images
While Meredith Vieira wouldn't define her relationship with Lauer during the interview with People, she did eventually reveal to the Los Angeles Times in August 2019 that she was surprised by the allegations and is no longer in contact with him. "This was a guy I thought I knew," Vieira said. "I mean, there's a lot of stuff that goes on in television. There are people who have affairs. This was a different level; this wasn't that."
A few months after Vieira's interview with the LA Times, a source told People that Vieira and Lauer "never spoke again since his firing" amid reports that Vieira actually played an important part in bringing Lauer's sexual assault and misconduct allegations to light. Variety published an excerpt from Ronan Farrow's book "Catch and Kill: Lies, Spies, and a Conspiracy to Protect Predators," in which he detailed that Vieira encouraged, Brooke Nevils — her former assistant and NBC News employee — to file a sexual assault complaint with the network. Nevils claimed in the book that Lauer anally raped her while she was working for Vieira at the 2014 Sochi Olympics.
For his part, Lauer has repeatedly denied any wrongdoing and has not commented on his current relationship with Vieira. However, Vieira did confirm to the LA Times that she's no longer friends with him.
If you or anyone you know has been a victim of sexual assault, help is available. Visit the Rape, Abuse & Incest National Network website or contact RAINN's National Helpline at 1-800-656-HOPE (4673).