The Truth About NCIS' Pauley Perrette's Attack That Almost Killed Her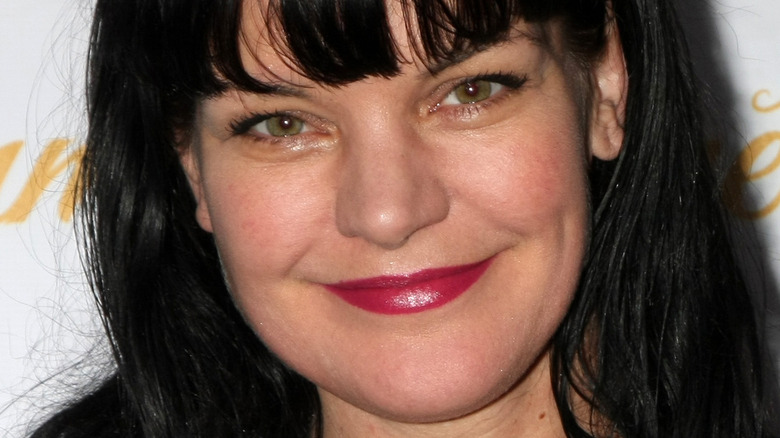 Kathy Hutchins/Shutterstock
What do former "NCIS" star Pauley Perrette and her character Abby Sciuto have in common? They have both fought crime using criminal forensics. Yes, Perrette really understood the scientific terms she spewed forth in every episode she starred in from 2003 to 2018. According to an interview with Valdosta State University, her alma mater's "The Bonfire" school magazine, she obtained her bachelor's degree in sociology and criminal justice. The cum laude student recalled one particular "forensics class that was notorious. (People would say), 'You're going to fail it. He'll fail you,'" Instead, that motivated her. She continued, "And that was such a fantastic challenge for me. I was like, 'Oh yeah?' So, I worked hard and put everything into it, and I got an A. That was like a real feather in my cap. I was like 'I got an A in forensics.'" 
Thereafter, Perrette pursued a master's degree in criminal justice at John Jay School of Criminal Science. However, the acting bug bit and she left for Hollywood. And much like studying for her forensics class, "I took the exact same route as far as learning my lines," Perrette divulged. 
But where does her passion for crime come from? Perrette dished to People that she was "obsessed" with crime as a child and followed the Atlanta child murders and Jonestown. She confessed, "I was way too young to be obsessed with these things, but I would every cut out every article — I really don't like bad guys."
Pauley Perrette 'almost died' in brutal attack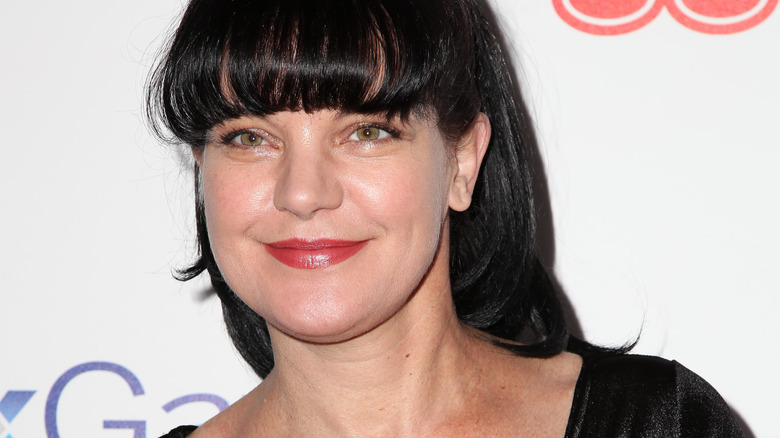 Kathy Hutchins/Shutterstock
However, Pauley Perrette was faced with her own horrifying experience when she had to fight for her life. According to USA Today, she was attacked by a homeless man on her street in 2015. Her attacker reportedly punched her several times in the face and made his murderous intentions clear. After contacting the authorities, Perrette jumped on social media and documented the incident, much to the horror of her "NCIS" fans.
The star, known for her role as Abby Sciuto on the crime series, tweeted, "I almost died tonight." She revealel how the "psychotic homeless man" punched her and told her how he was going to kill her. "He kept repeating his name: 'WILLIAM __ __ , DON'T FORGET THAT!'" Perrette shared, "I was alone, terrified and trapped," before adding that she was grateful he had not dragged her to an empty garage nearby. "I knew if he got me in there, I was dead," Perrette revealed.
Her attacker left her alone after she prayed her "heart out" and told him, "William is a beautiful name, I have a little nephew named William." After the assault, while sitting on the sidewalk, she texted her neighbor and a cop she knew from church. Perrette was then able to draw from her forensic experience and "drew a police sketch of the guy." USA Today reported the alleged attacker, David Merck, faced charges of aggravated battery for his assault on Perrette. 
Perrette pleaded for help for the homeless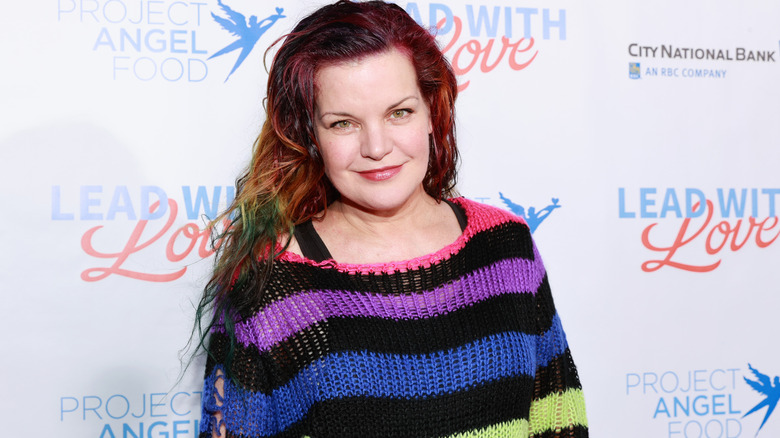 Emma Mcintyre/Getty Images
Despite being attacked by a transient man, actor Pauley Perrette still pleaded for the plight of the homeless. In a heartfelt Twitter post that she shared with her fans on the day that she was attacked in 2015, she showed compassion and strength. Although she was physically assaulted, Perrette referenced, "My beloved homeless people that I spend my life protecting." Per USA Today, the actor worked with charities for the homeless, and it seems as if this cause is particularly close to her heart. Apparently, not even being attacked by David Merck changed the way she felt about the plight of those less fortunate.
Perrette pleaded, "We need full mental health care. We need housing and help for the homeless." In 2018, her alleged attacker was released from Patton State Hospital, per E! Online. Although he was charged, he was found unfit to stand trial. She also noted in her original tweet, "We need to support our cops. We need to not walk alone." Powerful words from a woman who walks the talk. In 2018, Perrette established the Pauley Perrette Scholarship in honor of everything "NCIS" character Abby Sciuto stood for, per Scholarship Owl. The scholarship targets undergrad underrepresented students majoring in forensic science. She told The Bonfire, "I want Abby to live on forever." What a heart!
If you or someone you know is struggling with mental health, please contact the Crisis Text Line by texting HOME to 741741, call the National Alliance on Mental Illness helpline at 1-800-950-NAMI (6264), or visit the National Institute of Mental Health website.