Angelina Jolie Gives Her Strong Opinion On Afghanistan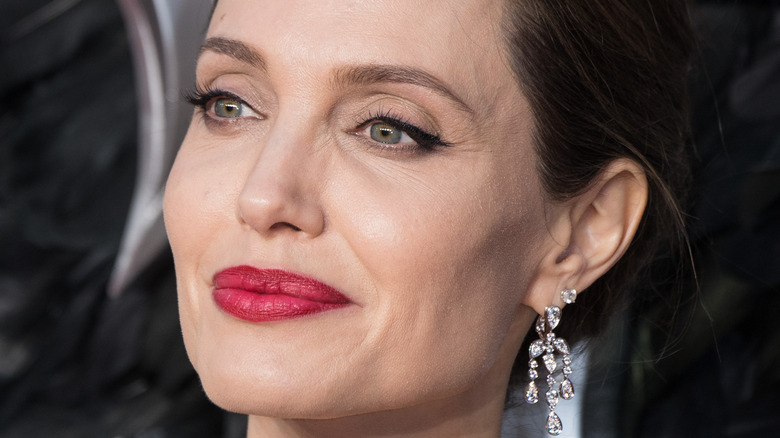 Jeff Spicer/Getty Images
When some celebs speak up on world issues, their pleas seem misinformed, tone-deaf or tokenistic. But when it comes to longtime humanitarian and UN ambassador Angelina Jolie, people — and publishers — generally take note. In her latest op-ed for Time, Jolie wrote she was "ashamed" about the way America withdrew troops from Afghanistan following 20 years of war. The actor echoed a similar sentiment during her Instagram debut on Friday, sharing how "sickening" it was to see Afghans fleeing for their lives amid the Taliban's swift takeover. "To spend so much time and money, to have blood shed and lives lost only to come to this, is a failure almost impossible to understand." The usually private Jolie garnered 4.5 million followers on Instagram in just 14 hours, per The Economic Times. For the average influencer, it's a triumph of self-promotion, but for Jolie it could mean greater human rights awareness. 
The actor explained in her first post she felt obligated to join social media after receiving an alarming letter from an Afghan girl. "Right now, the people of Afghanistan are losing their ability to communicate on social media and to express themselves freely." Unlike some other stars, it appears Jolie's Instagram won't advertise upcoming films, like her Marvel flick, "The Eternals," to be released in November. Instead, her platform will be used to amplify the voices of those who "are fighting for their basic human rights." In light of Afghanistan's devastating refugee crisis, one she bore witness to just two weeks prior to 9/11, Jolie encouraged people to confront hard truths and "look for ways to help." 
Angelina Jolie said evacuating Afghans and Americans is 'only the beginning of what we need to do'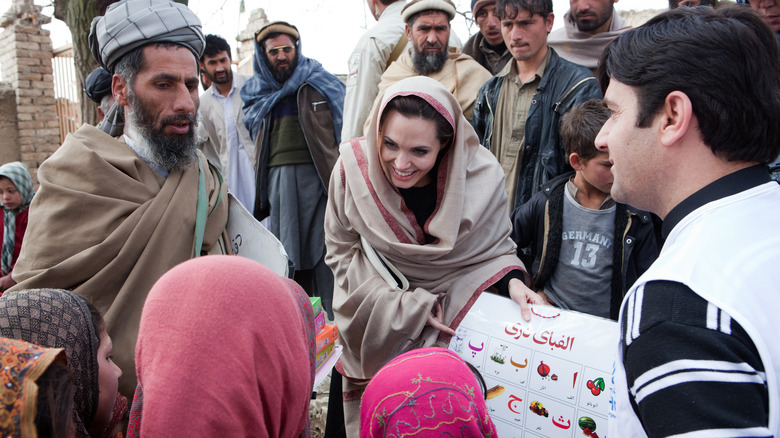 Handout/Getty Images
Angelina Jolie has slammed America's "chaotic" departure from Afghanistan in Time, as she fears for the lives of Afghan women and children. The 46-year-old described the U.S. military's departure as "appearing to cut and run" when a "safer" plan could have been established. "Whatever your views on the war in Afghanistan, we probably agree on one thing: it should not have ended this way," she began. "As an American I am ashamed by the manner of our leaving. It diminishes us. We have lost leverage to influence what now happens in Afghanistan." 
The piece, published by Time the same day she launched her Instagram, is one of more than a dozen Jolie has previously penned. Back in April 2019, she even wrote about women being the "key to peace" in Afghanistan. But, during her latest op-ed, Jolie suggested more Afghan women could suffer "physical punishments" or die with the Taliban back in control. In the last year alone, more than one hundred people had been killed in attacks targeting school girls. "I think of all the Afghan children and teenagers, now living in fear about the future. And the activists and journalists and artists who are in hiding, deleting their social media profiles and burning documents." 
Jolie also cracked down on America's evacuation promises, saying it could lead to a "new refugee crisis." "It is only the beginning of what we need to do if all the years of effort and sacrifice in Afghanistan aren't going to be wasted."