This Is How Will Smith Almost Went Broke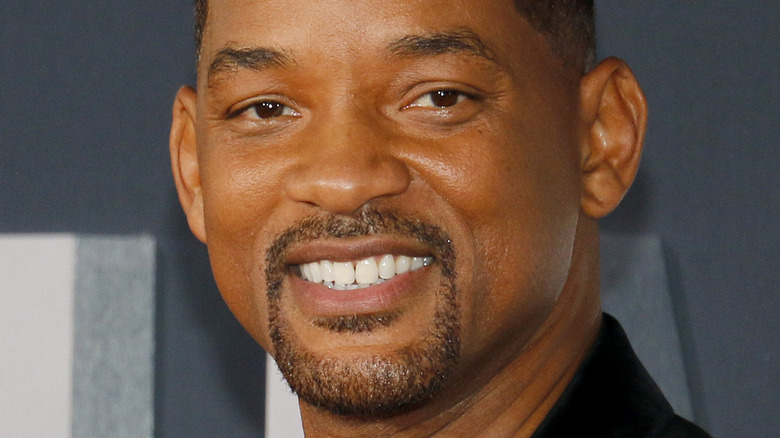 Tinseltown/Shutterstock
Will Smith may be one of the highest-paid actors these days, but he wasn't always living in luxury.
Smith landed at No. 3 on Variety's highest-paid actors of the year with a whopping $40 million payout. The actor tied with Denzel Washington, trailing behind Dwayne "The Rock" Johnson and Daniel Craig. According to Celebrity Net Worth, this is on top of his reported $350 million fortune. Smith's first claim to fame came in the music industry with his pal DJ Jazzy Jeff in the late 1980s with their hit "Parents Just Don't Understand." From there, the rapper found his talent in acting, landing perhaps his most iconic role to date as the Fresh Prince in "The Fresh Prince of Bel Air." The rapid rise to success meant some larger-than-life paychecks for Smith, which (back then) turned out to be more trouble than good for the star.
"Before I was in trouble with Uncle Phil, I was in trouble with Uncle Sam," joked Smith in his "Storytime" YouTube series as he explained how he landed his starring role on "The Fresh Prince." So what happened to the actor that almost made him broke? Read on for all the details.
Will Smith didn't pay his taxes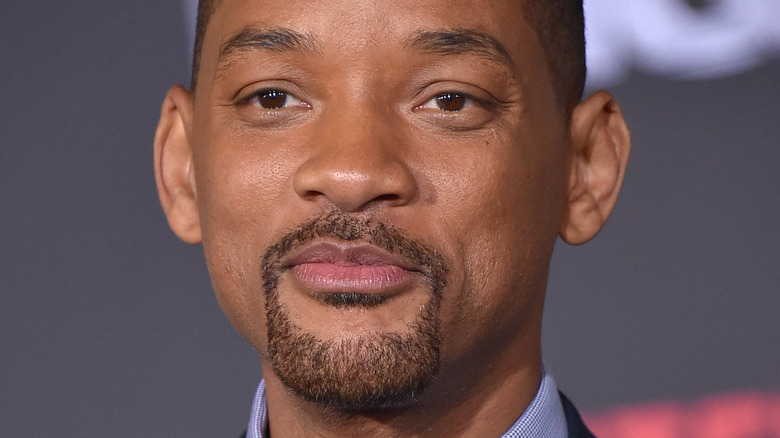 DFree/Shutterstock
Upon winning a Grammy for "Parents Just Don't Understand" in 1988 with DJ Jazzy Jeff, actor Will Smith found himself rolling in millions ... the only problem was, he spent it all.
According to Celebrity Net Worth, the actor made about $10 million thanks to his early years as a rapper, but as soon as Uncle Sam caught wind of Smith's earnings, the actor was in big trouble. Smith did what perhaps most twentysomethings do if they are lucky enough to be millionaires — and spent his fortune, leading to the actor owing the IRS $2.8 million and leaving him bankrupt, according to CNBC.
Smith's trouble with Uncle Sam began just before the actor was cast as the "Fresh Prince," which meant the first few paychecks of his hit comedy series went straight to the IRS. In fact, according to "Will Smith: A Biography," for the first two years of the show, the IRS was taking 70% of every paycheck. "There's nothing more sobering than having six cars and a mansion one day and you can't even buy gas for the cars the next," Smith once said, per the book.
Will Smith is still 'financially nervous' despite his massive success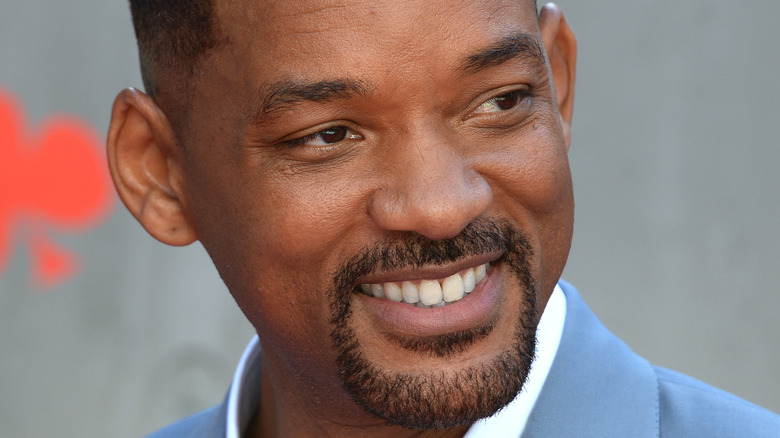 Anthony Harvey/Getty Images
The 1990s made Will Smith a household name beyond the hip-hop world. During a 2018 episode of the actor's YouTube series "StoryTime," Smith opened up about how his then-girlfriend convinced him into attending an industry party where one celebrity sighting after another led to an impromptu audition for the "Fresh Prince." For Smith, the on-the-spot new job was good news but it took time to bounce back financially. 
After blowing his millions from his music career, Smith spent the first few years as a series lead who still rode the bus. "Being famous and broke is a s*** combination," Smith said on the YouTube show (via CNBC). "Because you're still famous and people recognize you, but they recognize you while you're sitting next to them on the bus."
The experience seemed to have stuck with Smith once he gained back all his millions and then some. The star revealed to Oprah years later that despite his multi-million dollar fortune, he still felt like the young "broke" star he was in his 20s. "No matter how successful you get, it's really difficult to shake your mindset," Smith said. "I still have a poor person mentality. I can't shake it and it gets really detrimental when you can't just shake off the ideas." The star continued, "when I go to sleep at night right now I'm as financially nervous as I was 20 years ago."