The Truth About Sofia Vergara's Past Cancer Diagnosis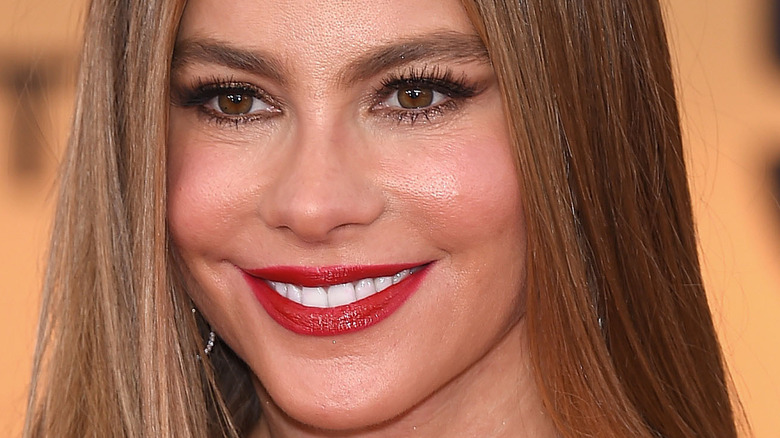 DFree/Shutterstock
Cancer impacts millions of patients and families every year, which includes some of our favorite stars. Sofia Vergara, who is most famous for her role as Gloria Delgado-Pritchett in "Modern Family," doesn't often speak out about her past cancer diagnosis. In fact, she even kept it a secret from the public for years after she was first diagnosed.
But during Stand Up To Cancer's biennial telecast in August, the Latina icon opened up about her cancer diagnosis, which she received when she was just 28 years old. "I was fortunate to have caught it early and to have the support of my doctors and most importantly, my family. I learned a lot during that time, not just about thyroid cancer but I also learned that in times of crisis, we're better together," she said, per People. Vergara hosted the event, which was produced by Reese Witherspoon and her husband, Jim Toth, alongside Anthony Anderson and Ken Jeong and his wife, Dr. Tran Ho.
Vergara further detailed her cancer journey at the telecast, giving a rare glimpse into her personal life. Here's the truth about Sofia Vergara's past cancer diagnosis.
Sofia Vergara educated herself after her cancer diagnosis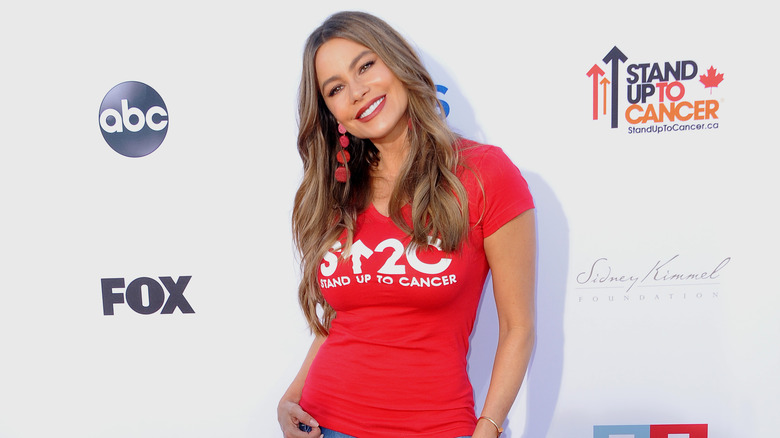 Tinseltown/Shutterstock
As host of the live Stand Up to Cancer telecast, Sofia Vergara told the story of how she was diagnosed with thyroid cancer while she was still in her 20s. "At 28 years old during a routine doctor's visit, my doctor felt a lump in my neck. They did a lot of tests and finally told me I had thyroid cancer," she explained, according to People. "When you're young and you hear that word 'cancer,' your mind goes to so many places but I tried not to panic and I decided to get educated."
Vergara previously opened up about how she tried educating herself about cancer when she was first diagnosed in a 2013 interview with WebMD. She noted that she was diagnosed in the year 2000, and she couldn't easily research cancer on Google, like she could do now if necessary. "I went to bookstores and found out everything I could about it," she said. 
Vergara had surgery to get her thyroid removed, and then was treated with radiation. These days, she follows a strict regimen to maintain her health. "I get my blood levels checked every three to six months to make sure my thyroid levels are good. And of course after cancer, every time I cough or feel something I'm a little paranoid. But I want people to know you can live a normal life with hypothyroidism," she said.
This is why Sofia Vergara kept her cancer a secret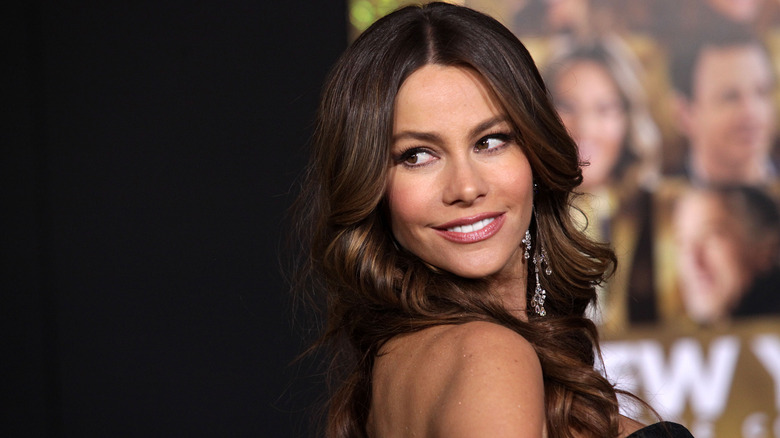 DFree/Shutterstock
Sofia Vergara speaks more frequently about her thyroid cancer diagnosis now, but for the first several years after getting the disease, she kept it quiet. In an interview with Health in 2011, she explained that she didn't want to have to deal with the extra publicity at the same time her career was taking off. "I didnt want publicity because of that. Having cancer is not fun. You dont want to deal with anything else while youre going through it," she said.
Vergara also told the outlet how overcoming cancer has changed her life. "When you go through something like this, it's hard, but you learn a lot from it," she shared. "Your priorities change. You don't sweat the small stuff. And it had a good ending."
Vergara now donates time to organizations fighting cancer, such as Stand Up to Cancer and a charity in her home country of Colombia. "Through the charity I sponsor, were [sic] building a cancer center in my hometown of Barranquilla. I visited the cancer ward of a hospital in Colombia, and parents were just sitting on the floor while their kids were being treated," she said. From cancer patient to cancer survivor, it's clear Vergara wants to help others who share her experience.