Inside Brendan Fraser's Messy Split From His Ex-Wife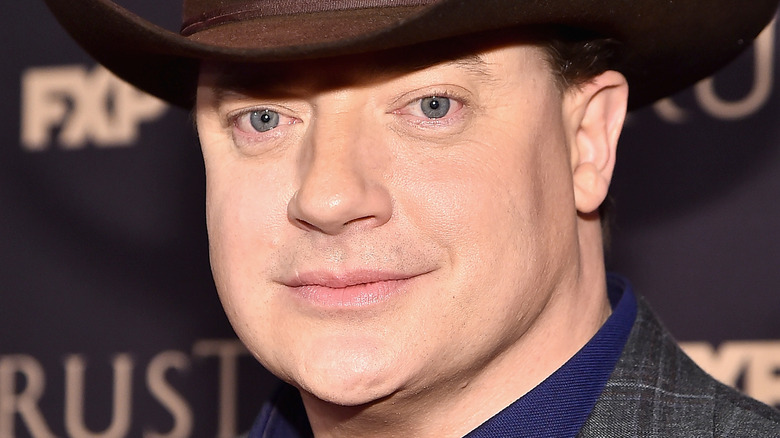 Theo Wargo/Getty Images
Brendan Fraser is best known for his roles in "Encino Man" and the "Mummy" franchise. The American-born actor was a pillar of Hollywood in the 1990s with his dazzling good looks, charming personality, and on-screen versatility. The actor, who appeared in comedies, fantasy films, and action flicks in his prime, was a reliable go-to star before quietly fading out of the limelight.
Financial woes, an alleged sexual assault experience at the hands of President of the Hollywood Foreign Press Association Philip Berk, and a bitter divorce battle eventually left Fraser depleted mentally, physically, and emotionally. With Fraser struggling to find work afterward, the embattled actor soon plunged into a deep depression.
Now, with three children and a fractured marriage, Fraser lived as recently as 2018 in the small town of Bedford, N.Y., per GQ. In his interview with the publication, he noted that his three children, Griffin, Holden, and Leland, all live with their mother Afton Smith in Greenwich, Conn. — though they are by his place "all the time." With three kids ranging from the ages of 11 to 15 and an ex-wife who lives across state lines, one has to wonder — what exactly happened between Fraser and his ex-wife? Read on to find out.
A marriage in turmoil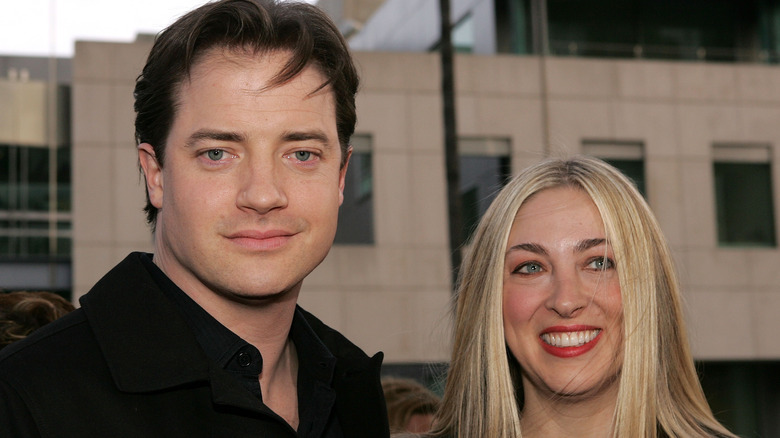 Vince Bucci/Getty Images
Brendan Fraser and Afton Smith first met at a barbecue thrown by Winona Ryder in 1993, per The Daily Mail. After a five-year relationship, the couple tied the knot in 1998 and had three children over the course of their nine-year marriage. Upon splitting in 2007, Fraser's publicist noted that they "continue to maintain a close and caring friendship" (via Fox News), though the following years proved otherwise.
While it was unknown what led to Fraser and Smith's split in the first place due to the highly private nature of their relationship, we do know that the divorce became a bitter financial battle between the two — with Smith demanding $900,000 in alimony and child support for their three children, as they were all underage at the time of the divorce. With such a high amount being demanded from his ex-wife, Fraser was left "broke" (per the Huffington Post) and unable to fulfill payment obligations.
The trouble didn't end there for Fraser, however. Smith claimed that Fraser was hiding nearly $9 million in new film contracts upon settling their divorce in February 2009, to which Fraser countered, claiming that he was set to earn $0 that year due to a lack of incoming movie deals at the time, according to the New York Post. So did the financial woes end at that point? Read on to see.
Financial recovery awaits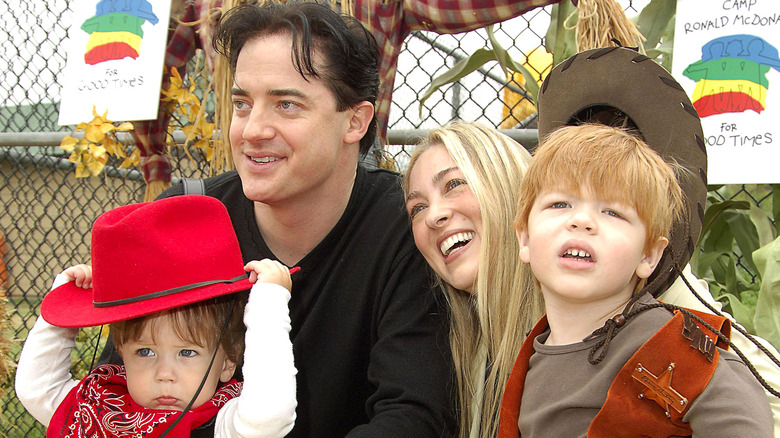 Everett Collection/Shutterstock
Brendan Fraser initially filed the request to reduce his alimony in 2013 after sustaining a back injury, which he received after attempting to move a fallen tree from his home after Hurricane Sandy. As a result, the actor faced a potential decrease in income following months of physical rehabilitation and operating under the advice of not performing his own stunts. The result of this legal back-and-forth has never been revealed to the public, however.
Though it is unknown if Fraser was ever able to receive a cut in alimony, it is known that he was ordered to pay $50,000 a month in alimony "until the death of either party, the remarriage of the Wife, or [until] January 31, 2019" (per FindLaw) — meaning that as of this writing, Fraser is currently freed from alimony payments after 10 years of financial hardship.
Today, Fraser has fortunately rebounded professionally with several roles in the pipeline, including "Brothers" and "Killers of the Flower Moon" according to his IMDb page. Most notably, Fraser currently voices Cliff Steele/Robotman in DC's "Doom Patrol."