Sarah Michelle Gellar Talks Quality Time With Her Kids In The Kitchen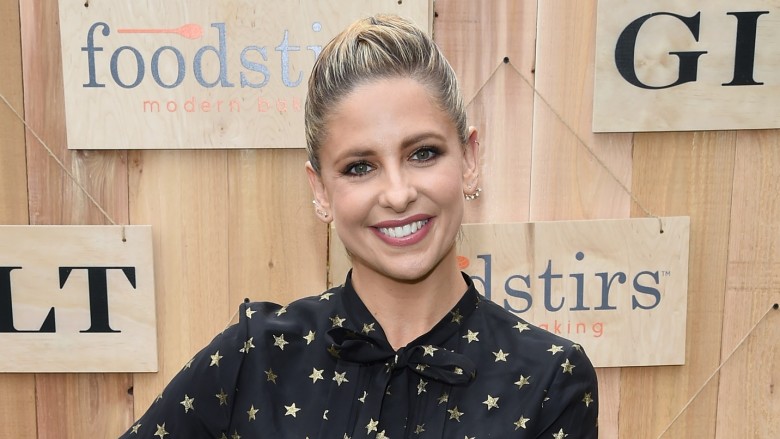 Former Buffy the Vampire Slayer (1996-2003) star Sarah Michelle Gellar has traded in her stakes for cupcakes, and, with the release of her cookbook Stirring Up Fun With Food, she's opening up about spending time in the kitchen with her children.
"I find that in the car on the way home from school, I often get one-word answers when I ask about their day," Gellar, who has two children with husband Freddie Prinze Jr., 41, told Good Housekeeping. "But when we're cooking, I get in-depth stories."
As someone who embraces little messes in the kitchen, Gellar explains that getting children involved in cooking helps them to not only bond with their parents but to also develop important skills–all while having fun.
"Ask them what they want to make," the Scooby-Doo (2002) actress advises. "You're more likely to have a successful experience when they're invested from the start. Then get them involved in the process...They won't even realize they're developing better motor skills or working the fundamentals of math, science and language."
Getting children in the kitchen has been a mission of Gellar's for a while. The 39-year-old founded Foodstirs in 2015. The company, a subscription-based business, delivers organic DIY baking kits to families.
Regarding how her children influenced her decision to found Foodstirs, Gellar told InStyle, "I'm always looking for activities I can do with my kids that are creative and educational. We lead busy lives, and when I'm with them, I really want us all to get the most out of the experience."
Sounds like Gellar is accomplishing just that.
Stirring Up Fun With Food is scheduled for release on April 4, 2017.