​Rachel Lindsay Starts Filming 'The Bachelorette'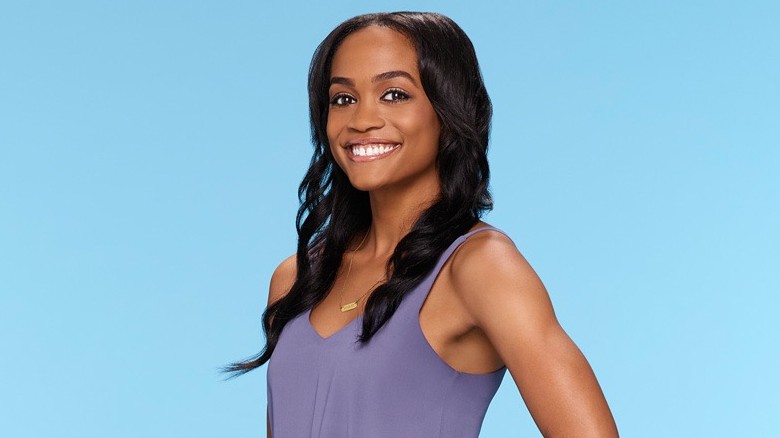 Instagram
Rachel Lindsay might have met her future husband last night – not bad for a Thursday.
After meeting four of her suitors super early during the After the Final Rose ceremony, Lindsay took her first step towards finding love on March 16 with the filming of the infamous limo arrivals.
The show's executive producer Mike Fleiss threw Bachelor Nation a bone rose, by live-tweeting night one of filming and sharing a few behind-the-scenes pictures. One of the photos showed the Dallas-based lawyer standing in front of the Bachelor(ette) Mansion in a sleeveless, white, full-length gown – an outfit choice that might come as a slight surprise for some Bachelorette fans. While the reigning Bachelorette traditionally opts for a dress on night one, no questions asked, Lindsay was a bit more hesitant about her ensemble for the big night.
"I'm so not traditional," she told People ."I prefer to not wear a dress and wear a tuxedo. But I'm going to have to wear a dress. It's traditional. But if I wore a tuxedo, no shirt underneath, just sexy and classy — if you see me in a typical dress, know I'm wearing that tux in spirit."
Overall, the night seemed to go pretty smoothly. Fleiss even went so far as to predict that Lindsay would be "one of the Top 3 Bachelorettes of all time".
We are still waiting for ABC to release the contestant photos and bios, but until then we have a behind the scenes snap of some of the potential suitors to tide us over – and it appears to be a pretty diverse group.
Lindsay's historic turn as The Bachelorette will premiere on Monday, May 22 at 8 p.m. on ABC.