Meghan Markle Ready To Quit Acting And Become A Royal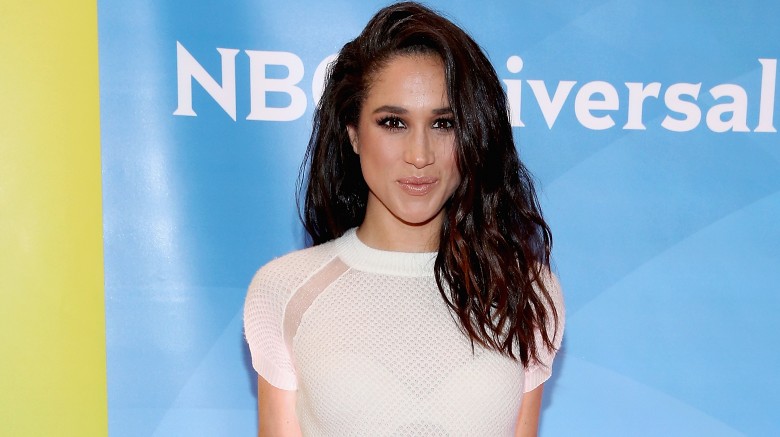 Getty Images
Meghan Markle is ready to leave the small and silver screens behind in favor of a more philanthropic (and perhaps regal) life.
A source told E! News that Markle is "ready to be done with Suits...[and with] acting in general. Even before Harry, she was starting to think about transitioning out of acting. She wants to focus on other worldly endeavors she is passionate about, like her philanthropy."
The insider also revealed that Markle hasn't been quite as visible around Toronto, where the USA Network series films.
"[She is] just keeping a super low profile right now," the source said. "Meghan is the darling of Toronto. Locals love her so much and she really engaged herself into the community when she moved here for Suits years ago. The city basically adopted her and she fit right in. She's just not as accessible now but she's always been so kind and genuinely so sweet to people around town."
Unfortunately, not everyone is a fan of Markle. The actress' own half-sister, Samantha Grant, slammed her on Twitter after Markle penned a moving essay for Time magazine, in which she raised awareness of the lack of resources for menstruating girls and young women in India and other impoverished nations.
Grant tweeted (via Express), "But what did she donate to them to make real change come about? Money for toilets, maxi pads, or just a photo op?" She also posted a link to a story about Markle carrying the torch that Prince Harry's mother, Princess Diana, left behind, then commented, "Not possible when she ignores a sister in a wheelchair because it is an embarrassment to her. Diana would scoff at Meg." When fellow Twitter users accused Grant of being jealous of Markle, she snapped, "Actually no...I've always been supportive of her but I can't support the illusion and lies. Enough of the illusions, she's the one with the hardened heart."
Grant previously claimed Markle was a "social climber."
It's not just Markle's own sister who doesn't necessarily think she's all that: Kate Middleton's sister, Pippa, reportedly didn't invite Markle to her wedding for fear that Prince Harry's lady would upstage her, similarly to how Markle garnered a ton of attention for attending Harry's bestie's wedding recently.
A Pippa pal told The Daily Mail, "She saw how all eyes were on Meghan rather than Lara last week. The situation was also stressful for Harry. Pippa and her mother Carole wonder whether Meghan's presence could cause a great deal of unnecessary chaos."
Still, don't think Prince Harry pays any mind to the haters. A source told The Sun in February 2017, "They've taken things to the next level. They're practically living together. She cooks for him, he pops out to the gym and they're just enjoying hanging out. Meg has always enjoyed spending time in London, but she's really putting down roots."
The source added, "I can see them engaged by spring. I know that sounds a bit crazily soon, but he's head over heels and they can't bear to be apart.She's said she's ready to give up acting and move to London. He wants to start a family and so does she."