Zayn Malik Opens Up About Eating Disorder And Gigi Hadid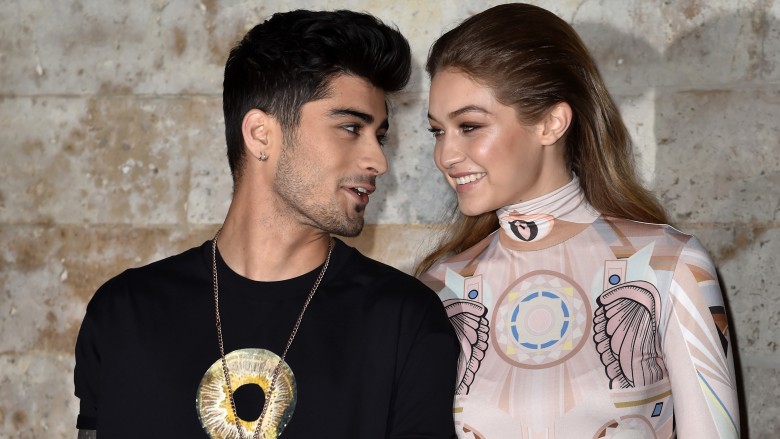 Getty Images
Zayn Malik is opening up about his struggles with anxiety and an eating disorder—and also gushing about his love for girlfriend Gigi Hadid.
Malik, 24, told The Sunday Times Style that his eating disorder was largely tied to his time in One Direction.
"It was a control thing. Every area of my life was so regimented and controlled, it was the one area where I could say, 'No, I'm not eating that,'" he said. "Once I got over the control, the eating just came back into place, super naturally. Not supernaturally! Just really naturally. I came back to the UK and spent some time with my mum and got some TLC, and she cooked me food and I got back in touch, mentally, with a lot of the things I'd lost."
"I now have no problem with anxiety," Malik explained. "It was something I was dealing with in the band."
Malik also was happy to reveal his struggles, as he first did in his memoir Zayn last fall, if it helps others.
"People saw strength in that, and they didn't seem to expect it from a guy, but they expect it from a female, which to me is crazy," he said. "We're all human. People are often afraid to admit difficulties, but I don't believe that there should be a struggle with anything that's the truth."
Malik also revealed in his interview that Hadid, 21, has been living with him in his Bel Air, Calif., home since last year, and that she's hung out with his family across the pond.
"I've never took her to [my hometown] Bradford, not yet," he said. "She's met my family in London a few times, though."
The singer visited Hadid during Paris Fashion Week, though his presence wasn't as much of a surprise as he'd hoped it to be.
He told The Times, "She didn't know I was coming. I went up to the suite to knock on the door...But my number had changed to European on her phone, so it wasn't much of a surprise in the end. She played along with it, though ... It's been amazing spending time here with my girlfriend."
He also admitted that they have some cute nicknames for one another: "I call her Gee, she calls me Zee," he said. "There's some other nicknames too, but I'll keep those private." Cute!