Neil Patrick Harris Shares Children's St. Patrick's Day Attempts To Capture A Leprechaun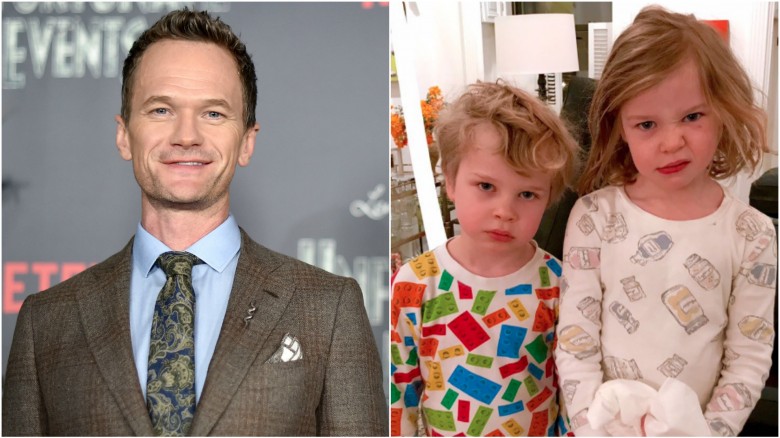 Neil Patrick Harris and husband David Burtka take the holidays seriously–even if it's a little frustrating for their twins, Harper and Gideon.
Harris, 43, shared a video to Instagram the night before St. Patrick's Day, detailing the family's preparations. While most families are content with simply dressing in green, the Harris-Burtka clan set some high goals for themselves: They wanted to catch a leprechaun.
Harris' son and daughter decided to avoid setting a trap this year and instead opt to lure a leprechaun into their home with a wealth of goodies, including gold, potatoes, mushrooms, and flowers–not to mention whiskey and beer.
The pair of 6-year-olds also filmed a video just for the leprechaun, explaining how well they'd treat the leprechaun if he or she decided to stay.
"We're going to make you a bed and make you have room service and you're going to have potatoes and mushrooms and beer every day if you want," Harper, donning festive green glasses with her brother, promised.
"And whiskey," Gideon added.
Unfortunately for the youngsters, the leprechaun who visited their home was not interested in sticking around. Instead, the tiny devil vandalized their house, toilet-papering their dining room and stacking chairs in the corner of the room.
"What the flip?!? The Leprechauns trashed our house," Harris captioned a series of photos on Instagram, capturing the destruction. "Gideon and Harper were far from pleased by all this Irish mischief. Toilet paper everywhere. Cushions upended. Dining room chairs in a pile. iPad taped to the chandelier. Whiskey drank."
That pesky leprechaun even wrote out a response (in potatoes!) to the children's wish for him to live with them: "Never!"
Well, there's always next year, kids.