Ellen DeGeneres Blames Wine For Trip To Hospital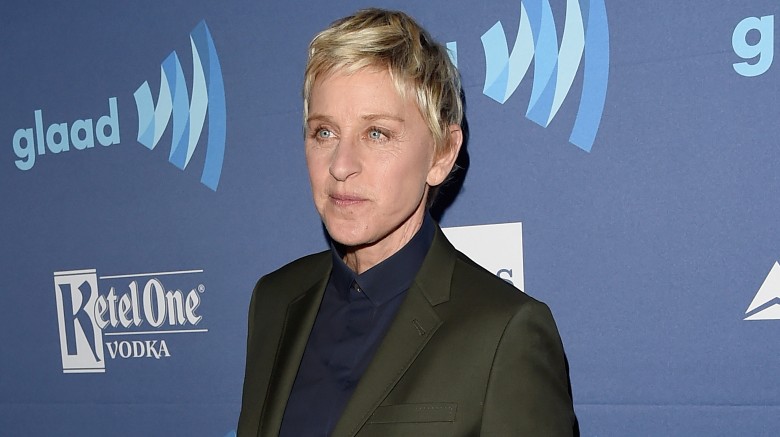 Getty Images
Ellen DeGeneres visited the UCLA Medical Center after a night of drinking just a little too much wine.
Before she brought out guest Claire Danes, the daytime talk show host showed her audience her bandaged ring finger during her March 21, 2017 episode.
"I broke my finger. I know what you're thinking: 'How can you host a show without the tip of my ring finger?' I am not gonna let this thing beat me. I am not," DeGeneres, 59, joked, launching into the story of how she hurt herself.
"So, you know how in gymnastics when you do a one-handed cartwheel and you have to spread the weight evenly between all your fingers?" DeGeneres, whom actress Kristen Bell has recently blamed for her marital issues, explained, "Well, I had two glasses of wine and fell into a door."
The Ellen DeGeneres Show (2003-) host went on to explain, "The dogs were so excited to see us and I caught the lip of the top step. I was a foot away from the door and I fell into the door and it did something to my finger, I knew something was wrong."
She showed her audience a photo of her finger from that night and, while it's not bloody or bruised, it's clearly not the shape it's supposed to be.
So DeGeneres' wife Portia de Rossi, 44, drove her to the hospital. "When I got there, of course, the receptionist had so many things for me to sign: a picture for her nephew, a T-shirt for her," DeGeneres quipped, thanking the staff, especially her nurse Tammy, for their help and sharing an x-ray of her injured finger.
Turns out the Finding Dory (2016) star didn't actually break her finger, but she did dislocate it. She then explained to her viewers that the hospital staff had to snap her finger back into place.
"Before they did it, I was in incredible pain and Tammy said, 'Do you want a shot?' And I said, 'No, I had two glasses of wine—that's what got me into this mess in the first place, Tammy,'" DeGeneres laughed. "She meant a shot to numb my finger. She said, 'You're gonna feel a little prick.' This is a daytime show—you make up your own joke there."
But luckily, DeGeneres was able to make it through–but not before, she said, inventing a few new curse words. And really, who could blame her?
Watch more clips from the episode here.