Jennifer Lopez On Ex-Husband Marc Anthony: We're Best Friends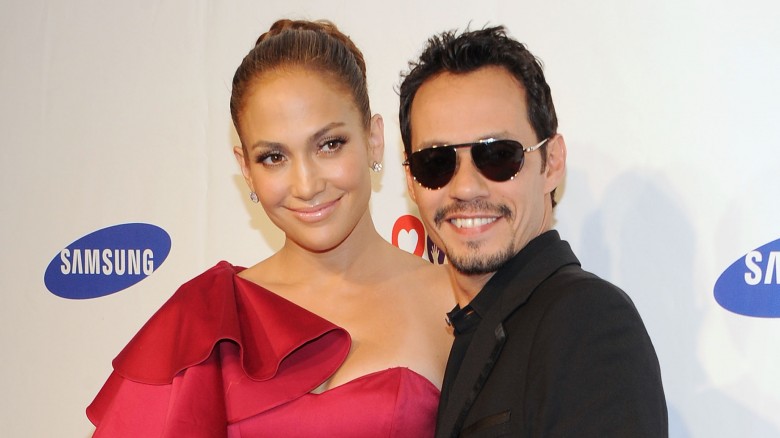 Getty Images
Who says exes can't be friends?
Jennifer Lopez visited Live With Kelly on March 20, 2017 and opened up about her relationship with ex-husband Marc Anthony.
"You know, I got to tell you, you and Marc Anthony have this, like, not-together-couple thing down pat, like, down," host Kelly Ripa told Lopez, after sharing photos of the pair and their twins Max and Emme with viewers.
"We are like best friends," the "Ain't Your Mama" singer, 47, confirmed.
But Lopez's relationship with her former flame isn't strictly for the benefit of their children. The two, who separated in 2011 and finalized their divorce in 2014, have begun working together professionally once again.
"We are making an album now," Lopez said, clarifying, "Actually, he's helping me make my Spanish album. At first I was like, we're good with the kids, but if we start working together, are we going to start going at each other again? But it's been awesome. Honestly, I think it's even helped our relationship and it's made things even better."
In Nov. 2016, the two shared a kiss onstage at the Latin Grammys after Lopez gave Anthony, 48, the award for Latin Recording Academy's Person of the Year. However, their sweet smooch was nothing to get too excited over. According to Lopez's BFF Leah Remini, it was just a quick kiss between friends.
When asked if she'd ever re-marry Anthony, Lopez responded to Ripa with an "Oh no!"
While Anthony finalized his divorce from Shannon De Lima in Feb. 2017, Lopez has been busy dating. The Maid in Manhattan (2002) actress was linked to Drake just a few months ago but has since reportedly been dating former Yankees player Alex Rodriguez.