Tish Cyrus Wants To Help Plan Miley's Wedding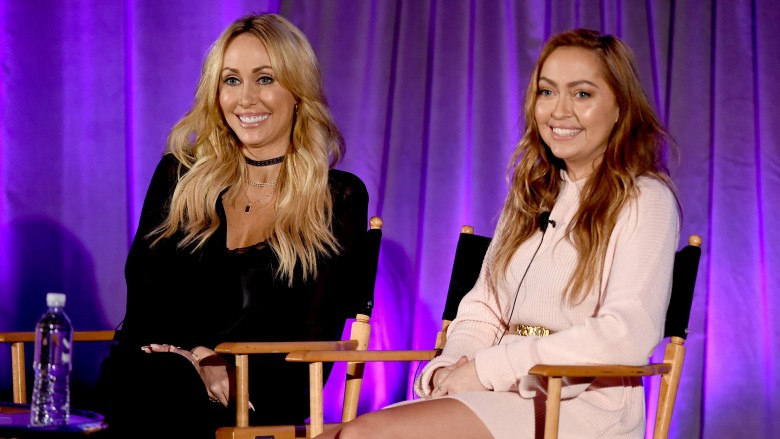 Getty Images
Remember those Miley Cyrus and Liam Hemsworth wedding rumors that took over the internet last week?
Well, Cyrus' mother, Tish, and sister, Brandi, recently weighed in on dad Billy Ray's well-intentioned social media faux pas, in which he posted a photo on Instagram of a smiling Miley in a white top and included the quasi-cryptic caption, "I'm so happy...you are happy @mileycyrus."
The familial interior designers, who are set to compete on their new home makeover show Cyrus vs. Cyrus: Design and Conquer, confirmed to Entertainment Tonight what many sources insisted last week: No, Miley and Liam are not yet married.
The two candidly laughed off the entire misunderstanding, with Tish joking, "I looked at the picture, and I'm like, Brandi was like, 'Why was everybody thinking that?!'"
Brandi added, "I was like, 'In that top?! What are you, crazy?'...She would have had some fabulous wedding dress, not just like frilly top she was wearing in a photo."
As far as the high-profile couple's current wedding plans are concerned, Tish hinted that she would be more than happy to help. "Whether I would have done the show or not, I would have always been working on [Miley's] house or her wedding...or whatever it may be, for all my kids." She added, "I'm definitely, I'm in there, my kids are everything to me, you know, so no matter what they do I'm there."
And the unconditional support seems to be mutual throughout the entire Cyrus clan, as Tish continued, "It's my passion, and it's funny cause even Miley said this morning, she goes, 'Mama I'm so excited for you because you've given us an outlet to show the world our art, our music and our things and now you're getting to do that for yourself.'"
Just don't expect Miley or Billy Ray to take sides between Tish and Brandi once their Bravo show premieres on May 25, 2017, as Tish expressed, "They're just both supportive of both of us. Like it's so hard for them to say they like one or the other."