Kim Kardashian Still Processing Aftermath Of Paris Robbery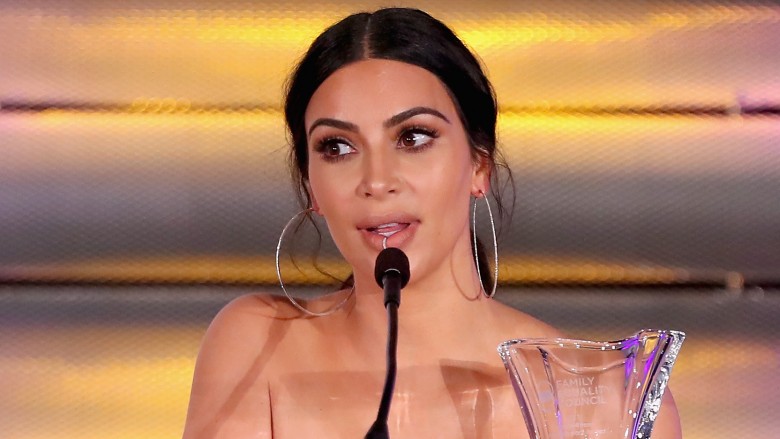 Getty Images
Kim Kardashian West recounted her terrifying October 2016 robbery during the March 19, 2017 episode of Keeping Up With The Kardashians, and revealed that she and her family have made sweeping changes to their lifestyles since the incident.
"I don't want to cry in front of the kids. Or let them think anything's wrong," she said in the episode (via Entertainment Tonight). "I think it might scare them if they start seeing more security."
Mom Kris Jenner chimed in, "It's been the most devastating thing to have one of your children fear for their life, thinking at any moment they were gonna die, when they have two small children ... For the rest of us, the thought of losing Kim is emotionally scarring, and hard to overcome."
Kardashian revealed, "Normally, we don't have security stand outside of our doors. Our life is just gonna have to change." Jenner agreed, noting, "Everybody has to be armed."
Kanye West told Kardashian, "If anything had really happened to you, I wouldn't have stopped until they were dead."
Jenner also told Kardashian in the episode, "What I'm worried about is, you're in shock and you don't want to get to place where you have post-traumatic stress syndrome. I think you should talk to somebody."
Though Kardashian insisted she was fine, just drained, sources told People that Jenner's assessment may not be far off from what ended up happening—and in a preview of an episode airing March 26, 2017, Kardashian revealed that she can't sleep without four security guards.
"Kim has come a long way from the robbery but that said, it's a daily struggle to move past it and she probably never will be past it entirely," an insider told People. Still, there were some benefits, the insider insisted. "While she would never wish the experience on anyone, it put things into better perspective for her—what really matters and that family comes first."
"To have the Kanye situation happen right after was just the worst timing," the source admitted. "She wasn't emotionally equipped to handle that at the time and it strained their relationship and put a ton of stress and anxiety back into her life. They've worked through a lot of that and have gotten even closer. It was hard to relive it for the show but in a way it ended up being cathartic and helped her work through and process it even more."
A second source revealed, "She very much likes her new normal. She knows that if the robbery never happened, these changes wouldn't have happened either. She is taking the horrific experience and focusing on the good aftermath. Before the robbery, Kim was often stressed out about her family/work balance. She many times felt that work overtook and she often missed her kids. This all changed after the robbery. Now, Kim very much enjoys being a mom first. Work comes second. She loves being at home with her kids and is much happier."