David Cross Shares First Photo Of Child With Amber Tamblyn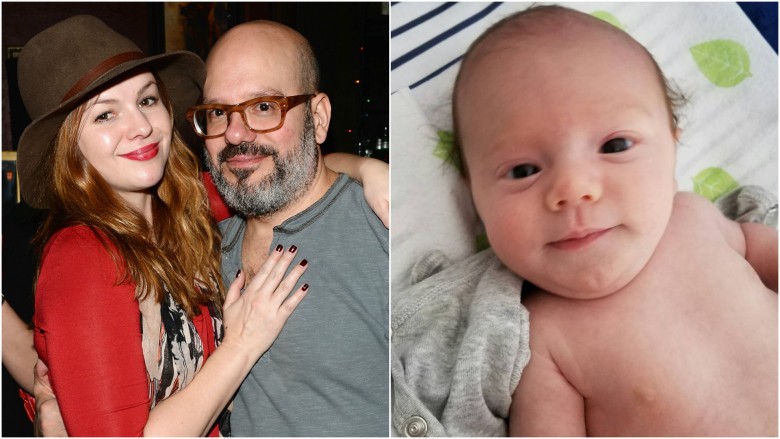 Getty Images
Comedian David Cross shared a photo of his sweet baby girl on Instagram on March 22, 2017.
While this isn't the first picture of his daughter Marlow that he or wife Amber Tamblyn, 33, have shared, it is the first solo frontward-facing shot we've seen.
"Somehow my wife gave birth to a 55-year-old furrier from Crown Heights [Brooklyn]. I'm investigating," the Arrested Development (2003-2006, 2013-) actor, 52, wrote.
Tamblyn reposted her husband's photo, noting her daughter's short hairs on the sides of her head and adding: "My daughter is growing her payos out nicely. Good morning, world! Marlow loves you!"
After her birth, Tamblyn shared a video of their daughter's tiny wriggling foot, jokingly writing, "David and I are proud to announce the birth of our daughter, Dauphinoise Petunia Brittany Scheherazade Von Funkinstein Mustard Witch RBG Cross Tamblyn-Bey jr. #TheFutureIsFemale."
A few weeks later, Cross posted a photo of Tamblyn holding a bundled-up Marlow.
The couple, who married in 2012, welcomed Marlow's arrival in late Feb. 2017 but remained relatively quiet about details of her birth. They only just revealed her real name in March 2017, posting a photo of a letter from Hillary Clinton addressed to their daughter. The Sisterhood of the Traveling Pants (2005) actress had notably campaigned for Clinton's 2016 presidential election.
Hopefully, we'll get more shots of the happy family soon.