Ashley Olsen And Boyfriend Richard Sachs Have Called It Quits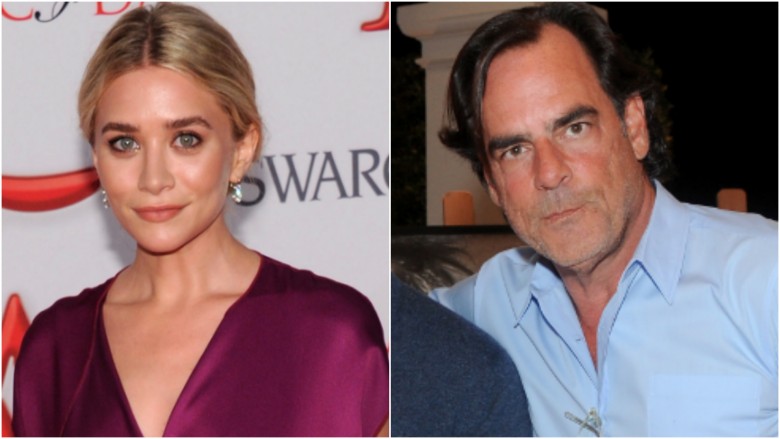 Getty Images
Ashley Olsen and Richard Sachs are reportedly no longer an item.
"Ashley and Richard broke up," a source close to the former Full House (1987-95) star told Us Weekly. "She wants to focus on her clothing line right now. They're still friends and hang out."
The two were first spotted together in Oct. 2016 and were caught kissing at a Knicks game a month later on a double date with Ashley's twin sister Mary-Kate and her husband Olivier Sarkozy. After relocating to a party, Ashley, 30, and Sachs, 58, were seen getting flirty. An eyewitness told Us Weekly, "Richard had his arms all over Ashley, kissing and [stroking] her hair. She was laughing and giggling."
Like her sister and Sarkozy, Ashley and Sachs had a significant age gap between them, as the fashion designer is 28 years the financier's junior. But that's not the only older man that Ashley's been linked to. Before dating Sarkozy, Ashley dated painter George Condo, Moneyball (2011) director Bennett Miller, and businessman David Schulte.
The Olsen twins brought their S.O.'s to a friend's wedding in Mangawhai, New Zealand in late Feb. 2017. The sisters acted as bridesmaids, wearing long black gowns and carrying a white parasol and bouquet of flowers as they walked together in the ceremony.
While Ashley may have ended her relationship, Mary-Kate's gotten even more serious in her own. According to reports, she's ready to start having children.