Selena Gomez Opens Up About Bullying And Social Media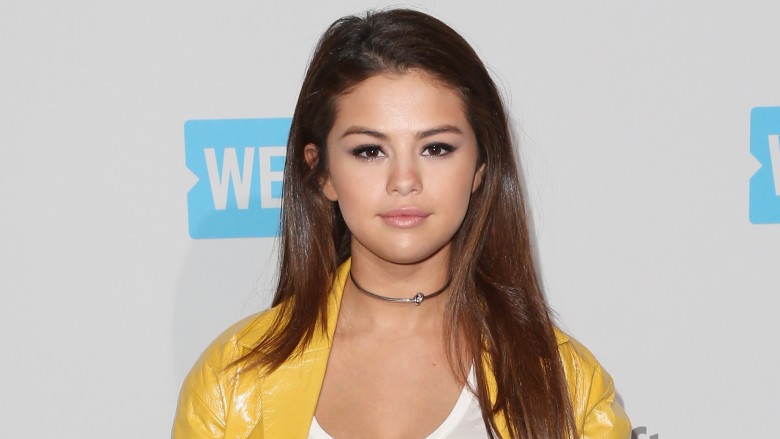 Getty Images
Selena Gomez just got real.
The 24-year-old actress and singer spoke with the New York Times about her latest project: producing the Netflix original series Thirteen Reasons Why (2017). The show, which is based on a best-selling YA book by author Jay Asher, revolves around the suicide of a young girl, who had recorded cassette tapes blaming 13 people for why she killed herself.
Gomez, who is an executive producer for the series–along with her mother Mandy Teefey–explained to the newspaper why Asher agreed to give her and her mother the rights to the story. "I think he understood that I knew what it meant to be bullied. I went to the biggest high school in the world, which is the Disney Channel," the former Wizards of Waverly Place (2007-12) star explained.
"And my mom had a lot of history dealing with [bullying]. I heard her stories growing up. She's very open about it," Gomez continued.
Teefey, who had Gomez when she was 16-years-old, elaborated on her own personal experiences being bullied as a young woman: "When I was growing up, I was always bullied because I was the outsider, the weird girl with the purple hair and combat boots. Then I was a teen mom. You get really judged. I had counselors telling me how I'd ruined my life, [Selena's] life and how I ruined the father's life, even though he participated."
Gomez, who spent time in a treatment center in Sept. 2016, also touched upon the effect that social media has on her life. While many of us only interact with people we know in real life on our Twitter or Instagram accounts, Gomez deals with millions of fans–some of whom don't always have the nicest things to say.
"You can't avoid it sometimes," Gomez said, regarding the negative comments she receives on Instagram, where she boasts 114 million followers. "I delete the app from my phone at least once a week."
"You fixate on the [negative] ones," she went on. "They're not like, 'You're ugly.' It's like they want to cut to your soul. Imagine all the insecurities that you already feel about yourself and having someone write a paragraph pointing out every little thing–even if it's just physical."
Sounds rough. Hopefully after her time in rehab, the "Kill Em With Kindness" singer is better equipped to deal with the pitfalls of fame.
Thirteen Reasons Why premieres on Netflix on March 31, 2017.