Amy Schumer Drops Out Of Live-Action Barbie Movie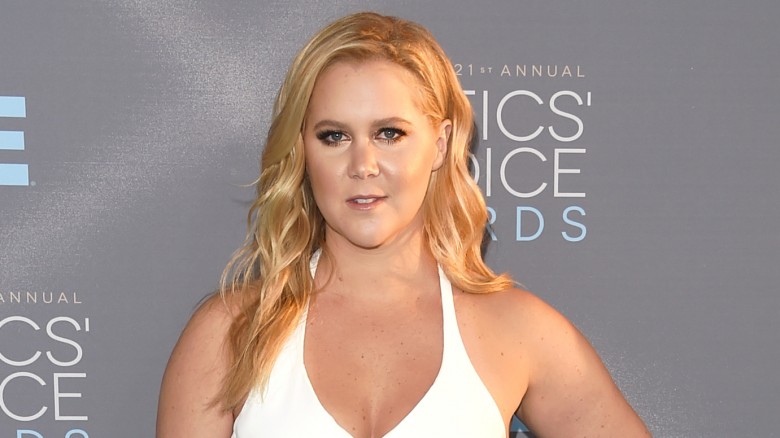 Getty Images
Say it isn't so!
Amy Schumer
is no longer involved in the upcoming live-action Barbie movie. The comedian released a statement (via
E! News
) regarding the change of plans. "Sadly, I'm no longer able to commit to Barbie due to scheduling conflicts," Schumer, 35, said. "The film has so much promise, and Sony and Mattel have been great partners. I'm bummed, but look forward to seeing Barbie on the big screen."
A spokesperson for Sony confirmed Schumer's withdrawal from the film. "We respect and support Amy's decision," their statement read. "We look forward to bringing Barbie to the world and sharing updates on casting and filmmakers soon."
Luckily, there don't seem to be any hurt feelings on either end.
We first learned that Schumer was attached to the role in Dec. 2016.
Deadline
reported that Schumer was in talks to play a character living in Barbieland. But eventually she'd be kicked out of the world of dolls for not being perfect enough, causing her to pursue adventures in the real world.
While many fans were no-doubt excited to see Schumer take on the role, others were apparently offended that Schumer (who
proudly shared
that she was 160 pounds at the 2015 Glamour U.K. Women of the Year ceremony) would play stick-thin Barbie. After receiving hate online, Schumer
hit back
at the internet "trolls," sharing a photo of herself in a bathing suit and writing, "Very very honored to be nominated for 2 Grammys and to be considered to play an important and evolving icon. Is it fat shaming if you know you're not fat and have zero shame in your game? I don't think so."
"Thanks to everyone for the kind words and support and again my deepest sympathy goes out to the trolls who are in more pain than we will ever understand. I want to thank them for making it so evident that I am a great choice," the Trainwreck (2015) actress continued. "It's that kind of response that let's you know something's wrong with our culture and we all need to work together to change it. Anyone who has ever been bullied or felt bad about yourself I am out there fighting for you, for us."
No news yet as to who will replace Schumer as Barbie. Honestly, we just can't imagine anyone else better for the role.