Emma Roberts Starts Online Book Club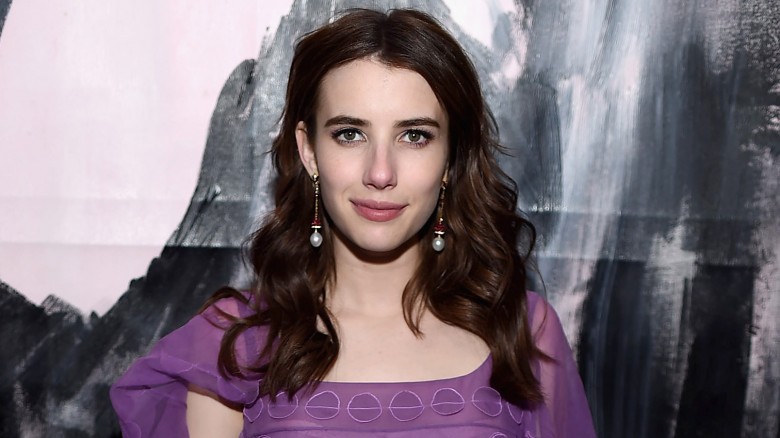 Getty Images
If you've ever seen Emma Roberts' Instagram posts, you know that the girl's seriously into reading.
Luckily for fans of the Scream Queens (2015-) star–or even just fans of literature–Roberts has teamed up with BFF Karah Preiss to start the online book club Belletrist.
Roberts, 26, announced the good news on Instagram on March 22, 2017. Posting a black and white photo of herself reading a book, she writes, "Good morning. I'm so excited to finally share @belletrist with you!"
"You guys know I love to read," she continued. "I'm constantly posting what I'm reading and wanting to know what you're reading! So @kpreiss and I thought why not start a #bookclub where we can all read and discuss together in one place?"
"More surprises to come...," Roberts teased.
The club's first pick was announced on March 23, 2017. The book? South and West: From a Notebook by Joan Didion.
An interview with Didion and an essay by Roberts regarding the author's impact on her life have been posted to the Belletrist website.
Roberts, who's engaged to American Horror Story (2011-) actor Evan Peters, chatted with Entertainment Weekly about her new venture, explaining how exactly the new book club came to be.
"Basically, five years ago, my best friend Karah Preiss and I wanted to start a book club, but we weren't really sure what we wanted it to be. It just kind of got put on the back burner," Roberts said. "And then I started organically posting what I'm reading on Instagram, because that's such a big part of my life, and it's what I share with people. I was realizing it was starting so many conversations, and so many people were tagging me, and people were telling me about the books that they were writing, and their favorite books. And so many scripts I read are based on books, so it's really a huge part of my life."
The We're the Millers (2013) actress continued, "It's just this labor of love from my best friend and me, and we took it to some people and we were like, 'This is what we want to do,' and they were behind it."
Roberts isn't the only celebrity to start a book club. Emma Watson notably started a feminist book club called Our Shared Shelf in Nov. 2016, and Legally Blonde (2001) actress Reese Witherspoon began her own Instagram-centric book club, which currently boasts over 22,000 followers.
Roberts and Preiss will share one book with their fellow readers each month. Can't wait to see their next big pick!