Jodie Sweetin Granted Restraining Order Against Former Fiancé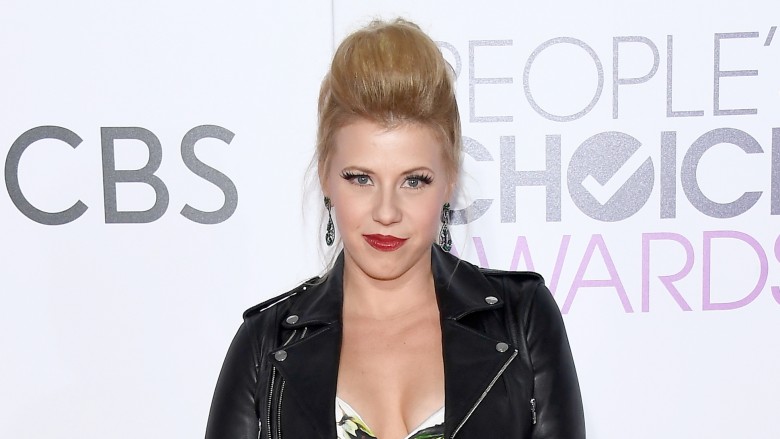 Getty Images
Poor Stephanie Tanner.
Things are not looking good for Fuller House (2016-) star Jodie Sweetin. In March 2017, Sweetin, 35, got into a major fight with her then-fiancé Justin Hodak, during which the actress ended the relationship. As Nicki Swift reported, Sweetin called 911 after Hodak left their home, threatening to kill himself. Cops arrived and found that Hodak, a felon, was in possession of a firearm. Since it's illegal for a felon to own a gun, the police arrested him as soon as he arrived back home–though he was bailed out of jail soon after.
But unfortunately, that's just the start of the current nightmare that Sweetin's experiencing.
People magazine reported that Sweetin, who became engaged to Hodak in Jan. 2016, filed for a temporary restraining order against her former love–one day before representatives for the actress publicly announced her breakup. The court documents grant Sweetin protection against Hodak, as well as protection for her two daughters, her mother, her father, and her assistant. Hodak must also stay at least 100 yards away from Sweetin, her home, her workplace, her children's school, and her car. Additionally, he is not to try to make contact with Sweetin.
Court documents obtained by People also allege that police arrived at Sweetin's home after Hodak claimed that "he was going to take a 9 millimeter pistol with him, and use it to kill himself." According to these same papers, Hodak has a history of drug abuse but had been sober in recent years. The night of their fight, however, Hodak had apparently been taking steroids and testosterone supplements, which he also reportedly mixed with alcohol and marijuana.
During the incident, Hodak, who, according to Radar Online, previously served 9 months in a Calif. prison for "drug and stolen property charges," also pulled down a seven-foot bookcase, effectively trapping Sweetin in a room, before leaving the house with a weapon.
The papers also highlight Hodak's more recent behavior, stating, "in the day between his departure from the house and his being served with the Emergency Protective Order, he made at least 87 phone calls to Sweetin's cell phone. He threatened to sell potentially embarrassing pictures of Sweetin that he has on his phone."
And while you'd think that the situation couldn't get any worse...it does.
According to E! News, Hodak's already been arrested for violating the restraining order after driving past Sweetin's home. He's scheduled to appear in court on April 21, 2017.