Olivia Newton-John Hints At A Possible Grease Reunion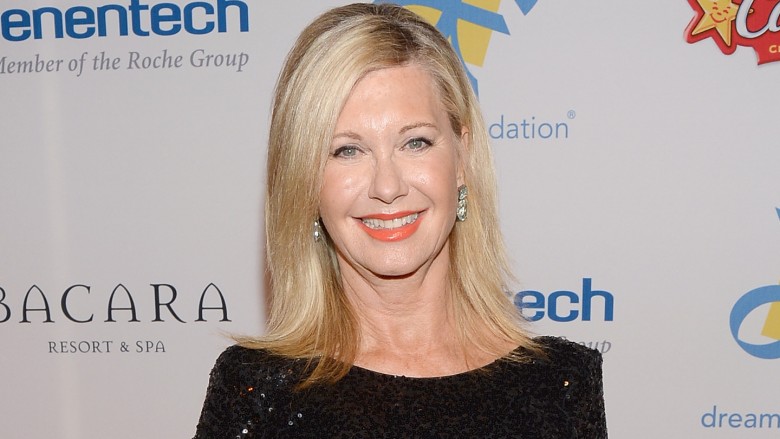 Getty Images
Are you a fan of Grease (1978)? Then you're dreams of a cast reunion may soon be coming true.
Before accepting the Icon Award at the Fame Awards at Hard Rock Live in Las Vegas, Nev., Olivia Newton-John (AKA Sandy) admitted that she's been busy coming up with ideas to mark the movie's anniversary next year.
"We are thinking up ways. Nothing to announce yet," Newton-John, 68, told The Mirror.
The "Physical" singer continued, "Forty years anniversary of Grease, which I can't believe. Time goes so fast. It is so exciting."
Unfortunately, a Grease reunion could mark the end of Newton-John's acting career, as the actress revealed that each year, she craves more and more time off. However, there's always a chance that she'd cancel any retirement plans for the right project–or any project.
"Every year for the last 20 years, I thought I was retiring and then somebody would say, 'How about this?' Newton-John said, "and it's like, 'Oh, that looks fun,' or 'How about this?' Things that I would never think about."
After the success of Grease Live! (2016), which garnered in a total of 2.2 million viewers, it should come as no surprise that fans of the original film are eager to get more.
If satisfying her long-time fans weren't enough of a reason to make a new movie (or TV special), a 40th anniversary reunion could potentially give Newton-John a chance to leave a better legacy for the film than Grease 2 (1982). During an appearance on Watch What Happens Live (via Us Weekly) in Oct. 2016, Newton-John admitted that she'd didn't enjoy the sequel at all.
"Actually, I kind of remember they did ask [John Travolta and I]. They approached John and I to do it and then it didn't happen," she said. "I didn't think it was going to happen, and then they made it with other people."
Hopefully, Newton-John will work with her former co-star John Travolta to come up with something big before the movie's 40th anniversary on June 16, 2018.