Exes Jennie Garth, Peter Facinelli Enjoy Family Vacation Together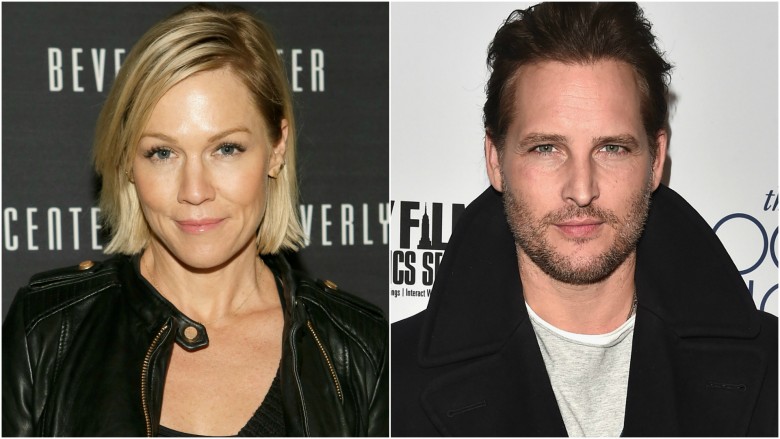 Getty Images
Jennie Garth and Peter Facinelli are making a go for Exes of the Year.
The former couple, who divorced in 2013 after 12 years of marriage, did something most exes never do–they went on vacation together. According to People magazine, the Beverly Hills, 90210 (1990-2000) star and the Twilight (2008) actor travelled to Cancún, Mexico with their two youngest daughters, 14-year-old Lola and 10-year-old Fiona. But don't think the getaway was an attempt to rekindle the flames of romance. Both Garth and Facinelli also brought along their significant others: Garth's husband Dave Abrams and Facinelli's girlfriend Lily Anne Harrison.
"The group seemed happy, like a modern family," a source told People. "The adults would look to each other to provide cover for one another when the kids were plunging into the pool and gleefully splashing them."
"There was a lot of laughter and they seem to be having a ton of fun," the insider continued. "As a whole, the group was very playful, and especially seemed to have fun playing on the beach, kicking around a ball, playing music and just all around entertaining one another."
In the photos exclusively obtained by People, which show the Garth-Facinelli group smiling at the Dreams Playa Mujeres Golf & Spa Resort, the modern family certainly appears to be having a good time together.
The recent vacation definitely seems fitting with the pair's dedication to their children. In a statement that announced their divorce, they said, "While we have decided to end our marriage, we both share the same deep love and devotion to our children. We remain dedicated to raising our beautiful daughters together. We ask for privacy and respect during this time."
Garth and Facinelli have a total of three children together, including 19-year-old Luca, who was away at college during the family's Cancún visit.
Hopefully, other former celebrity couples (here's looking at you, Rob Kardashian and Blac Chyna) can follow Garth and Facinelli's lead and put their children's happiness first.