Justin Theroux Dishes On Wife Jennifer Aniston's Birthday Celebration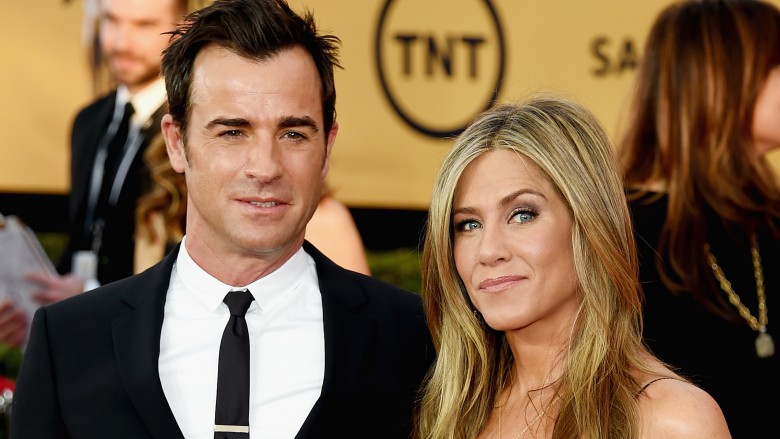 Getty Images
Curious as to how everyone's favorite Friends (1994-2004) actress celebrated her birthday? Well, lucky for us, Justin Theroux let everyone know what his wife,
Jennifer Aniston
, was up to on her big day.
While promoting The Lego Ninjago Movie (2017) at CinemaCon on March 29, 2017, Theroux spoke with
E! News
about how he rang in his lady love's 48th birthday. In early Feb. 2017, the couple was
spotted hanging poolside
in Los Cabos, Mexico with Aniston's BFF and former Friends co-star Courteney Cox and her boyfriend Johnny McDaid.
"It's a great spot because it's close to L.A. You can dip over there and dip back," Theroux said of Los Cabos.
But relaxing under the sun isn't all Aniston did for her birthday. Theroux, 45, revealed that he also treated his wife to a night out. "We do special things," he said. "I did a little night for her birthday where we went to a special dinner and had a piñata."
While most people would mark a fun birthday by smashing open a piñata and devouring its candy contents, Aniston and Theroux opted to leave it as a decoration.
"Actually, we didn't put anything in the piñata. We had a piñata and didn't end up smashing it," Theroux admitted.
Why, you ask?
"What are you going to put in it? Kale? She doesn't eat candy!" the Leftovers (2014-) actor quickly explained.
Considering Aniston's
super healthy diet
, we can't blame Theroux for the absence of candy. But we do wonder: what did they do with the piñata? Did they just throw it out? Or does it remain on display at their house, reminding them of a fun birthday weekend?
We just may never know.