Selena Gomez On Producing 13 Reasons Why: I Was A Little Bully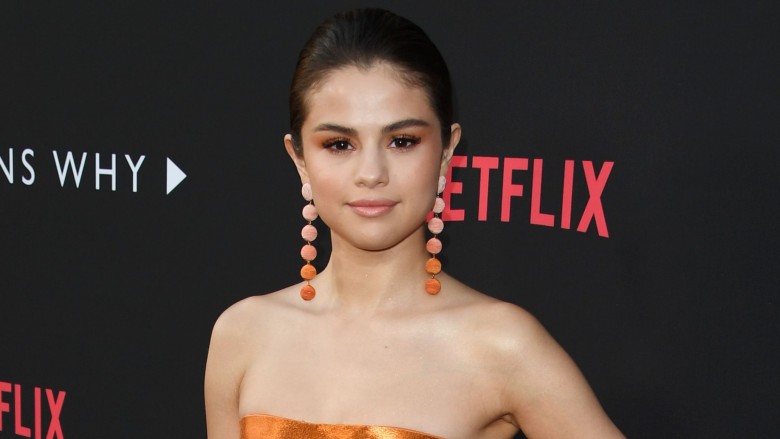 Getty Images
Selena Gomez is a woman of many hats: actor, singer, face of Pantene shampoo.
But her most recent role has been as an executive producer for the Netflix series 13 Reasons Why. While you may think that every gig would come easily to the multi-talented 24 year old, Gomez has revealed that's just not the case.
"Well, I know that I'm not the boss. I think for me, when we first started working on this, I told my mom that it was definitely harder [being a producer] because I was more defensive," Gomez explained to reporters at the March 30, 2017 premiere of 13 Reasons Why (via E! News). "I was like, 'Why is this person saying this? How come they just got on this project now?' I was very loyal to the project for seven years, and I think, if anything I was like [Laughs.] a little bully, and I was like, 'Why do we have to listen to anybody else?'"
The "Kill Em With Kindness" singer, who recently trademarked her own name, admitted that her "defensiveness" was just a result of her passion for the project and her desire to make the show a success. "I wanted [author] Jay Asher to be happy, and I think that is why we had [screenwriter] Brian Yorkey and it made me feel a lot better," she said. "But you get nervous, you don't know if people are going to like something."
The series, which is based on the YA book of the same name, follows a young man who receives 13 cassette tapes from a classmate, detailing every reason why she killed herself. The entire first season premiered on Netflix on March 31, 2017.
Gomez shared the release of 13 Reasons Why with her 115 million Instagram followers, writing, "Our show @13reasonswhy came out tonight and I couldn't be more overwhelmed with pride and joy. After 7 years of holding onto this book, I couldn't of picked a better time for this message to exist. Jay Asher wrote a beautifully tragic, compelling story and we were lucky to have brought it to life. Thank you to every single soul that put their heart into this passion project."
While we'll be checking out the new series, we already can't wait to see what Gomez has lined up next.